10 Things People Honestly Hate About Beaches, Do You Agree?
51% of Americans said a beach vacation was at the top of their vacation wish list this summer. That means that almost the same amount of people prefer a getaway to a non-beach spot. If you're a beach lover, it may be surprising that some people hate the beach. They recently had an online discussion, collectively listing everything they hate about beaches and beach-related things. Do you agree?
1. The Sand
I was shocked to discover how many people admit to hating sand, an essential part of beaches. These folks don't like how it feels under their toes, they don't like how hot it gets, and they don't like it sticking to their legs and feet long after they have left the beach.
2. The Sun
I get it: Some people don't like the sun and prefer to live as real-life vampires, avoiding light whenever possible. Luckily, one person has an excellent suggestion for sun-avoidant people.
"Go at night," she explains. "Don't tell anyone; just do it. For some unknown reason, people take this personally. Night beach is the best. No people, no sun, nice and cool, awesome stars, and if you are lucky, glowy waves."
3. The Crowds
Granted, going to the beach usually means dealing with an obscene amount of people. Popular beaches in the summer are jam-packed with families, couples, teenagers, and large groups all competing for the same ideal spot on the sand. Being around large groups of people can be exhausting, and some people would rather avoid beaches for this very reason.
4. Loud Music
For some reason, public beaches attract a specific type of person who loves blasting music through small Bluetooth speakers. Despite their small size, these speakers pack a punch, and if you're unlucky enough to be sitting in the vicinity of these speakers, you'll be subject to the worst music you've ever heard.
Imagine your favorite band — the opposite of that will undoubtedly be playing from a tiny Bluetooth speaker, annoying for the duration of your beach day.
5. Litter
Unfortunately, beaches also attract people who frequently litter the beach with their trash. "Whenever I'm at the beach, I try to make it a point to pick up litter," reports one man. "It really drives me up a wall seeing so much litter and that people are so inconsiderate and trashy." I agree; what is wrong with people?
6. The Birds
I'll be honest: Seagulls are the worst. They're worse than New York City pigeons by a country mile. I don't blame anyone for hating the beach because of seagulls because they're loud, they're obnoxious, and they'll always try to eat any food you bring!
7. Reapplying Sunscreen
While the initial application of sunscreen is a piece of cake, countless people report that any subsequent application is next-level awful. "I already don't like sunblock, it makes me feel like there's a film on my skin, and I sweat even more," laments one man.
"It normally isn't the worst to put sunblock on again, but if there's even one grain of sand per square inch of skin, then it feels like I'm just rubbing grit all over myself, which brings it to a whole new level of discomfort."
8. The Inconvenience
For many people, the entire process of going to the beach is an inconvenience. Packing beach bags, lugging all of your stuff across the hot sand, setting up umbrellas, showering afterward, and dealing with sunburn are all unpleasant things that certain people would rather avoid.
9. The Endless Consumerism
In a way, beaches are forms of tourist traps, which don't sit well with many people who believe consumerism is destroying the country. "Most towns along the beach are either expensive and built for rich people or complete tourist traps trying to get every dime they can while you are there," says one sourpuss.
10. The Parking Situation
While smaller beaches off the beaten path are easy to walk or drive to, for most Americans, a trip to the beach means finding a parking spot before your toes even touch the sand. Unless you head to the beach early in the morning, you'll fight for parking spots with countless other beachgoers before you begrudgingly park half a mile away.
Doctor Beach Announces His Picks for The 10 Best Beaches in America
Are you dreaming of a beach getaway? The kind where you stick your toes in the most amazing sand and hear the waves crash on one of America's most stunning beaches? Or perhaps it is a spot where smaller children can play safely on an appropriate beach for your younger ones? Well, Dr. Beach has your summer shore prescription with his annual list of The 10 Best Beaches in America.
Dr. Beach Announces His Picks for The 10 Best Beaches in the U.S.
50 of the Best Beaches in America: One from Every State
When you see lists of the best beaches in the US, they are full of places in Florida, Hawaii, and California.  But what if you don't need to travel to the East or West Coast of America to enjoy a beach day or beach vacation? No matter what state you live in the United States, it's possible to have a sandy getaway. 
50 of the Best Beaches in the US: One from Every State in America
20 of The Best Florida Beaches for Your Next Getaway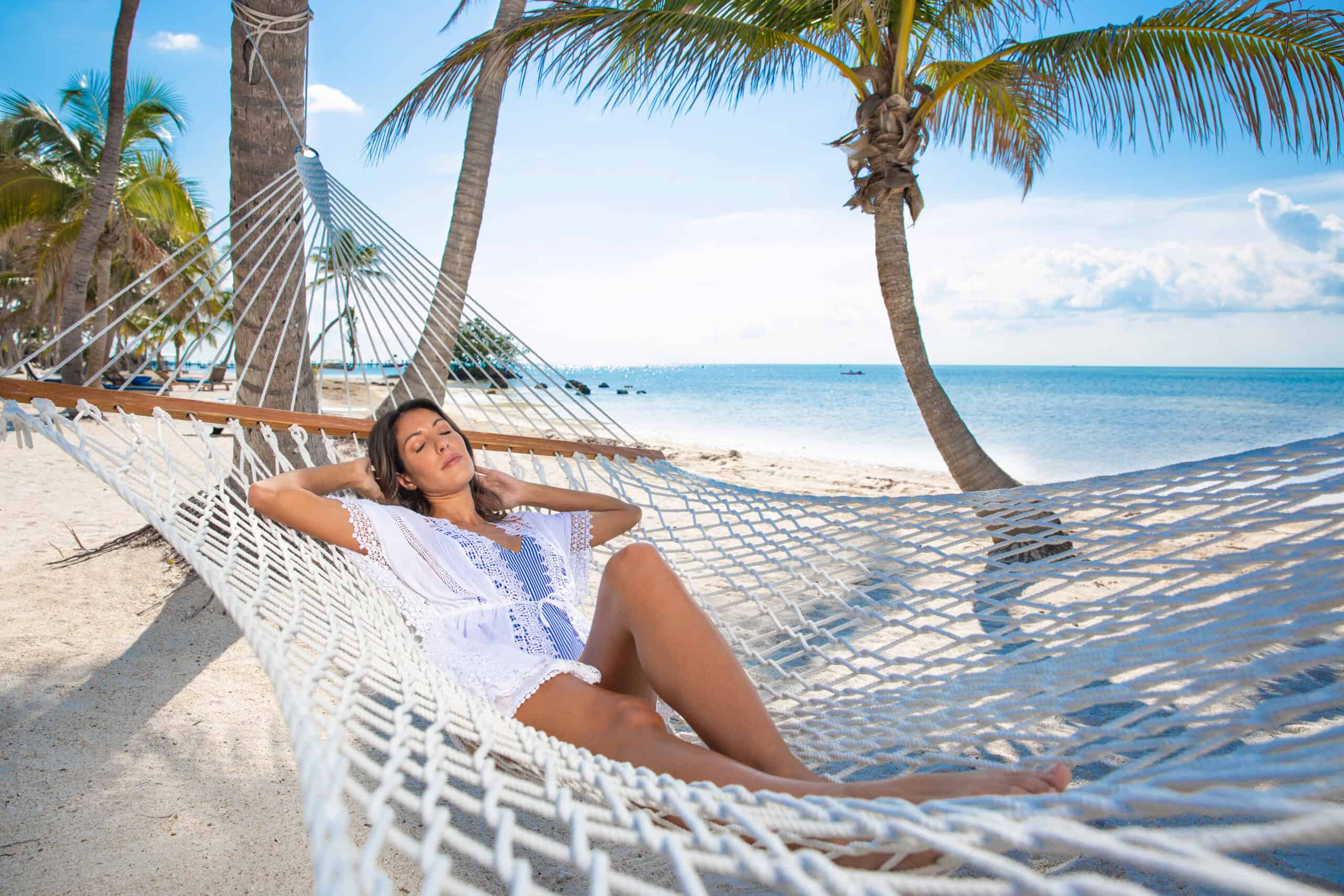 Want to walk on sugary-soft sand with only the sound of waves lapping softly on the shoreline to break the silence? Or do you want to walk off the beach right into some of the best nightlife America offers? Well, Florida beaches offer not only those two options but everything in between.
There are Florida beaches for camping, luxe stays, spring breakers, and families. And even options for dogs-lovers and lovers of being clothes-free. With both Atlantic and Gulf Coast choices, there really is a Florida beach for everyone.
20 of The Best Florida Beaches for Your Next Getaway
15 of the Best Beaches in Virginia for Your Next Vacation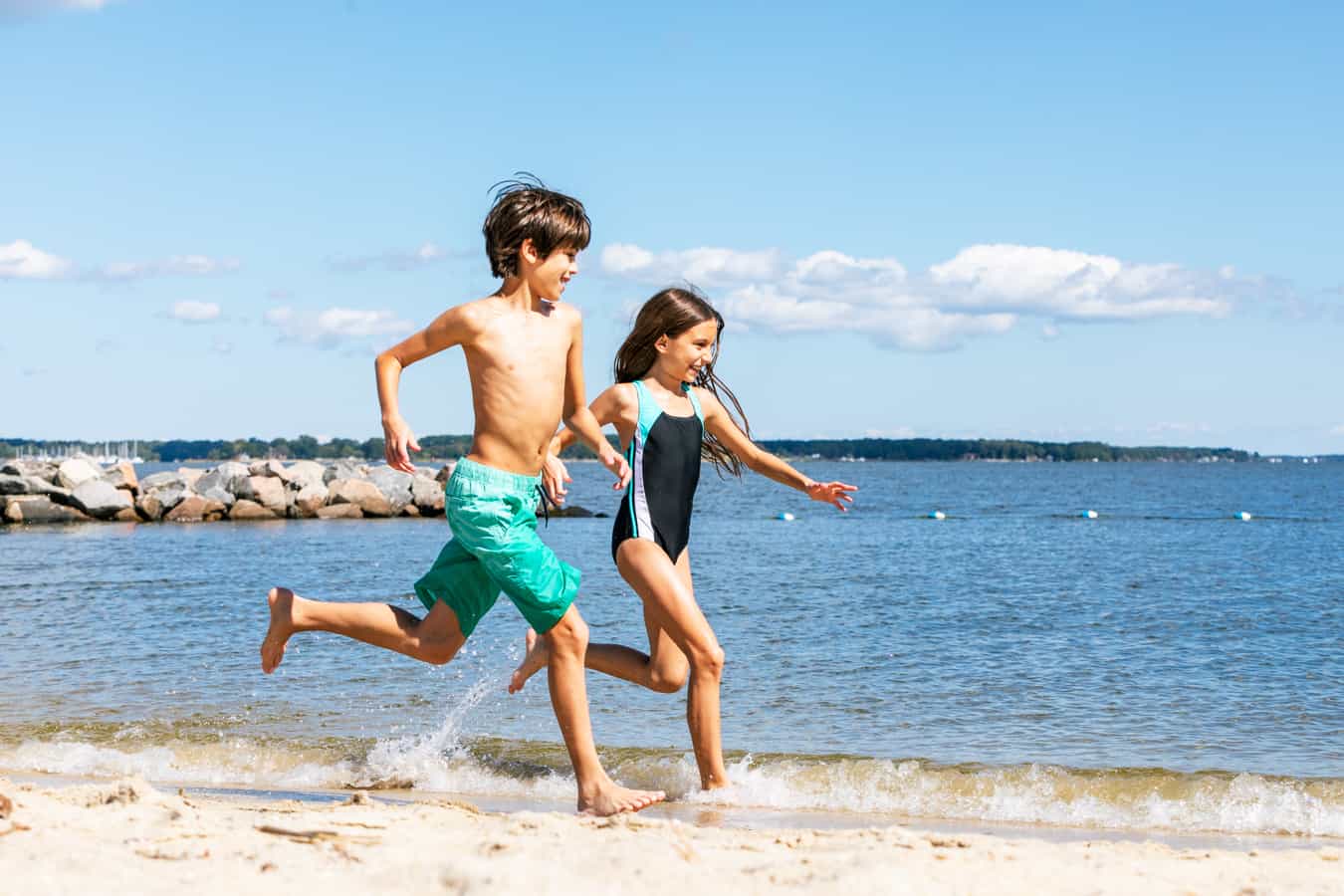 Virginia is located along the Atlantic Ocean, which flows into the gorgeous Chesapeake Bay and beyond. Beaches in Virginia are beautiful, scenic, unique, and abundant. And bonus, it's central East Coast location makes it a vacation spot that's within one day's drive for 50% or more of Americans. 
From parasailing and jet-skiing to great seafood and stunning views, being beachfront in Virginia is a local pastime synonymous with pleasure and relaxation. Check out these fifteen remarkable beaches in Virginia perfect for a vacation with the kids, friends, or a romantic outing with your significant other!
15 of the Best Beaches in Virginia for Your Next Vacation
The Beautiful Bimini Bahamas: 8 Things To Do in This Less Crowded Gem
Do you love the beauty of The Bahamas but don't love the crowds of New Providence or Paradise Island? Then perhaps it's time to consider another of the Bahamas' 16 islands.
Bimini Bahamas is a breathtaking island known for its crystal-clear waters, white sandy beaches, and smaller island feel. With only a few resorts and accommodations, it's a different vacation vibe. 
The Beautiful Bimini Bahamas: 8 Things To Do in This Less Crowded Gem
This article was produced by Planner at Heart and sourced from Reddit.