12 Golfers Who Lost Major Money on a Final Stroke
Golf is a game of skill, determination, and focus. However, it is also a game of luck—both good and bad. And with big-name titles and large sums of money on the line, the pressure to win can be intense.
The major golf championships, known simply as "majors," consist of four tournaments, considered to be the most prestigious events in the sport. The majors include the Masters Tournament, the U.S. Open, the British Open, and the PGA Championship. For every win, many major losses occur during these tournaments, possibly as a result of the high stakes involved in winning one of these championships.
Some players, such as Tiger Woods, are known for their major success and many accomplishments. Other players, such as Doug Sanders, are known only for the times they were so close to winning a title, only to be served a devastating loss, both in terms of title and money. Lost winnings can range anywhere between $10,000 up to $1 million. Some losses creep up slowly, like Adam Scott's loss during the 2012 British Open, while others come at the last possible moment when no one thought it was possible to lose, like Scott Hoch in the 1989 Masters. Regardless of the history or the situation, when a substantial amount of money is at stake, the loss can hit hard.
Players Who Lost Big Time Money Throughout Golf History
Stacker researched golfers who lost major amounts of money on a final or winning stroke throughout history. Read on to see which players were hit hardest by their strokes of bad luck.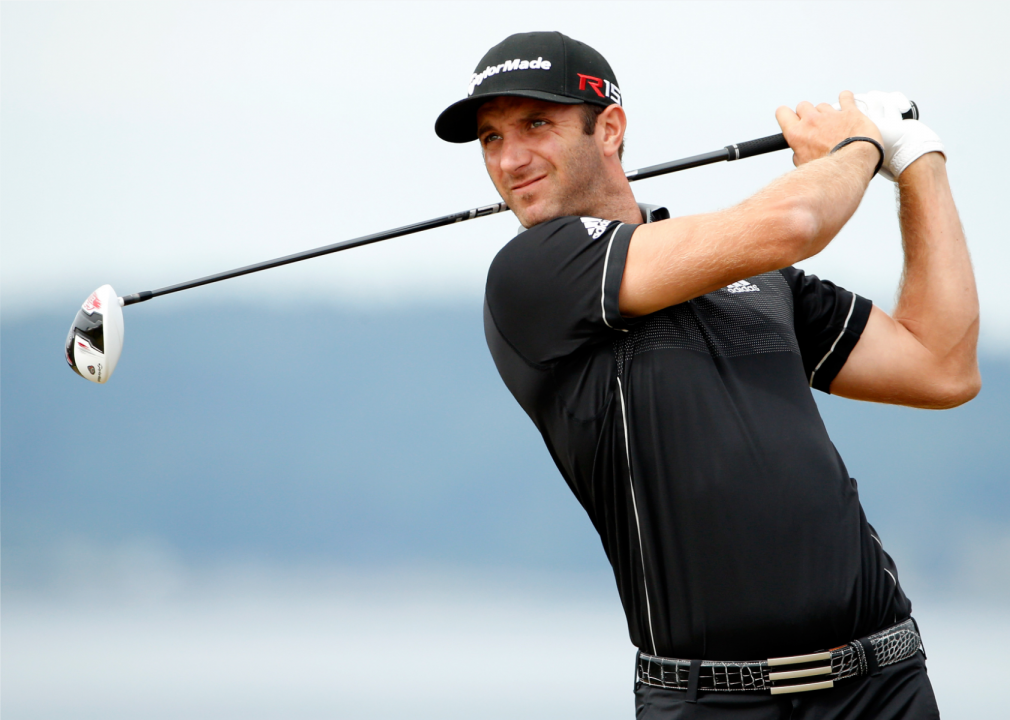 Ezra Shaw // Getty Images
12. Dustin Johnson: 2015 U.S. Open
– Winner prize: $1,800,000
– Runner-up prize: $877,144
Dustin Johnson was in a strong position to win the U.S. Open in 2015, needing a birdie to force a playoff or an eagle to win in the last hole. His second shot in that hole looked to guarantee a playoff; however, he missed both the shot that would immediately put him in first place and the shot that would force a playoff. Jordan Spieth, instead, became the winner of the 2015 U.S. Open, taking home the $1,800,000 dollar prize money.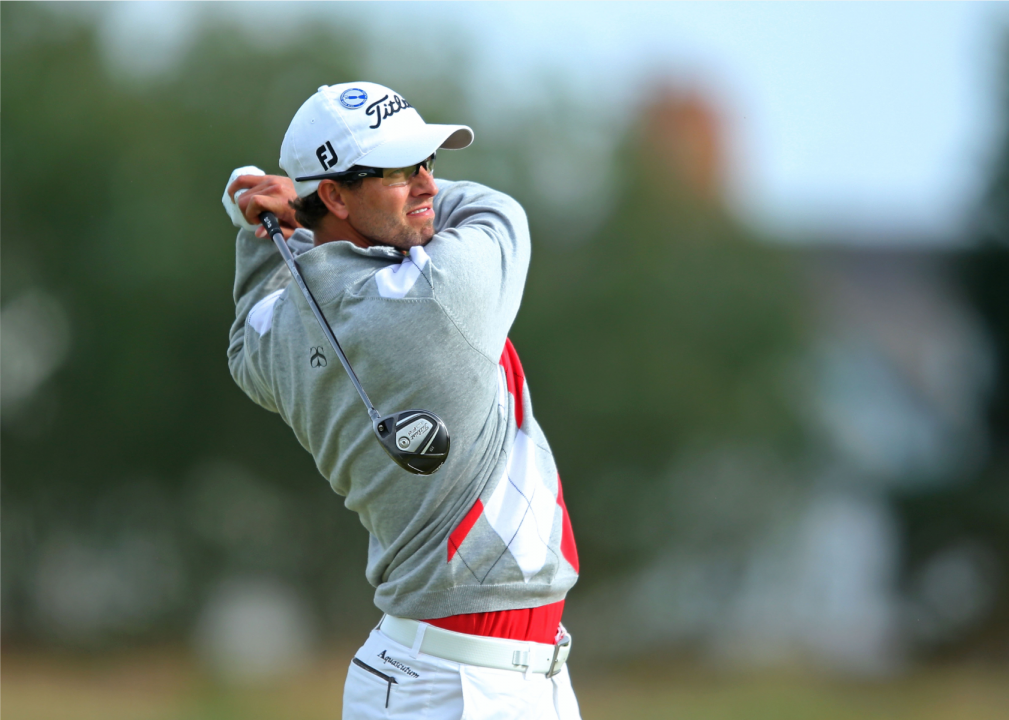 Richard Heathcote // Getty Images
11. Adam Scott: 2012 British Open
– Winner prize: £900,000
– Runner-up prize: £520,000
Adam Scott held a four-stroke lead heading into the final four holes of the 2012 British Open; however, during these four holes, he slowly crashed and burned. Scott hit bogey after bogey on the remaining four holes, and slowly he lost his lead. He ended up coming in second to Ernie Els. This would have been Scott's first major title win.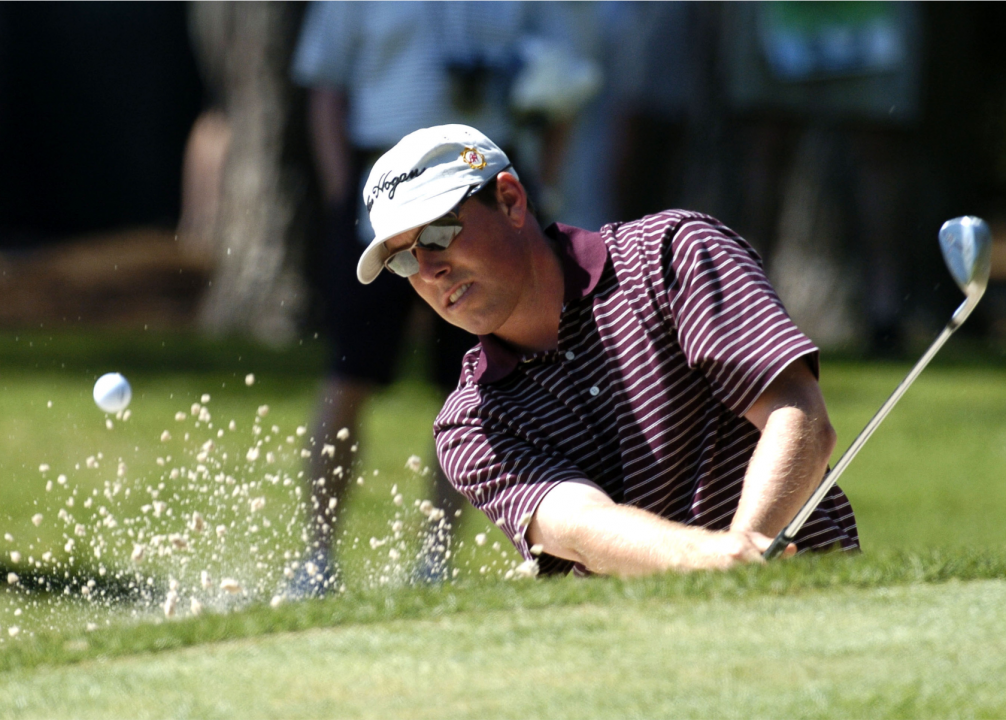 Al Messerschmidt // Getty Images
10. Justin Leonard: 2004 PGA Championship
– Winner prize: $1,125,000
– Runner-up prize: $800,000
The 2004 PGA Championship saw a three-way playoff in the finals between Justin Leonard, Chris DiMarco, and Vijay Singh, with Singh ultimately taking home the win. Leonard, who had ample opportunity to put himself well into first, missed about four putts that cost him the title.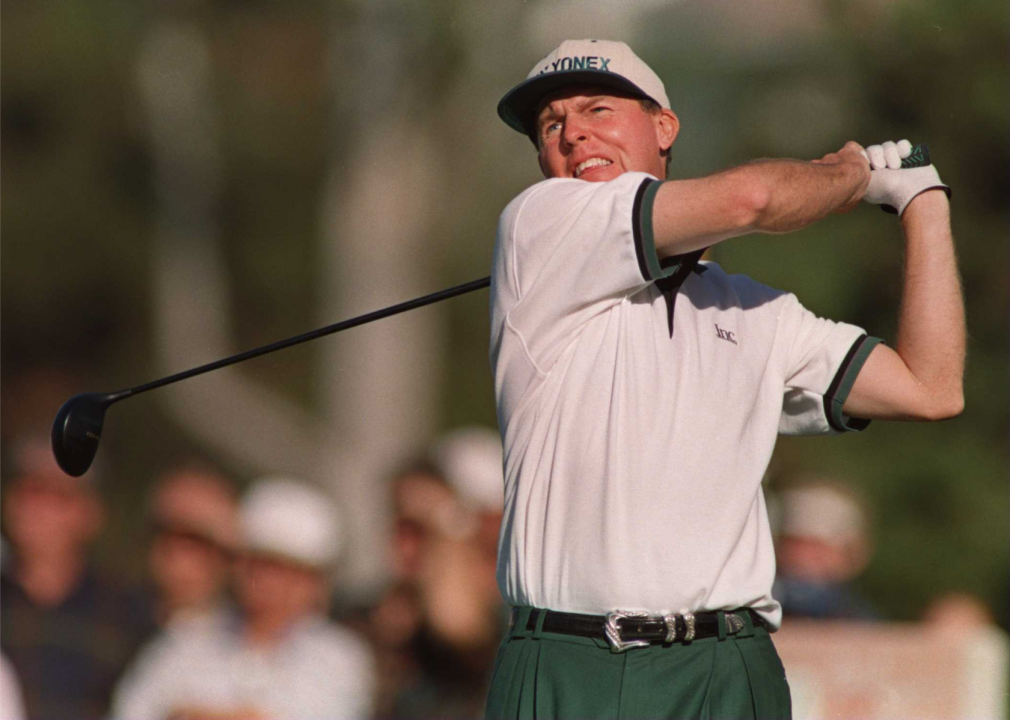 Jamie Squire // Getty Images
9. Scott Hoch: 1989 Masters
– Winner prize: $200,000
– Runner-up prize: $120,000
Scott Hoch let a fan, and the prospects of winning, get in his head during the 1989 Masters. After a fan shouted at him after the 16th hole, Hoch did not give himself time to regroup, which led him to miss an easy shot and ultimately, put him in second place. For many years, Hoch's name was synonymous with "choke," even though he went on to become an incredibly successful golf professional. Nick Faldo came in first place that year, winning his first Masters.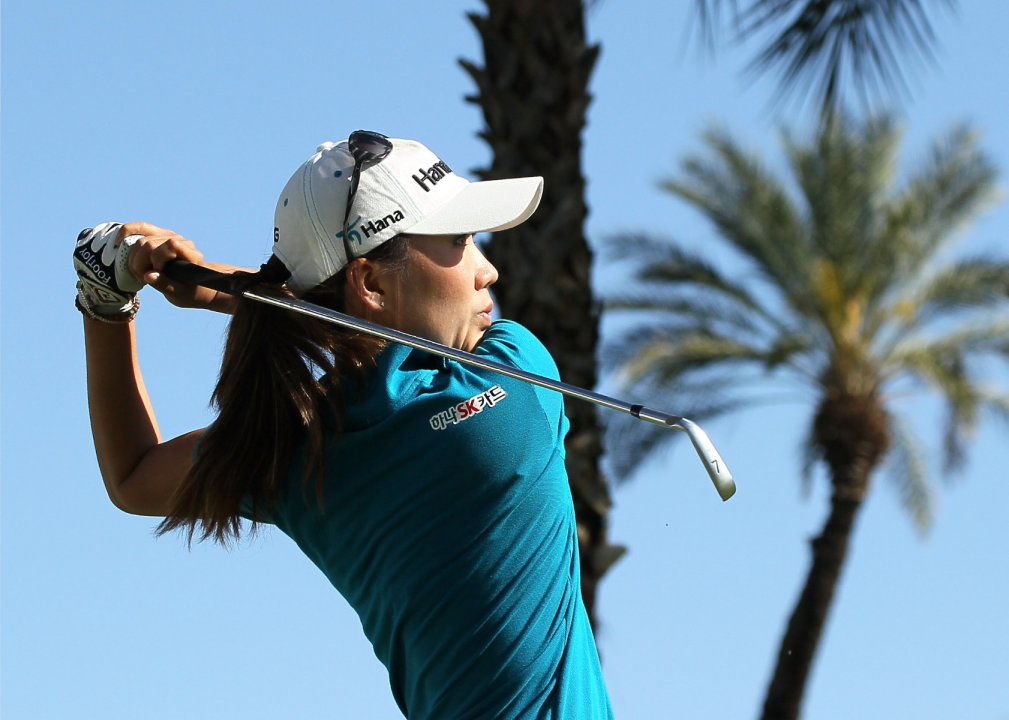 Stephen Dunn // Getty Images
8. I.K. Kim: 2012 Kraft Nabisco Championship
– Winner prize: $300,000
– Runner-up prize: $182,538
I.K. Kim lost the Kraft Nabisco Championship in 2012 during the final hole, doing what most golfers did not think was possible: She missed a putt from a single foot away. Sun Young Yoo from Korea ultimately won this championship. Kim continued to golf and eventually put those memories of this miss way behind her as she has continued in her career.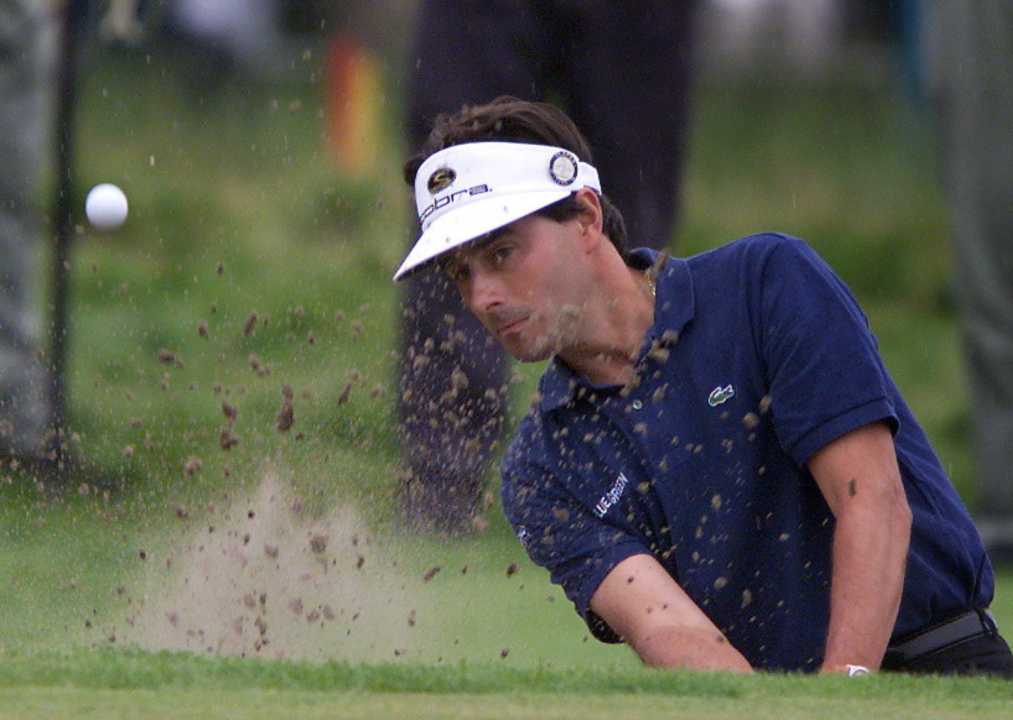 JONATHAN UTZ // Getty Images
7. Jean Van de Velde: 1999 British Open
– Winner prize: £350,000
– Runner-up prize: £185,000
Jean Van de Velde faced a series of unfortunate and unlucky shots during the 1999 British Open. From hitting a grandstand to standing in 3 feet of water, Van de Velde needed a double bogey six to win, but ended with a triple bogey where he joined two other players in the playoff, which he eventually lost. Paul Lawrie won this title; however, Van de Velde is the player most associated with this event that year.
Richard Heathcote // Getty Images
6. Phil Mickelson: 2006 U.S. Open
– Winner prize: $1,225,000
– Runner-up prize: $501,249
Phil Mickelson was about to make golf history, looking to win his third consecutive major title. Instead, he hit a tree, a tent—almost anything but the fairway—and ended the competition making a double bogey and losing by one. Geoff Ogilvy from Australia ultimately won this tournament in 2006.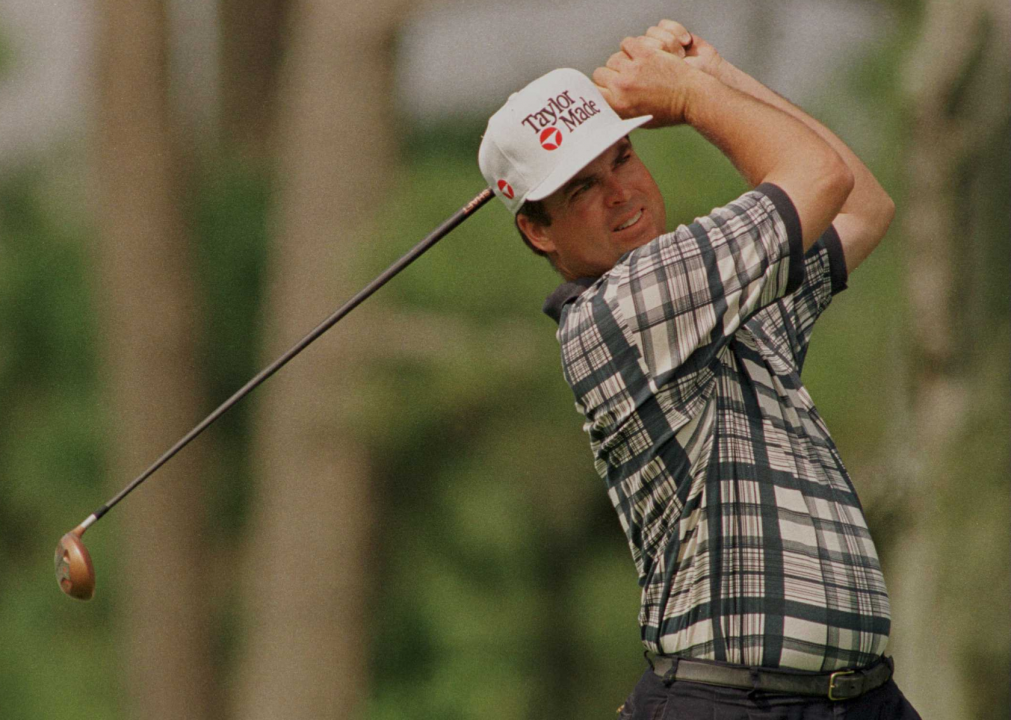 JD Cuban // Getty Images
5. Kenny Perry: 1996 PGA Championship
– Winner prize: $430,000
– Runner-up prize: $260,000
Kenny Perry assumed he had won the 1996 PGA Championship after the 16th hole, but ultimately lost to Mark Brooks in a playoff round. A Kentucky native, Perry's whole family was there to watch. They also assumed he had it in the bag; when he lost, everyone was speechless.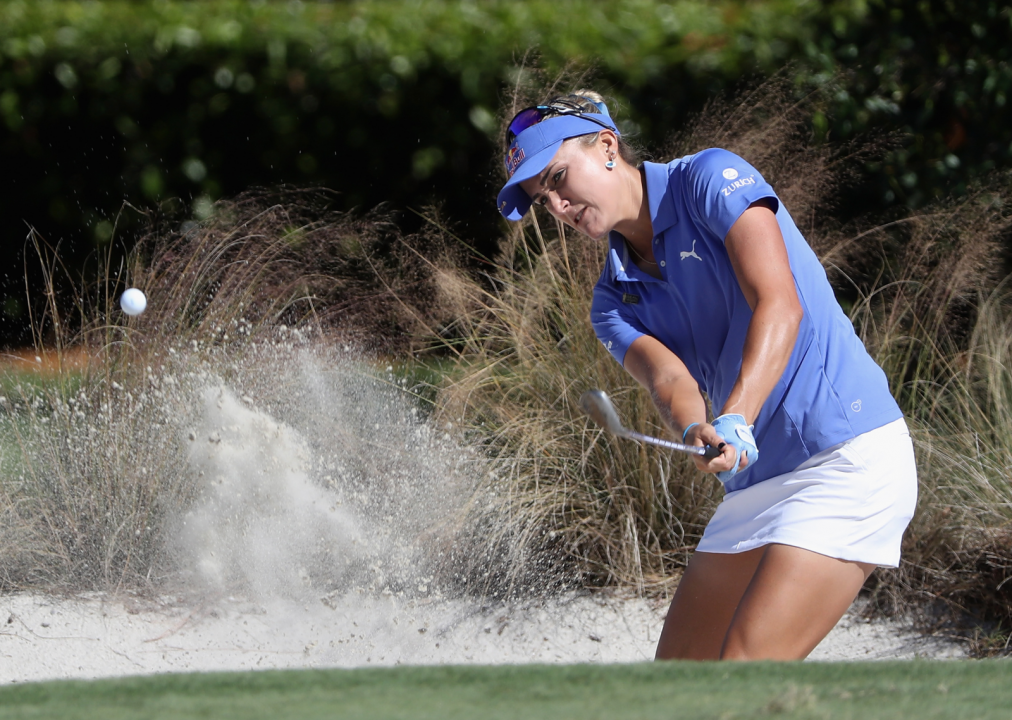 Sam Greenwood // Getty Images
4. Lexi Thompson: 2017 CME Group Tour Championship
– Winner prize: $500,000
– Runner-up prize: $186,576
Had Lexi Thompson won the 2017 CME Group Tour Championship, she would have been named Rolex Player of the Year. However, she missed a shot that should have been a simple tap-in, and Ariya Jutanugarn took home the title. Thompson still managed to win the Vare Trophy for the lowest scoring average and was awarded a $1 million dollar bonus.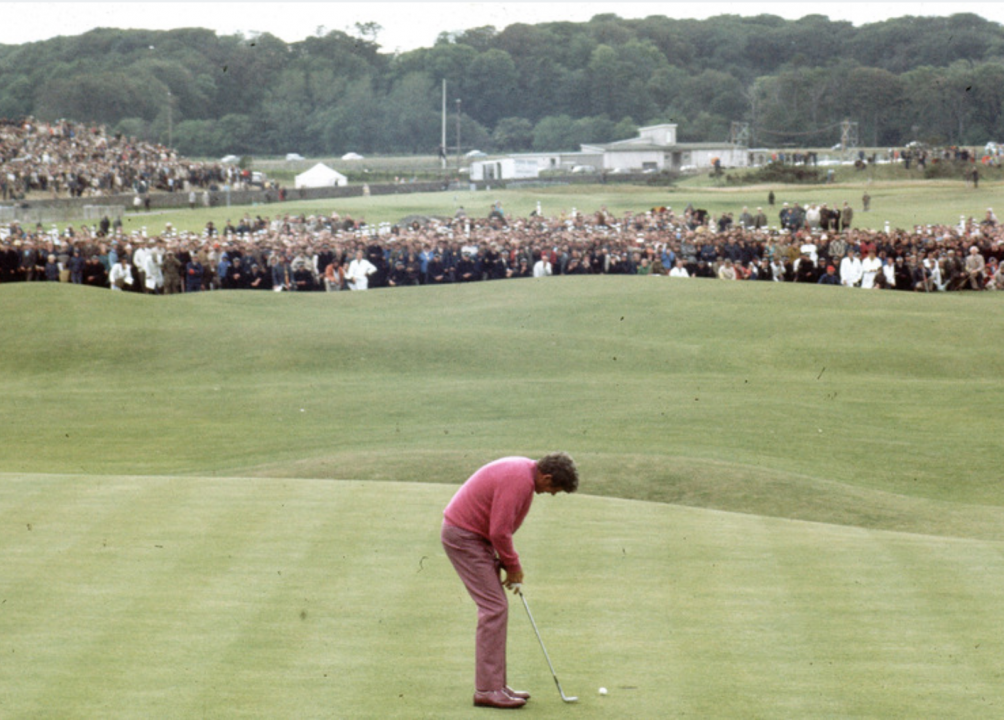 A. Jones // Getty Images
3. Doug Sanders: 1970 British Open
– Winner prize: £5,250
– Runner-up prize: £3,750
In the 1970 British Open, Doug Sanders missed a 3-foot putt causing him to lose the championship by a single stroke to Jack Nicklaus. Years later, Sanders is still remembered for this event, and it is almost the only thing people want to discuss with him, even after 40 years.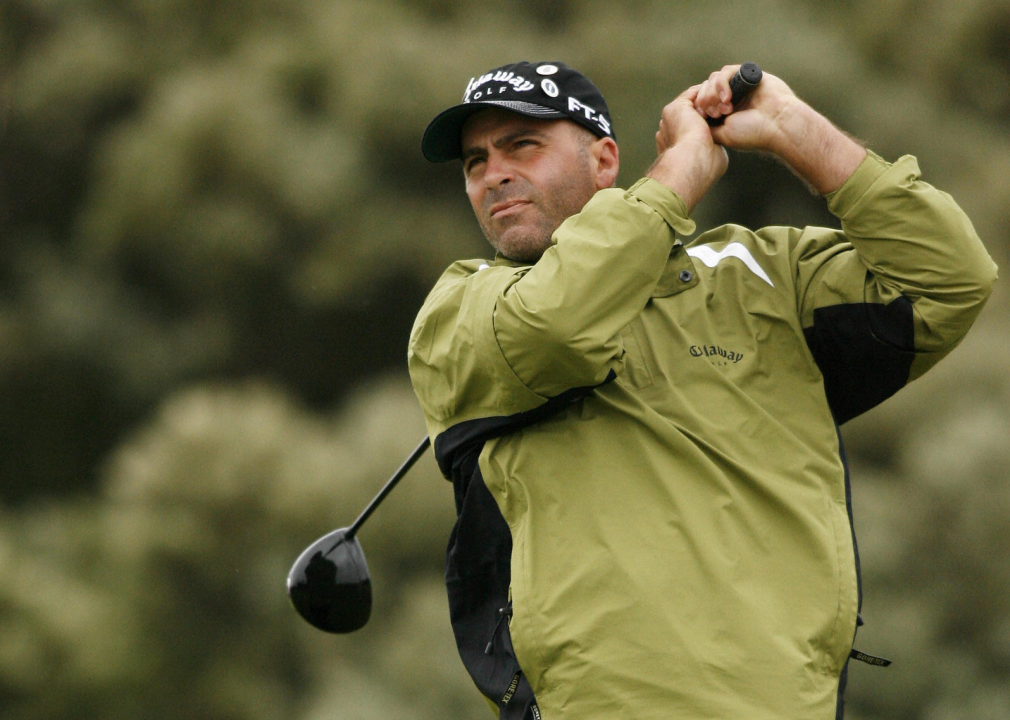 GLYN KIRK // Getty Images
2. Rocco Mediate: 2008 U.S. Open
– Winner prize: $1,350,000
– Runner-up prize: $810,000
During the 2008 U.S. Open Championship, Tiger Woods forced a sudden-death playoff with Rocco Mediate. At the time, Woods had a broken leg and a torn ACL. Mediate was feeling confident going into the last round of the tournament; however, Woods pulled off an unbelievable shot, forcing a tie-breaker and ultimately winning the championship.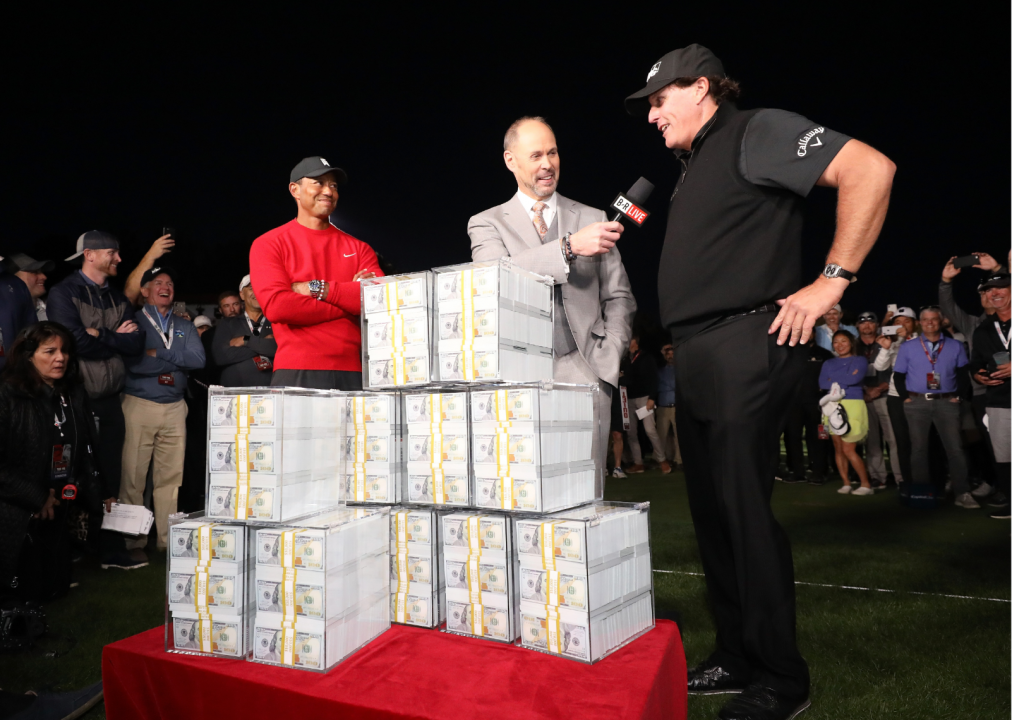 Christian Petersen // Getty Images
1. Tiger Woods: 2018 The Match Tiger vs Phil
– Winner prize: $9,000,000
– Runner-up prize: $0
With 22 holes and $9 million after extra holes, Phil Mickelson came out victorious over Tiger Woods during the 2018 matchup between the two players. In a whirlwind of events, and numerous side bets going on, Mickelson not only took home a large sum of money, but also bragging rights for winning one of the most notable events in golf history.
This article was produced and syndicated by Stacker.
Featured Image Credit: PATRICK SMITH // GETTY IMAGES.