6 Places to Travel With Kids Across the U.S. That Will Knock Their Socks Off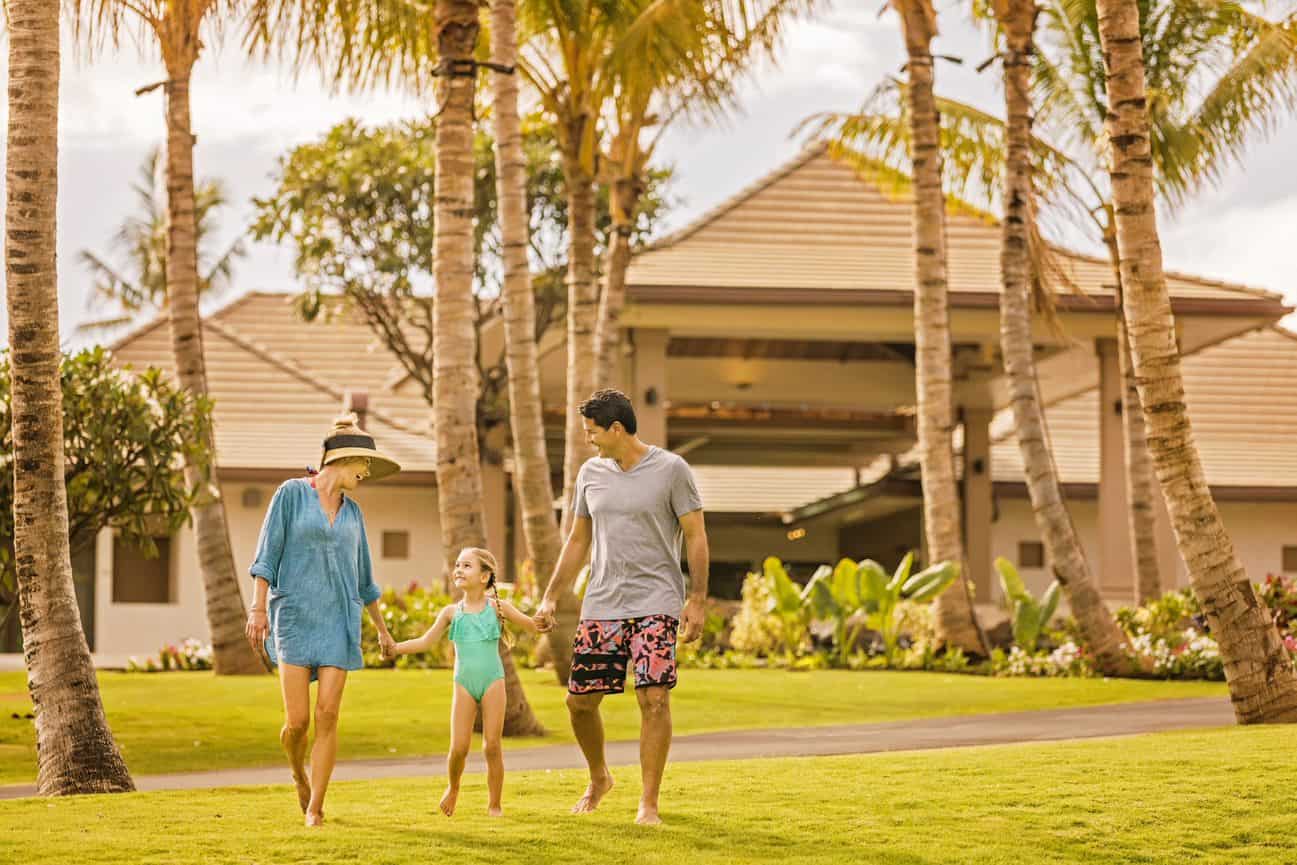 Traveling with kids can be a daunting task whether you have one child or multiple. As such, you may be putting off traveling until your kids are older. But it's never too early to make memories with your kids by traveling and helping them see and understand the world.
I'm always surprised that my young daughter remember our Jamaica vacation when she was in preschool. So while traveling with kids can be more work and more arranging than say an adults only trip to an all-inclusive resorts, the memories and experience is definitely worth it!
We've compiled a list of the tried and true, ,battle tested, best places to travel with kids. From Walt Disney World's to Yellowstone National Park, these destinations will make your family vacation memorable. So pack your bags and get ready for some fun!
1. Orlando, Florida
Orlando, Florida, is a mecca of vacationing fun! All-in-one family getaways to this part of the United States will give you and your companions a one-stop shop for quality memories. Trips to this Central Florida city don't require much planning if you are overwhelmed at the thought of a trip to Orlando.
Start your time in Orlando at one of Walt Disney World's parks, visit The Wizarding World of Harry Potter at Universal, and immerse yourself in sea life at SeaWorld. Plus, take on other activities and experiences like Kennedy Space Center, Gatorland, and dinner shows.
If you want an even easier trip with kids, book a Disney World hotel close to You can spend a week with your kids at Magic Kingdom or Epcot with less stress. This is also a great first-trip idea for traveling with kids. Pick a hotel that caters to families and young kids, like Disney Saratoga Springs or Holiday Inn Vacation Club's beloved Orange Lake Resort which even have two of Orlando's best golf courses. 
2. Maui, Hawaii
Maui, Hawaii, is one of the most beautiful places to visit in the US. (It's perfect for family travel with this destination one of the top family vacation spots in the world. And bonus, Hawaiian food is delicious!
The island has some of the most amazing beaches with white sand and crystal-clear water, like Kaanapali Beach. It's great for swimming, snorkeling, and making sandcastles.
Maui is a great place to travel with kids because there is so much to do without it being as crowded as Oahu.
Book a beachfront condo or a timeshare rental and spend your days lounging by the pool, exploring the island and its attractions and save money!
Take a drive up the famous Road to Hana and explore its stunning natural beauty, take a whale-watching tour, or take an exhilarating hike in Haleakala National Park. And don't forget Hawaii's amazing sunsets!
This Hawaiian island will surely please you whether you want an action-packed vacation or a relaxing getaway with your family. There is something for everyone in Maui.
Want More Advice? check out: Hawaii with Kids? Tips From a Mom Who's Been 35 Times
3. San Diego, California
This southern California destination is renowned for its beautiful beaches and moderate weather. There are plenty of incredible attractions to explore in San Diego.
Legoland is a must-visit for families; this kid-friendly theme park features rides, shows, and an interactive building area to get kids' imaginations humming.
If you're looking for something more educational, head to the San Diego Zoo, which boasts a fantastic array of animals; it has been a San Diego favorite since 1935. The San Diego Zoo is considered one of the best zoos in the United States.
If you want to soak up some culture while visiting, Balboa Park is the perfect spot. The sprawling urban park covers nearly 1,200 acres and is home to the world-famous San Diego Museum of Art, gardens, and additional attractions.
Legoland, the San Diego Zoo, and Balboa Park make this city perfect for a family vacation!
4. Niagara Falls, New York
Niagara Falls, New York, is the perfect natural wonder to visit with your kids.
Situated on the U.S.-Canadian border, Niagara Falls is a popular family-friendly tourist destination. The Falls are a must-see and you can experience them from both the U.S. and Canadian sides of the border; you can get a taste of two cultures in one trip!
The first thing most visitors do when visiting Niagara Falls is hop aboard the Maid of the Mist. This thrilling boat ride takes you up close to the falls for a unique view. (You will get wet!)
There are plenty of other fun things to do in Niagara Falls during the daytime, such as take a walk through the falls on the Cave of the Winds boardwalk or visiting nearby attractions like the Aquarium of Niagara and the Butterfly Conservatory.
5. Yellowstone National Park
For nature lovers and travelers alike, Yellowstone National Park should be at the top of everyone's bucket list.
Known for its geothermal features, wildlife reserves, and stunning vistas, it's no wonder this famous park attracts four million visitors a year.
At this iconic national park, you can admire views of vast charcoal-colored volcanic craters while observing elk grazing nearby. Wait for Old Faithful to erupt like clockwork, all while giving kids tons of room to explore.
Yellowstone is a nature lover's paradise — one which words alone can't describe. The beauty of this park must be experienced firsthand to understand what makes it so unique.
From the park's trails to Mammoth Hot Springs, from Grand Prismatic to Tower Falls – there's something here for everyone. Incredible displays of untouched nature waiting to be explored abound!
If you're looking for an adventure that calls upon the wild outdoors and celebrates America's natural beauty, visit Yellowstone National Park! You will not regret it.
6. Washington, D.C.
There's no better way to get a taste of American culture than by visiting the nation's capital: Washington D.C.
Millions of visitors flock to the city each year to visit its many monuments and attractions. It has some of the best museums in the world, most of which are free!
The Smithsonian Institution houses an incredible collection of artifacts, artwork, and educational resources that offer unique insights into American history and beyond.
The sprawling National Gallery of Art is the ideal destination for art enthusiasts, featuring iconic works from the Renaissance to Modernism.
Take your kids to well-known spots like the White House and the Capitol Building, the Washington Monument, the Vietnam Memorial, and the Lincoln Memorial. And remember to visit every kid's favorite museum: The Air and Space Museum on the National Mall.
Washington, D.C., is a great place to travel with school-aged kids, as they are likely already learning about U.S. History.
Which One Will You Try?
Whether you're looking for a fun family vacation spot or a heart-racing adventure, the United States is home to fantastic tourist destinations.
Once you have tackled some of the best places to travel with kids, you are ready to head out on your own and try destinations farther afield or multi-stop road trips. Happy Traveling!
This article originally appeared on Wealth of Geeks.