Score A Limited Time Divi Resorts Deal and Follow Your Natural Compass To The Caribbean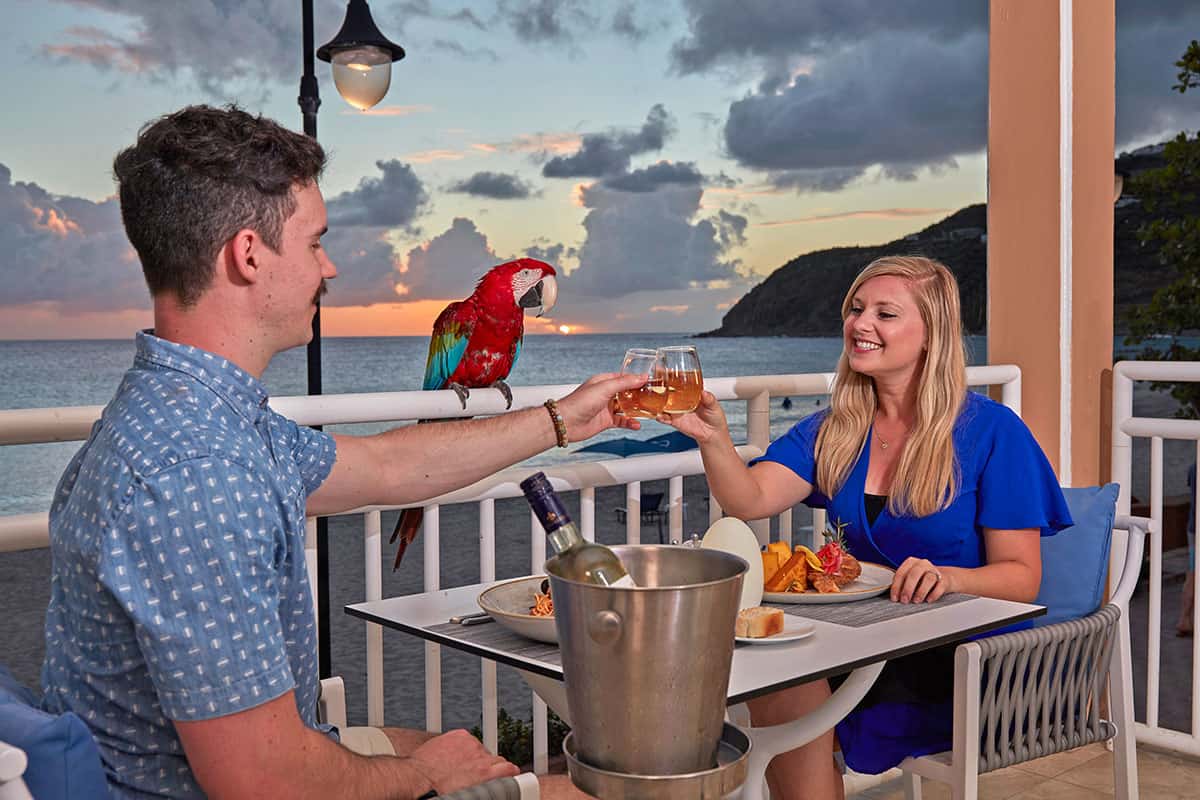 During the final shopping weeks before Hanukkah and Christmas, you may not be thinking of purchasing a 2023 vacation. However, it is one of the best times of the year to score a deal! So if you're craving a Caribbean getaway in 2023 at a top resort, now's the time to grab a reservation at Divi Resorts' biggest sale of the year!
12 Days of Divi Sale
Repeat Divi Resorts vacationers already know that their annual December promo is the hotel chain's biggest sale of the year. Discounts are available for each resort on Aruba, Barbados, Bonaire, St. Croix, & St. Maarten, with some deals offering up to 50% off.
Right now, travelers can access the first two deals, which offer up to 50% off all-inclusive, adult-only (18+) winter vacations at Divi Carina Bay All-Inclusive Beach Resort & Casino or their upper-tier Oceans at Divi Carina Bay. Rates are as low as $250 per person per night. Plus, travelers can bundle resort and air to save even more.
There will be a total of six significant deals revealed every other day for 12 consecutive days. Each sale remains valid through day 12. Savvy shoppers have until Monday, December 19, 2022 to book a Caribbean vacation for a fraction of the regular price.
"It's the most wonderful time of the year, and we're feeling extra festive this holiday season, which is why we've hand-picked six extraordinary deals that we'll be revealing every other day for 12 days," said Marco Galaverna, Divi Resorts President & COO.
"So, it doesn't matter whether you've been naughty or nice this year, we think you deserve an incredible Caribbean vacation to look forward to in 2023 that includes plenty of R & R, pristine beaches, sparkling pools, exceptional restaurants and bars, thrilling activities, and more!"
How to Book a Divi Days Deal
These six exclusive deals, available from December 8-19, 2022, can only be booked directly through Divi Resorts or by calling 1-800-367-3484 (toll-free US) or 1-919-419-3484 (international).
Divi Resorts offers room-only, bed & breakfast, and all-inclusive vacations with three convenient ways for travelers to pay for their vacation. The options include paying a one-night deposit, paying in full, or booking now and paying later with the company's pay-over-time program for qualified purchasers.
In addition, Divi's new cancellation policy allows travelers to cancel up to 30 days before arrival with no fees or penalties so you can feel comfortable booking your 2023 vacation far in advance.
Divi Resorts backs its bookings with a pay-over-time program, a best price guarantee, and optional trip insurance for additional flexibility options for travelers. Divi also recently partnered with The Guestbook, a cash-back rewards program to help travelers get money back in their pockets. To score these rewards, travelers click the "Enroll in The Guestbook" box at checkout.
What Are Divi Resorts?
If you love the home-like conveniences and space of an Airbnb but prefer the cleanliness standards and amenities of resorts, then you'll love Divi Resorts. Offering studios, one and two-bedroom condo units inside stunning award-winning resorts with the best of the best locations, then stop your search.
Called the Caribbean vacation expert for over 50 years, Divi Resorts features a collection of seven premium resorts spanning the five stunning islands of Aruba, Barbados, Bonaire, St. Croix, and St. Maarten. Their Aruba Phoenix Beach resort is one of the top booked accomdations on Redweek, beloved for its Palm Beach location right next to protected lands, a butterfly sanctuary, and a lagoon, not another hotel tower.
If you're a timeshare owner at an RCI-affiliated resort, you can also exchange your home resort week for a vacation at one of Divi's stunning resorts. An ongoing search is recommended, as they are one of the most sought-after exchanges in RCI.
More From Planner at Heart: