The Top 10 International Destinations Americans Dream of Seeing This Summer
After years of visiting national parks, wide-open nature retreats, and domestic tropical island getaways during the pandemic, Americans show renewed interest in border-crossing this spring. And that interest is continuing into summer vacation dreaming and planning. 
Americans Are Looking to Explore The World Beyond Our Borders
"Interest in international travel is increasing given the favorable exchange rate for Americans," said Philip Ballard, Chief Communications Officer, Hotel Planner. "For example, we're seeing about a 20% increase in UK-bound bookings because the U.S. dollar hasn't been this strong against the pound since the early 1980s."
"When we look at Expedia, Hotels.com, and VRBO data together, we're seeing a surge in trips to culture capitals," said Jon Gieselman, president of Expedia Brands. "People are ditching nature to go to the biggest cultural capitals of the world."
This Summer Will See a Surge in International Travel
According to AAA booking data, international travel is up more than 200% compared to 2022. In addition, hotel bookings are up more than 300% over last year, with demand driving up airfares.  As a result, travelers can expect ticket prices for international trips are up more than 30%.
American's Airline Searches Are All About Global Cities
While prices might increase, Americans aren't giving up on international summer getaways. Delta released their top 10 destinations for summer travel, based on U.S. searches on Delta.com, between Nov. 2022 and March 2023 for travel between June and Aug 2023.
And there is not one U.S. destination in their top 10. Here's where Americans are hoping to go this summer around the world. 
London, England 
London was the most searched Delta destination for the summer travel period.  Watching the royal coronation on TV could drive even higher interest in this classic Europe destination. 
"Staying in Piccadilly Circus allowed us to see the sites while being close to Trafalgar Square and the National Portrait Gallery, said Karen, Founder of Seasonal Cravings.  "In addition, we loved relaxing at The Queen's Head Pub with an amazing selection of ale, lager, stout, and ciders."
Cancun, Mexico 
Cancun came in second, showing that beach getaways are still top of mind for U.S. travelers, even during the summer. Besides beautiful beaches, the Cancun region has impressive Mayan archaeological sites, cenotes, eco-tourist parks, and delicious food. Some say that Cancun is the most important tourist destination in the area as it serves as the convenient entrance to the beautiful Yucatan Peninsula.
Paris, France
Paris continues to be a fan favorite for its art, culture, and food and is expected to remain in the spotlight as the following summer Olympics destination.  
"We loved the Bastille Day celebrations in Paris. They had a military parade, fireworks, and parties all over. So many people were just dancing in the streets," said Karen Kelly. "Les Deux Magots is the most fun coffee shop, a perfect Parisian Cafe. I think we went every day!" 
Rome, Italy 
No trip to Rome would be complete without a visit to the famous Trevi Fountain, the largest Baroque fountain in Rome. The architecture and sculptures there are spectacular; one can gaze at them for days. Rome is also a key hub for other Italian destinations, such as the Amalfi Coast and Sicily (calling all White Lotus fans!). 
Tokyo, Japan
Since Japan reopened its borders to international travelers, Tokyo has risen as the only destination in the Asia-Pacific region on this most-searched list. 
"In Tokyo, you get to enjoy advanced technology, historical sights, beautiful nature, and delicious foods all at the same time," said Mayumi Saito, a Delta Customer Service Agent at Haneda Airport. 
Amsterdam, Netherlands
Made up of 90 islands joined by 1,200 bridges, Amsterdam is a must-see spot for travelers.  The narrow winding passageways, cobblestone streets, and 17th-century homes spread along the canals set the scene in this waterway city.
A day trip to the dreamy Giethoorn Netherlands is a must-do add-on!
Montego Bay, Jamaica
A warm, sunny welcome awaits as soon as travelers land on the tropical shores of Montego Bay. But for those looking for a more authentic experience, venture into the urban core of MoBay and take in all of Jamaica's flavors, sights, and smells. Whether in the city, at a resort, or catching a cruise, customers are only a hop, skip, and jump away from Sangster International Airport (MBJ).
Athens, Greece 
Visitors can fly into Athens International Airport (ATH) and will be ready to take in famous sites like the Acropolis and the Parthenon. Accessible to the renowned Crete, Santorini, and Mykonos islands, Athens can give its visitors access to the best of two worlds right in Greece – archaeological gems and a once-in-a-lifetime beach vacation. 
Los Cabos, Mexico
Beach vacations are always a highlight for travelers, with Los Cabos, Mexico piquing travelers' interest and breaking into the top 10 list. A quicker flight for West Coasters, this haven for luxe and all-inclusive resorts lands high on travelers' wish lists. 
Punta Cana, Dominican Republic
Filled with sandy beaches and fantastic tropical vacation resorts, Punta Cana sits on the eastern side of the island of the Dominican Republic. For those flying into Punta Cana International Airport (PUJ), a lazy beach vacation can be the pick or a trip that includes golf, diving, snorkeling, or windsurfing – the Punta Cana vibe is chosen by the adventurer. 
The Safest Places to Travel In 2023 Announced
For the eighth year, travel insurance provider Berkshire Hathaway has combined travelers' feedback with data to create the State of Travel Insurance Safest Destinations report.
So if you want to book an international vacation in 2023, take a travel planning shortcut and book a trip to one of their 15 safest countries or 15 safest cities. 
The Safest Places to Travel In 2023 Announced
Dream Destinations Unveiled: TIME Magazine's Exclusive List of the World's Greatest Travel Spots for 2023
Want to explore our big beautiful world but need help figuring out where to start? Well, TIME magazine revealed its fifth annual list of the World's Greatest Places, highlighting 50 extraordinary travel destinations around the world.
To compile this list of the top spots to visit this year, TIME solicited nominations from its international network of correspondents and contributors, with an eye toward those offering new and exciting experiences. The result is a combination of  far-flung and familiar spots and seven U.S. destinations for those staying closer to home.
Dream Destinations Unveiled: TIME Magazine's Exclusive List of the World's Greatest Travel Spots for 2023
The Dolomites Italy: What I Learned Spending Last Summer in the Most Beautiful Mountains In The World
The Dolomites are a group of mountains in northeastern Italy, and they rank as some of the most stunning mountain ranges in the world, up there with Patagonia, the Rockies, and the Swiss Alps. So it's not a surprise that UNESCO proclaimed the Dolomites Italy as one of the world's most attractive mountain landscapes.
The Dolomites in Italy known for their dramatic peaks, picturesque villages, and world-class skiing. The air is clean and crisp, and there is a sense of peace and stillness here that can't be found in a city.
The Dolomites Italy: What I Learned Spending Last Summer in the Most Beautiful Mountains In The World
The Beautiful Bimini Bahamas: 8 Things To Do in This Less Crowded Gem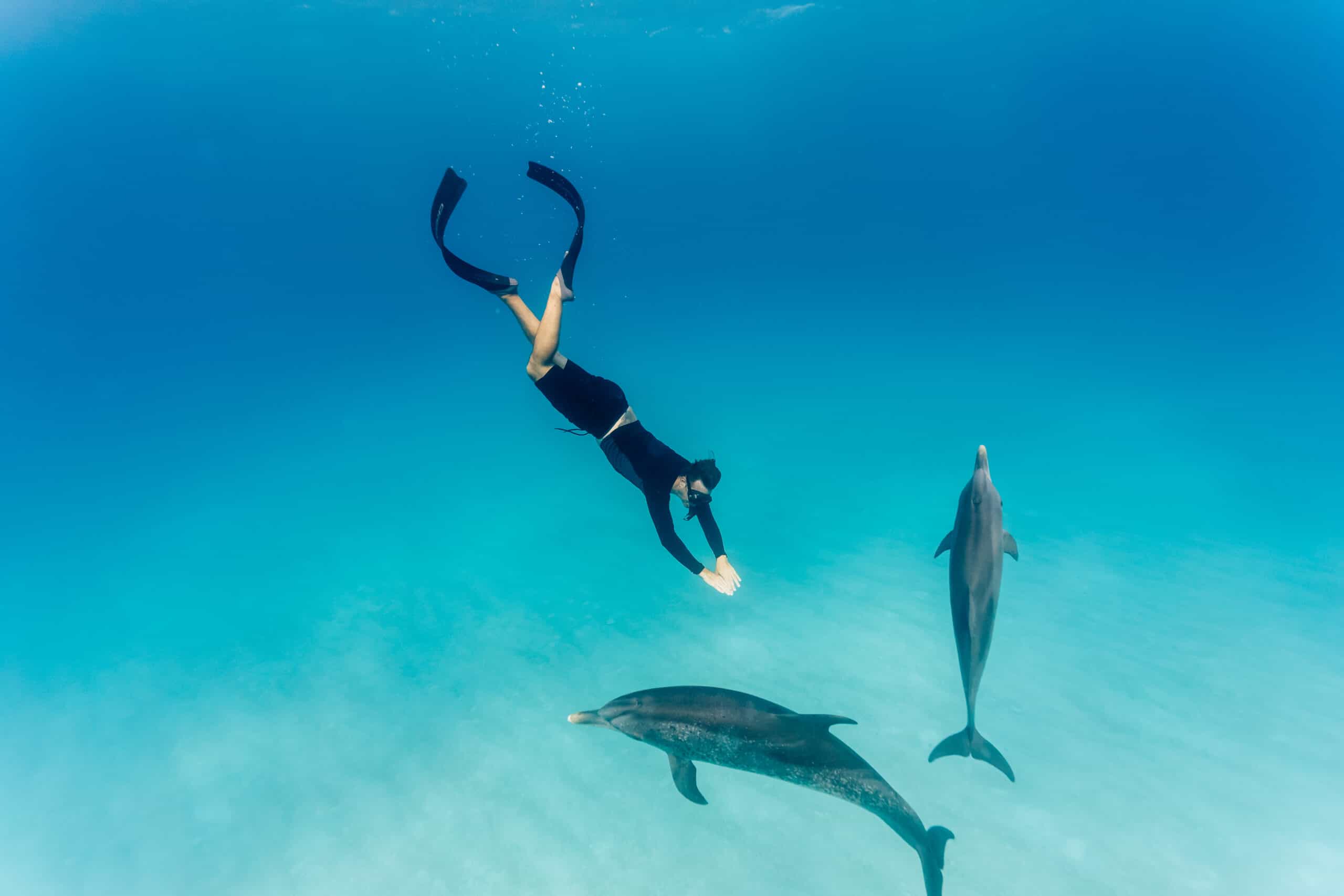 Do you love the beauty of The Bahamas but don't love the crowds of New Providence or Paradise Island? Then perhaps it's time to consider another of the Bahamas' 16 islands.
Bimini Bahamas is a breathtaking island known for its crystal-clear waters, white sandy beaches, and smaller island feel. With only a few resorts and accommodations, it's a different vacation vibe. 
The Beautiful Bimini Bahamas: 8 Things To Do in This Less Crowded Gem
Where Is Dubai? Plus 17 Reasons It Draws Millions of Vacationers Every Year
Europeans have long been escaping rainy, dreary, and winter weather by holidaying in Dubai. Americans have recently caught on to this fabulous vacation destination, becoming the 4th largest group of international visitors. If you don't know much about it, you may be thinking, Where is Dubai, and what do 14 million people a year do on vacation there?
But when finding the answer to Where is Dubai, you also start to uncover the draw of the destination. As it is flanked by the Persian Gulf on its west and the enormous deserts and Hajar mountains in the east, Dubai has a more dramatic natural landscape than a typical desert city.
Where Is Dubai? Plus 17 Reasons It Draws Millions of Vacationers Every Year
This article was produced by Planner at Heart.