Did Disney Go Woke and Go Broke in 2023? This Year Splash Mountain Closed After Racist Complaints and Their Stock Hit Its 10-Year Low
Sunday, January 22, 2023, marked the last day of Splash Mountain at Disney World. A fan-favorite ride for decades will be closed for two years and transformed into Tiana's Bayou Adventure. And that was just the start of a year of changes and challenges for Disney. 
Disney Struggled to Be Successful All Year Long
But it wasn't enough to keep Disney's business healthy and their parks filled with people. Their stock hovered at its five-year low most of the summer and then hit its 10-year low in September. Will 2024 be any better for Disney? 
Why Did Disney Close One of Their Most Beloved Rides?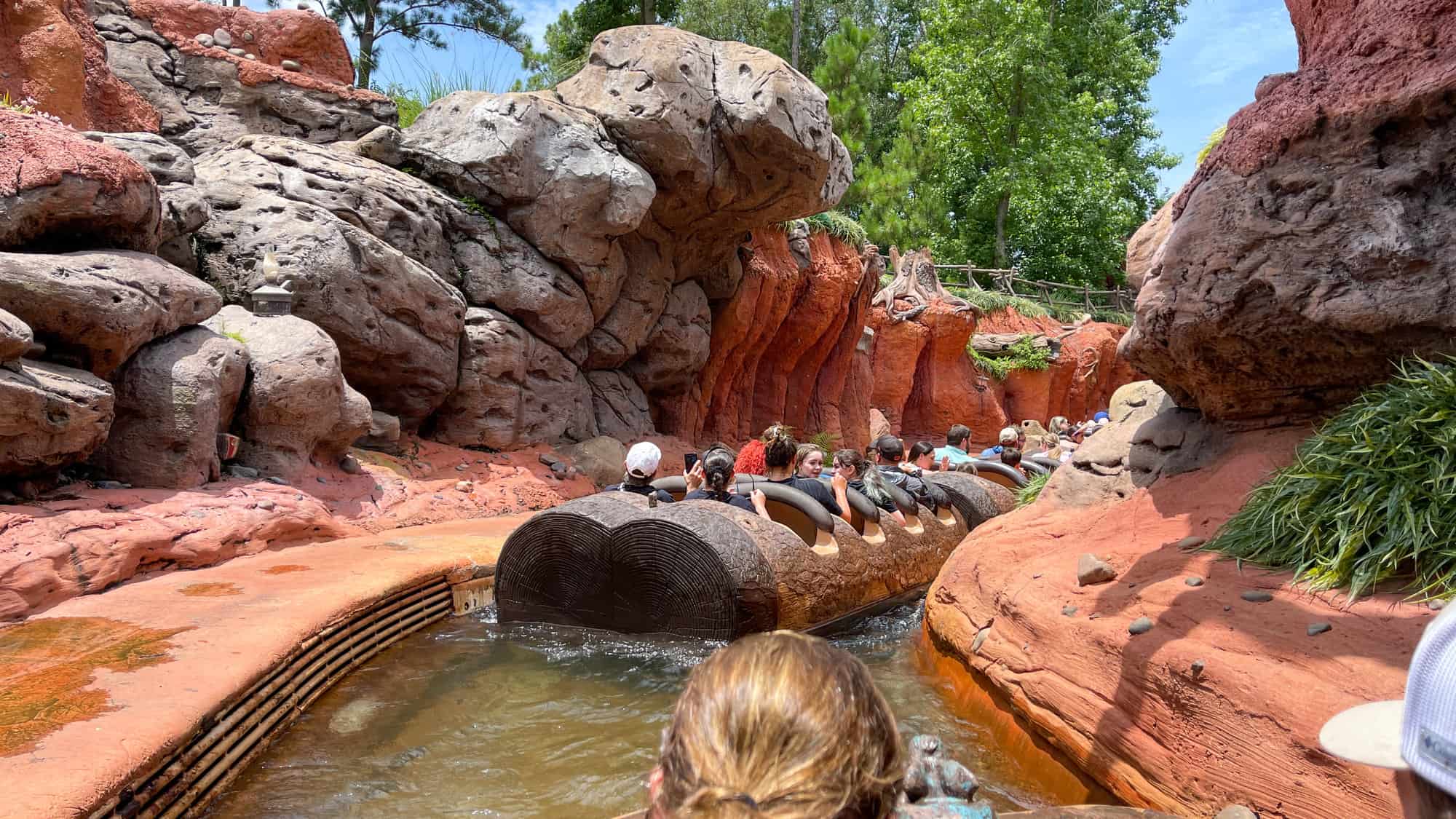 This permanent closure comes after decades of complaints of racist stereotypes, Jim Crow-era songs, and a glorified master-slave relationship from the 1946 Disney movie "Song of the South."
The Movie Was Not Well Received When It Debuted 
Seventy-seven years ago, when the film debuted, the NAACP said that "in an effort neither to offend audiences in the North or South, the production helps to perpetuate a dangerously glorified picture of slavery. It unfortunately gives the impression of an idyllic master-slave relationship, which is a distortion of the facts."
A Change.org petition urging Disney to update this ride like it did when it removed The Bride Auction from The Pirates of The Caribbean ride says that the log flume ride is "steeped in extremely problematic and stereotypical racist tropes" from the 1946 film. 
Disney's CEO Said It Is No Longer Appropriate
Disney Chairman Bob Iger confirmed the film would not appear on the streaming service Disney+, saying it is "not appropriate in today's world."
But It Was One of Disney's Most Beloved Rides
Research by  MagicGuides examined every ride from all four Orlando theme parks and considered three key factors: Instagram hashtags, Tripadvisor ratings, and average monthly search volume for each ride. These data points were combined in an index to give each ride a total score to discover the most popular rides at Disney World.
This study revealed that Magic Kingdom's Splash Mountain is still at the top of the Disney-goer's interest despite being closed since the beginning of the year. The beloved log flume ride has always been a favorite among fans and receives an average of 205,193 monthly searches, 323,813 Instagram hashtags, and a high rating of 4.5 out of 5 on Tripadvisor. 
What Will The New Ride Be Like?
Disney describes the upcoming attraction as "In Tiana's Bayou Adventure, you'll join Princess Tiana and jazz-loving alligator Louis during Mardi Gras season as they prepare to host a one-of-a-kind celebration for the people of New Orleans. This new scene is the thrilling moment you first drop into the bayou and encounter some friends both new and familiar."
It Will Be Reflective of The Park's Diverse and International Guests
"The retheming of Splash Mountain is of particular importance today," said Disney spokesperson Michael Ramirez when announcing the new attraction. "The new concept is inclusive — one that all of our guests can connect with and be inspired by, and it speaks to the diversity of the millions of people who visit our parks each year," he continued. 
Is the Damage Already Done? Fewer People are Going to U.S. Disney Parks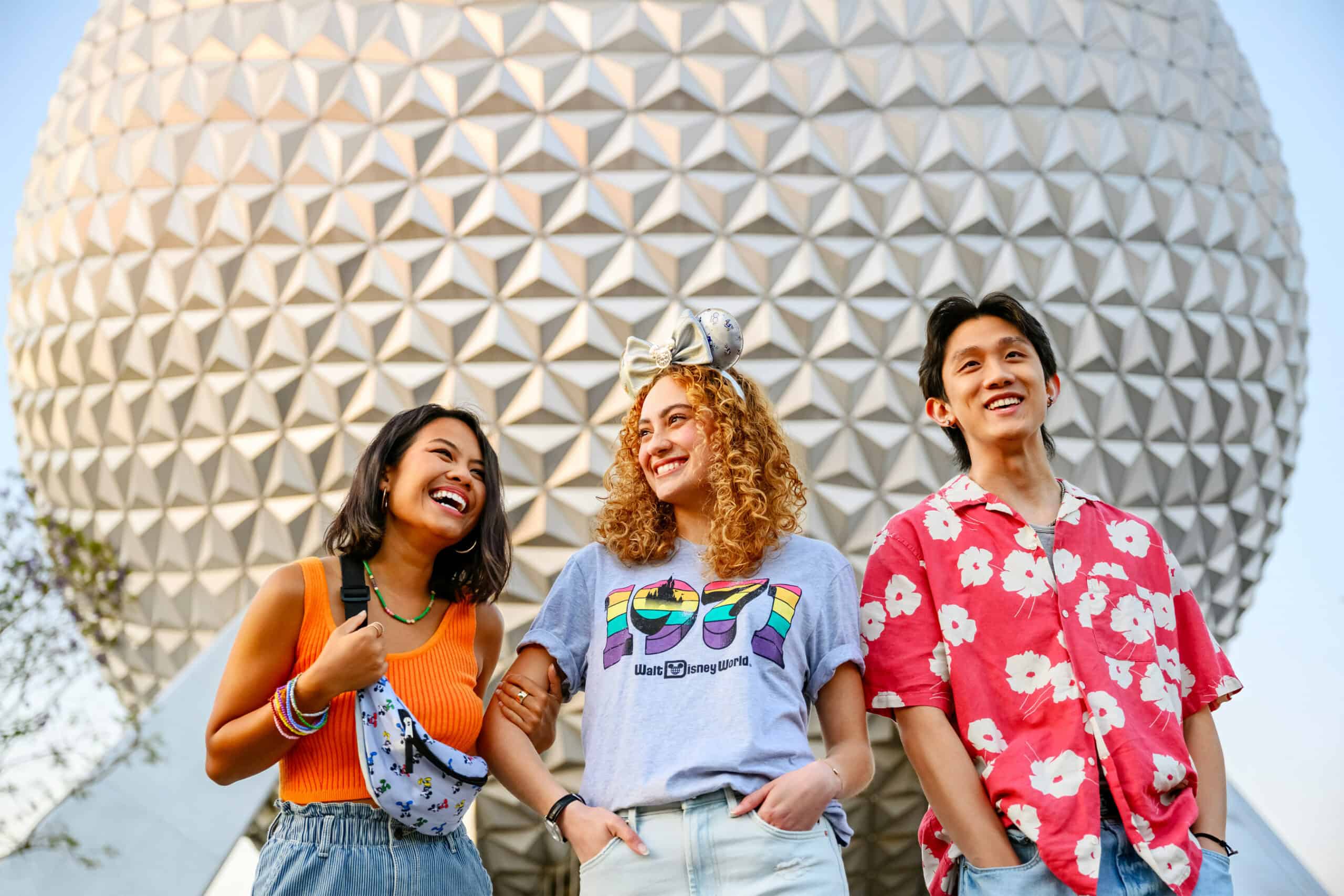 July 4th week saw something rare in Florida and California Disney Parks –  room to spread out.  Whether you looked at the data or attended in person, park attendance was way down. How much? It was Disney's lowest ticket sales for the July 4th weekend in decades.
Last year, the parks brought Disney $32.3 billion in operating income.  But with less of it, the other business warts and missteps can't be as covered with less of it. So, while their international parks are doing well, their U.S. theme park admission and revenue are down. 
You Know Something's Up When Disney Puts Their Theme Park Tickets on Sale
Whenever Disney needs to drum up more ticket sales, it turns to its largest third-party ticket seller, Undercover Tourist. Earlier this summer, they promoted an offer where you could buy adult admission tickets for the price of a child's. Disney rarely puts tickets up for sale as they usually don't need promotions to help fill the parks. 
And recently, they launched a ticket and food package that can save families up to $1,000. But will it be enough to get more people to the parks?
Has Their Part in The Culture Wars Finally Caught Up To Them?
In May, Disney park executives said their political and cultural battle with Florida Governor Ron DeSantis has yet to affect their business. However, fast forward, and it looks like things may have changed. 
Lawsuits aren't cheap, and neither are closed-down projects, such as their $1 billion Lake Nona Florida office park after publicly feuding with DeSantis. 
And Now, Disney's Stock Hit Its 9-Year Low
Even though the S&P 500 Index has jumped double digits, Disney's stock hit its nine-year low this summer, and it's been hovering around there for most of the summer. 
This stock price decline is believed to have erased around $16 billion from the company's market value. Now, there's speculation that Iger is thinking about selling the company to Apple or at least selling the noncore pieces of the business. Here's what financial experts say is hurting Disney's stock price. 
Disney's Business Is So Much More Than Its Theme Parks
"While theme park attendance is a significant aspect of Disney's business, it is crucial to remember that the company's overall financial performance is influenced by various factors. Changing consumer preferences and rising competition in the streaming industry are all important considerations," explains ​Jorey Bernstein of Bernstein Investment Consultants. 
Their Investment Into Streaming Has Had Mixed Results
"Disney's expansion into the streaming market with Disney+ has been a significant strategic move. However, the increasingly competitive streaming landscape poses challenges," Bernstein continues. 
Not only have they invested heavily in Disney+, but they currently own 2/3 of Hulu with an option to buy the rest, which Iger has publicly stated he would love to do.
Lots of Disney+ Subscribers, Yet Lots of Losses
"Iger's model of offering low prices and a bonanza of content has clearly resonated with consumers,"  said a recent Barron's article.  So, while they have almost 158 million Disney+ subscribers, it has come at a cost. It is expected to lose about $800 million in the third quarter.
They Spent a Lot on Streaming – Then Tons of Customers Left
Disney's stock has taken a hit lately, primarily due to its Disney + platform, where they lost an estimated 4 million subscribers," thinks David Berns, Financial Planner, Truadvice Wealth Management.  "This is due to a recent price increases and lost ad revenue, not to mention the highly competitive space they are in."
"Creating in-demand, high-quality content is expensive, and these platforms rely on ad revenue to help offset those costs. It is rumored that the next move is to push subscribers to the more expensive ad-free service of Disney +. They are hoping this will help increase revenues. "
Disney's Big Movie Blockbusters Didn't Perform as Expected in 2023
"Recent releases at theaters have had mixed results. This is most worrying to me personally as Disney's business thrives and depends on capturing viewers early to become lifelong fans," says Kyle Newell, Certified Financial Planner, Newell Wealth Management. 
And with the writers and actors now on strike, 2023 releases will be delayed, and all remaining projects aren't moving forward to release. 
With One Comment, Bob Iger Put The For Sale Sign Out
According to Bloomberg News, "Iger put roughly a third of the company up for sale this week, declaring Disney's linear TV assets noncore." He referenced TV networks ABC, FX, Freeform, and a strategic partner for ESPN. 
Some news outlets call it a yard sale to create some much-needed cash, as Disney needs billions next year to complete the buyout of Comcast's minority stake in streaming platform Hulu. Think any buyers will show up?
Disney's No Longer Orlando's Best Theme Park – Travelers Voted Discovery Cove Into the Top Spot
What if I told you about a place in Orlando near it all, but feels like you've been whisked to a tropical island? A day destination that's nestled in between resorts and iconic theme parks but feels worlds away from the crowds and long lines of America's vacation capital.
A place where you can relax and explore rocky lagoons and reefs teeming with fish, float down winding rivers with birds flying overhead, and stick your feet into soft white sandy beaches amidst lush island-like landscaping. You genuinely feel like you're on a Caribbean vacation right in the heart of Orlando.
Tour in Pictures Discovery Cove, The Tropical Oasis Experience Voted Orlando's Best Theme Park
5 Experts Explain The Dreaded Disney Rash and How To Avoid This Disney Disaster
What happens when Americans visit a Disney theme park and take 20,000 steps or more daily in hot, humid weather? Many get the Disney rash.
If you're planning on visiting Disney or any other theme park in a warm climate, here's what you can do to prevent it and what items you should bring to treat it.
5 Experts Explain The Dreaded Disney Rash and How To Avoid This Disney Disaster
When's The Best Time to Go To Disney World? Here's 5 Major Factors
The best time to go to Disney World resort varies depending on weather, crowd levels, and seasonal entertainment. Guests can avoid intense crowds at the Walt Disney World resort by knowing which dates to avoid.
These dates often align with higher Disney World discounts but may clash with hurricane season. There is a bit of back and forth when picking the best times to visit Disney World, but this guide outlines it all for you!
When's The Best Time to Go To Disney World? Here's 5 Major Factors
Ex-Disney Cast Member Reveals The Biggest Mistakes Park Visitors Make
Planning a vacation to the most magical place on Earth can be both thrilling and overwhelming. As someone who's not only a devoted theme park aficionado but also a former Cast Member at EPCOT's Mexico Pavilion, I've seen a lot.
Here are my insights into the most significant and costly mistakes people make when planning a trip to Disney Theme Parks. 
Ex-Disney Cast Member Reveals The Biggest Mistakes Park Visitors Make
Starting at $16 a Round: 17 Thrilling Orlando Golf Courses
Did you know that Orlando is also The Happiest Place on Earth for golfers?
From world-renowned championship courses to breathtaking resort layouts and family-friendly par 3s, there's something for everyone and every budget. Whether you're an experienced golfer, just starting, or looking for a course to take your kids, choosing from the over 200 Orlando golf courses can be daunting.
Move Over Theme Parks: 17 Thrilling Orlando Golf Courses (Starting at $16 a Round)