Airbnb Demand is Down and Hotel Suites Are Scarce; Here's Why It Is Timeshare's Time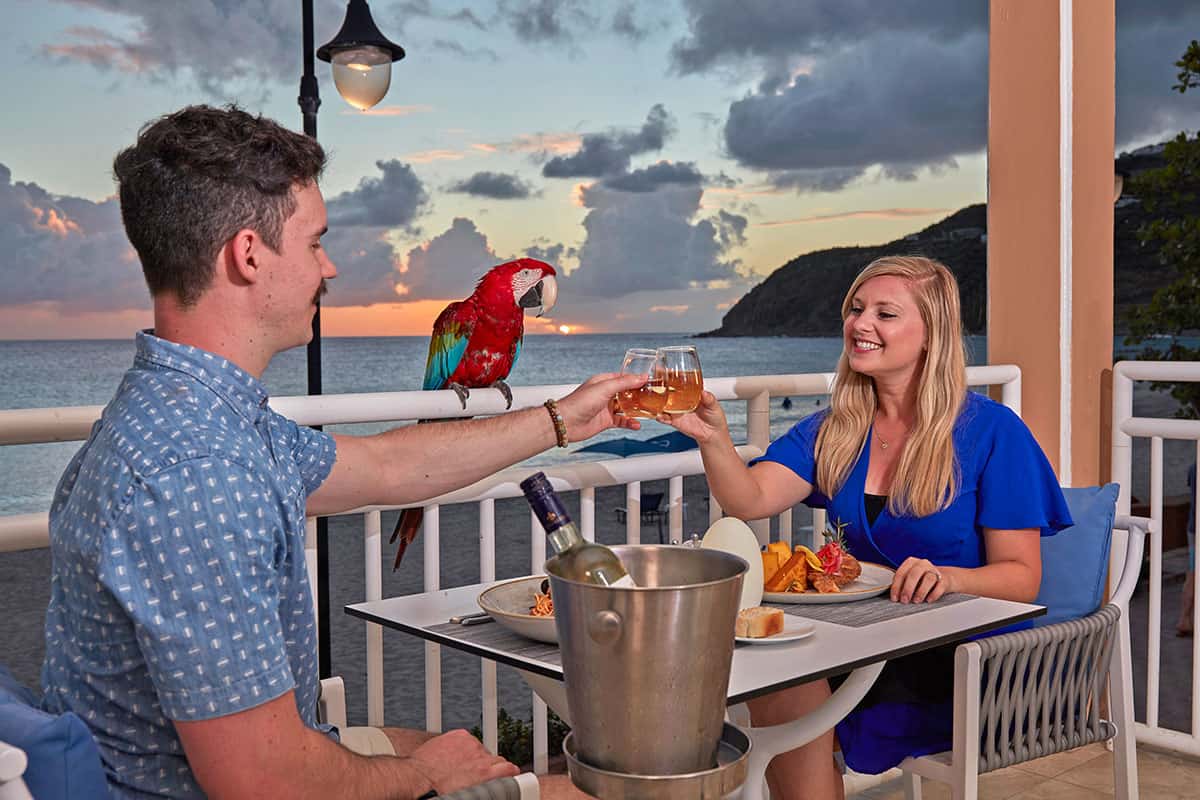 The rise of affordable short-term rental vacations in the past 15 years has changed how people travel. They've grown accustomed to the space and conveniences of homes or condos and no longer prefer to stay in a traditional single-room hotel unit. However, in 2023, Airbnb's total rental cost is no longer always cheaper than a hotel room, and travelers increasingly crave the amenities, security, and consistency of resorts.
These changing preferences are driving hotels to update their room offerings. Still, they can't create suites or connecting rooms fast enough to meet demand. So travelers are turning to surprising resort-type that's already built this way – timeshares.
Why Are Travelers Leaving Airbnb?
In collaboration with John Jay College of Criminal Justice and the University of Colorado School of Public Affairs, an analysis identified the five most common Airbnb complaints on Twitter. 75% were customer service problems, 22% were about scams, 10% for host cancellations, 6% were about safety concerns, and 4% faced discrimination.
Add noticeable price increases, additional fees, and a long list of check-out cleaning responsibilities, and people are returning to hotels. According to MMGY Travel Intelligence, 75% of leisure travelers planning to take a vacation in the next six months are planning to stay in a hotel/resort, up from 60% last year, with an increased interest in staying in a chain-affiliated hotel.
Reflecting the changing preferences and dynamics of 2023, Airbnb forecasted fewer bookings on their latest earnings call. Additionally, analysis from leading real-estate consultant Nick Gerli of Reventure Consulting revealed that Airbnb demand is down.
Travelers Still Crave Space
Travelers who have gotten used to spacious rentals are still looking for home-like conveniences at resorts. According to Priceline Consumer Travel Expert Christina Bennett, larger rooms and kitchens rank among the most prioritized features. Hotels report a 20% increase in demand for connecting rooms and suites, driving brands like Marriott to build more of these offerings. In fact, 31% of Marriott hotels in development are all-suite properties.
A sophisticated five-star hotel in New Zealand with 60 hotel rooms, 90 apartments, and five 3-bedroom homes was ahead of the trend when they designed their property in 2007.
"We built the hotel with this demographic in mind, and it has proved to be a good call," says Mark Rose," Chief Executive, The Rees Hotel Queenstown. "Many extended families travel together, and these configurations give them space to breathe and cook the food they eat at home. Airbnb has proved popular, but a lot of people, especially at that higher end of the market, want service and want to know that their rooms are professionally cleaned daily."
The Four Seasons Hotel Singapore debuted a two-bedroom suite in June after receiving more connecting room requests than they could fulfill. This new offering guarantees guests an interconnecting room type.
"At least 65% of suite bookings came with an additional room request for a connecting set during the recent June holidays," said Shengwen Chua, Director of Marketing, Four Seasons Hotel Singapore. The Two-Bedroom Club Suite caters to guests who would like to enjoy the luxury of two separate spaces while still being connected through an adjoining door allowing for privacy and togetherness."
Travelers Want Connected Spaces, But It's Not Easy
"Navigating hotel stays with our family of eight involves some strategy," says Blunt. "Ideally, we prefer connecting rooms; however, even luxury hotels don't have that option. We either have to split up the family or find another hotel which may not be our first choice in location, price, or amenities."
It's not only families with more than two kids fighting to book spacious rooms. With intergenerational travel on the rise, families traveling with grandparents also look for rooms that connect yet offer private space for kids and adults.
But Actually Getting One of These Hotel Rooms is Rare
"I always want to book connecting rooms as we usually have either my mom or in-laws travel with us, especially when we travel internationally. But six times there was no connecting room available upon check-in, even after confirming when we book," says Alexandra Caspero, Mom and Founder of Delish Knowledge.
"It negatively impacts our trip, as we typically enjoy our evening in the other room after the kids fall asleep. If we only have one room, we are forced to all go to bed at 7 pm, hang out on the balcony for the rest of the night, or eat our room service dinner out in the hallway on the floor," she continues.
Timeshare Resorts Meet Today's Vacation Preferences
People are finding that they can have their cake and eat it too on vacation, leading to a boom in vacation clubs, also known as timeshares. With over 5,000 timeshare resorts worldwide, travelers increasingly consider accommodations already built and designed this way. 70% of timeshare rooms are 2-bedroom condo units inside resorts from brands like Hilton, Marriott, Westin, Hyatt, Disney, and The Four Seasons.
 The State of the Timeshare Industry 2023 Edition unveiled a 30% jump in timeshare sales totaling $10.5 billion and a 21% increase in timeshare rentals of $2.7 billion. Millennials, who travel more than any other generation, make up most of today's timeshare owners. It shouldn't be surprising that timeshare resorts are 15% fuller than hotels.
"Timeshare accommodations provide travelers with the spacious accommodations that include multi-bedrooms and full kitchens like you would find in an Airbnb but mixed with resort amenities like pools, on-site restaurants, fitness centers, and maybe most important, on-site professional management," said Jason Gamel, CEO of ARDA, the trade association for the timeshare industry.
Michael Brown, President and CEO of Travel + Leisure Co., shares, "Recent data shows that the features we have at our vacation ownership resorts, including the size of the suites and the amenities we offer, are some of the most important features travelers seek. Data demonstrates that today's travelers have a renewed interest in staying with a trusted resort or hotel brand, which provides consistent experiences, the security, and amenities people want from brands they rely on," he continues.
Elise Armitage recently turned to a timeshare for the first time, booking the Hyatt Residence Club Carmel Highlands Inn for her family trip. "I wanted something with a little more space than a typical hotel room and a kitchen since we were there five days and wanted to do some of our own cooking. It was two floors with the primary bedroom downstairs and a pullout couch and kitchen upstairs, so perfect for a family of four," shares Armitage, a travel blogger at What The Fab.
"I picked this option over an Airbnb because, in the area, they are pretty expensive, and I was able to use my Hyatt points. Plus, it was nice to have amenities like housekeeping and room service that you wouldn't have access to at an Airbnb," she continues.
This article was produced by Media Decision.