New Study Unveils The 15 Most Affordable U.S. Golf Courses for Avid Players
After researching the latest accommodation and course pricing at 40 of the country's most prestigious and renowned public courses, HomeToGo has tallied the scorecards and identified the country's top best and most affordable courses to play this summer.
From Coast to Coast, America's Got Great Golf,  That's Also Affordable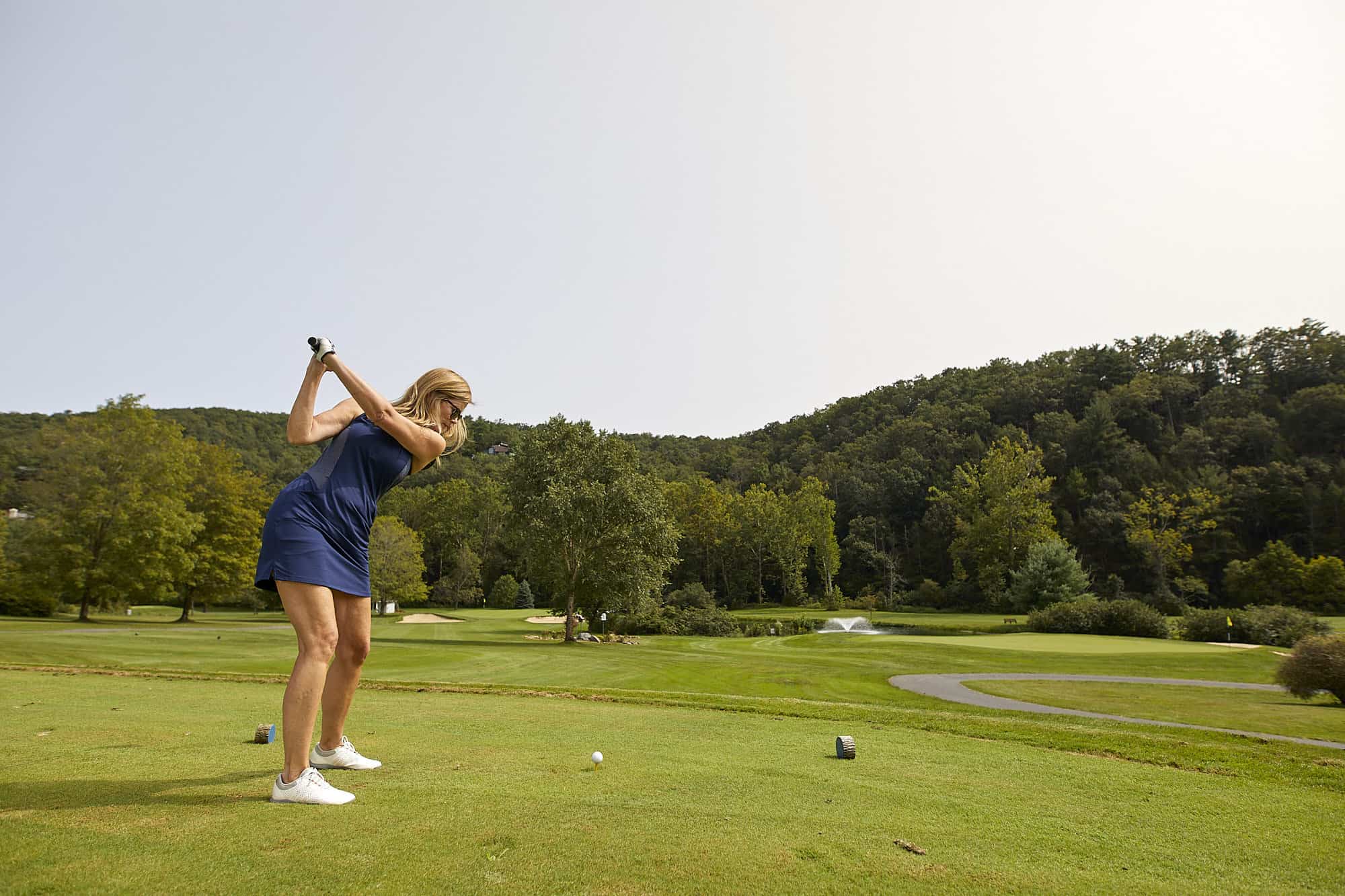 Catering to a variety of preferences, the ranking includes exceptional courses from East Coast to West Coast, ensuring that golf enthusiasts nationwide can find their ideal destination without breaking the bank.
They Did The Research, So You Don't Have To
"We are thrilled to release our first Golf Price Index, designed to be the ultimate caddy, helping more golf enthusiasts plan their next pocket-friendly getaway to play," said Mike Pearce, HomeToGo Spokesperson, and Travel Expert.
"While many first think of California and Florida as premier golf destinations, our ranking unveiled plenty of opportunities to hit a hole-in-one in other states like Illinois, Nevada, Minnesota, and Wisconsin, which all offer unforgettable experiences."
How They Created This List
Based on the price of 18-hole rounds, club rentals, golf cart rentals, and HomeToGo's own data for nearby accommodations, here's a look at the top rankings from the 2023 Golf Price Index. 
"Please note that this list is not exhaustive, and there are many other exceptional golf courses across the United States," they state.  Is your favorite affordable gem on their list?
TPC Deere Run
Also ranked #1 on TripAdvisor for the best golf course in Illinois, this Midwest gem is located in the Quad Cities region of Western Illinois. Just a two-hour drive from Chicago, this championship course was designed by former PGA TOUR professional D.A. Weibring. 
Its green fee is $129 and includes a golf cart trental. If you need clubs, the rental price is a reasonable $50. 
We-Ko-Pa Golf Club – Saguaro Course
The We-Ko-Pa is two golf courses in Fort McDowell outside Scottsdale, Arizona. This honor goes to the Saguaro Course designed by Bill Coore and Ben Crenshaw. Unencumbered by houses and roads, the Saguaro Course is designed following the natural movement of the land, moving in and out of the Saguaro cacti that dominate the site.
The green fee is $95 and includes cart rentals. While Scottsdale does have luxury resorts, rental accommodations can be found for under $100. 
Rustic Canyon Golf Course
Ranked as the 5th Best California public access course by Golf Week, it's a lay-of-the-land design by Hanse Golf.  For those flexible on their tee times, the price to play this 18-Hole Championship Golf Course varies from $34 to $104, with reasonable cart rentals of $20. 
Wolf Creek Golf Club
It's been called one of the most remarkable and visually spectacular courses in the world, and it only costs $120 to play.  From first glance, every thoroughly pampered Wolf Creek Golf Club visitor understands why.
An easy one-hour drive northeast of Las Vegas in Mesquite, Nevada, this fantastic facility was called the "Most Spectacular New Course in America" by Affluent Golfer magazine when it opened for play in 2000. It ranked No. 28 on Golf Digest's "America's 100 Greatest Public Golf Courses 2011/2012" and ranked No. 2 on Golf Digest's "Best In State" as well
What Is It Like to Play There?
The course winds up, down, and through dramatic red rock canyons, and from the back, tees require generous quantities of both power and precision.
One of those back tees stands as tall as an 11-story building. Yet even the novice player can have a round chock full of smiles by selecting the front set of tees where forced carries are few and far between. Perhaps the ultimate challenge for all players is focusing on every shot while constantly surrounded by breathtaking vistas.
Memorial Park Golf Course
This course is ranked the #2 Course in Texas on TripAdvisor and is well known for being one of the best municipal courses in America. It costs $120 to play, with twilight pricing also available and cart rentals at a reasonable $17. 
The Wilderness at Fortune Bay
The Wilderness at Fortune Bay is on beautiful Lake Vermilion and ranked in the top 20 golf courses in the state on TripAdvisor. Golfweek rated The Wilderness #2 public golf course in Minnesota and rated the property #7 for Best Casino Course in America.  It's only $80 to play, and cart rentals are included. 
TPC Myrtle Beach
Designed by ruthless course architect Tom Fazio, TPC Myrtle Beach is right in the environmentally protected Lowcountry marshland. Here you'll find tons of red oaks and towering pines that will make you feel like you've stepped foot on a golf course designed for a giant. Also, expect to see lots of wildlife, including potential turkeys, foxes, deer, and alligators that will wander around the course.
TPC Myrtle Beach has earned many awards throughout its lifetime and for a good reason. Tons of elevation changes will keep you thinking. The course has putting greens that slope so much you need to read everything twice. The golf course also has tour-level bunkers that will trip up even the most seasoned players.
Myrtle Beach is a Golf Mecca
It is situated in South Carolina, the Myrtle Beach greens of the some of the most unique and challenging golf courses in the United States. There are so many Myrtle Beach golf courses in the area that it can get overwhelming to choose which to play.
Troon North Golf Club – Monument Course
This 18-whole golf course is tough but stunning. Don't miss your chance to play this top Arizona course designed by Tom Weiskopf.  The green fee is higher at $125 but does include a golf cart rental. 
TPC Las Vegas
Originally named TPC at The Canyons, TPC Las Vegas is an authentic Nevada experience through and through. It's also one of the only PGA Tour courses available for public play.
For golfers who don't want to drop a ton of money on a single round of golf yet still want to experience Las Vegas golf courses, TPC Las Vegas provides a beautiful blend of playability and accessibility with a $125 green fee.  
It's a Vegas Gem
Opened in 1996, TPC Las Vegas was described as "desert elegance" and keeps the environment in mind. This course presents players with dramatic scenes, deep arroyos, and many desert scrubs. Though beautiful, TPC Las Vegas has something that many other Las Vegas golf courses do not: it is affordable.
Tobacco Road Golf Club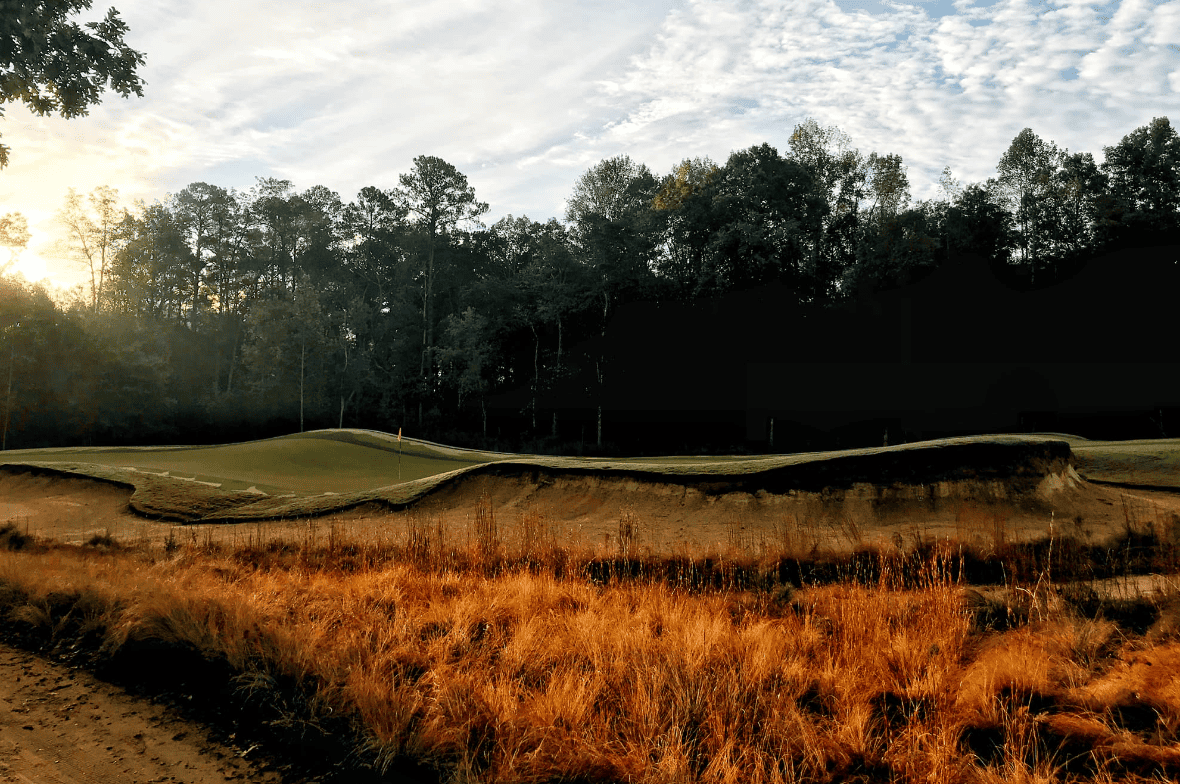 Once a tobacco farm and a sand quarry, Mike Strantz chiseled this piece of land into his best solo course design. Even with a higher fee of $174, players return to this artist's masterpiece repeatedly, not only for the game's challenge but to see something new in the landscape and design. 
TPC Scottsdale – Stadium Course
Ranked one of Tripadvisor's 10 Best Arizona golf courses, it's one of the rare moments when everyday players can experience the same greens as champions. Maintained to PGA Tour standards year-round, its infamous par-3, 16th hole transforms into "The Coliseum" during tournaments. 
The course, renovated in 2014, is most famous for its par-3, 16th hole that transforms into "The Coliseum" during the tournaments and provides fans with one of the most exciting settings in professional sports.
Cog Hill Golf & Country Club – Dubsdread Course
Located 30 miles southwest of Chicago, its championship course was initially called No. 4 but got its nickname from the idea that a "dub" or poor golfer should beware and served as a warning of the challenges forthcoming. Players beware, you'll need top-notch shot-making skills in tight landing areas and the ability to manage heavily bunkered, large undulating greens.
One of the most challenging golf courses in the world, "Dubsdread is essentially the golf equivalent of someone who is into S&M," says writer Sean Ogle. "The entire round is a combination of pleasure and pain."
TPC Louisiana
This Pete Dye golf course covers over 250 wetlands areas following the Mississippi River delta. This 18-hole course is part of the Audubon Golf Trail and is a member of the Audubon Cooperative Sanctuary program.
Green fees can be as high as $199, with twilight pricing available. 
TPC Sawgrass – Dye's Valley Course
 Dye's Valley Course at TPC Sawgrass is adjacent to the famous Stadium Course and can be played for $175. Nestled in Ponte Vedra Beach, Florida, TPC Sawgrass is a golfer's paradise that has captured the imagination of golf enthusiasts worldwide. Renowned for its iconic par-3 17th hole, known as the "Island Green," it's the picture many players think of when they see the word Sawgrass. 
Arcadia Bluffs Golf Club – Bluffs Course
The Bluffs Course, designed by Warren Henderson, is open to the public from April to November. It welcomes players of all abilities and offers stunning views of Lake Michigan throughout play. With one of the higher green fees on the list, playing these links will cost you $240. 
Called America's Best Golf Value; Take A Look at The 11 Courses in the Robert Trent Jones Golf Trail
With how hard it is to find great public golf courses, legendary golf course architect Robert Trent Jones somehow managed to create eleven of them in Alabama, called the Robert Trent Jones Golf Trail (often referred to as The Trail). 
Debuted in 1992 to increase tourism to Alabama, The Trail has slowly but steadily gained recognition, with Golf Digest recently naming it as the best value in the USA for golf and recognizing two of its courses as some of the best in the country.
Called America's Best Golf Value; Take A Look at The 11 Courses in the Robert Trent Jones Golf Trail
A Top Player's Picks: The Best Public Golf Courses in the Northeast
One of the best parts of golf is going out onto the course with friends and enjoying the game together, but the cost of playing a round can be sky-high, busting your budget, or keeping you off the greens.
Public golf courses let you do just that without the exclusivity and high membership prices of private golf courses. If you live in the Northeast or are planning a vacation to the area, here's a hand-picked list of the best public golf courses.
A Top Player's Picks: The Best Public Golf Courses in the Northeast
A Top Player Picks The 10 Best Public Golf Courses in The South
If you're looking not only for accessible golf courses but ones that you can play year-round, this list of public golf courses is for you. This list includes top public golf courses in states that the U.S. Census Bureau considers to be in the South.
A Top Player Picks The 10 Best Public Golf Courses in The South
An Expert Picks The Best Public Golf Courses in Virginia's Shenandoah Valley
Less than two hours outside Washington, D.C., lies a close destination right off the interstate, a world away from the area's urban centers and suburbia. With one of America's favorite mountain towns, Virginia's first national park, and the iconic Appalachian trail, The Shenandoah Valley is packed with epic adventures to love.
And that includes some epic golf courses for every player that don't require pricey memberships to play. 
An Expert Picks The Best Public Golf Courses in Virginia's Shenandoah Valley
A Top Player Picks the 10 Best U.S. Public Golf Courses Out West and In Hawaii
The cost of just about everything is going up. But that doesn't mean you have to stop playing golf. Across the U.S., there are outstanding public golf courses to play. The best part about public golf courses is that you don't need to deal with the pesky membership fees and annual dues associated with private golf clubs.
A top player went through Golf Digest's ranking of America's top 100 public golf courses to create his list of the best public courses in Western America and Hawaii.
A Top Player Picks the 10 Best U.S. Public Golf Courses Out West and In Hawaii