Think You Can't Afford a Vacation? Here's The Top 10 Cheapest Destinations
If you're one of the 20% of recently surveyed Americans whose financial concerns significantly impact the decision to travel soon, this new report could save your next vacation. If you're over road trips and ready to explore more of the world, here are the top 10 cheapest destinations on average for US travelers based on flight prices.
What Places Are On This List?
For US travelers looking for a relaxing beach vacation, the Caribbean islands of Puerto Rico and the Bahamas offer some of the most affordable flights from the US, with flights to San Juan and Nassau particularly good value. Whether drawn to the buzzing city life in Toronto or the mountains and outdoor pursuits offered in Vancouver and Calgary, travelers will find that Canada has some of the most affordable destinations.
San Juan, Puerto Rico
Puerto Rico, a non-incorporated United States (US) territory, is perfect for Americans looking for a tropical escape without a passport. The delightful climate and stunning scenery make Puerto Rico a great candidate for weddings, honeymoons, and family trips. 
"Puerto Rico," another suggested. "Flights from Florida are cheap. It has an almost European feel in the capital, with a rainforest out east and many fantastic areas to explore."
Toronto, Canada
Toronto is Canada's largest city with a diverse population, numerous post-secondary institutions (universities and colleges), a vibrant arts and cultural scene, and fantastic restaurants.
Located on Lake Ontario, 'the Six' or 'the GTA' has a few islands to which you can sail, boat, or ferry. There are plenty of parks and green spaces for biking and relaxing. Toronto's food scene is diverse and plentiful.
Top Things To Do In Toronto
See Lake Ontario from the top of the CN Tower.
Check out Canadian art at the Art Gallery of Ontario or The Royal Ontario Museum.
Visit the Hockey Hall of Fame in downtown Toronto.
Cycle through the Don Valley.
Check out the best vintage and thrift shops in Kensington Market.
Nassau, Bahamas
Dubbed The Original Caribbean Destination, it's where the city means the sea. Jet to the beach in no time or explore the Bahamas' nightlife, history, culture, and art. Or use it as a jumping-off point to explore the Bahamas' 15 other islands spread out across 100,000 square miles of the world's clearest ocean.
Vancouver, Canada
Vancouver is a world-class city with the North Shore Mountains as a backdrop and the Pacific Ocean at its feet. Vancouver has a great food scene, numerous museums, art galleries, and a family-friendly aquarium. It's also home to the world's largest urban park, Stanley Park.
It's Also a Great Jumping Off Point
Within a two-hour drive, you have world-class winter skiing or summer mountain biking on the Whistler and Blackcomb Mountains slopes. Vancouver also offers year-round outdoor recreation, from skiing and snowboarding in the winter to kayaking and hiking in the summer. Vancouver has something to offer whether you're looking for a relaxing getaway or an active adventure.
Recommended Things To Do in Vancouver
Have dim sum in Chinatown and See the totem poles at the University of British Columbia Museum of Anthropology.
Active travelers can Ski any of the three mountains on Vancouver's north shore: Cypress, Grouse, or Seymour, or cyclists can enjoy more than 279 kilometers (over 173 miles) of bike routes.
Cancun, Mexico
Besides beautiful beaches, the Cancun region has impressive Mayan archaeological sites, cenotes, eco-tourist parks, and delicious food. Some say that Cancun is the most important tourist destination in the area as it serves as the convenient entrance to the beautiful Yucatan Peninsula.
With over 500 flights daily, there's tons of competition driving down prices, including budget airlines like Spirit flying into the popular destination. 
Calgary, Canada
Another major city at the foothills of the Rockies, Calgary, is the perfect example of nature and urban living seamlessly coexisting. Located 90 minutes away, you can discover pre-historic dinosaurs at the world-famous Royal Tyrrell Museum (part of the Hoodoo Trail and the Dinosaur Trail) or hike the trails in several National and Provincial parks nearby.
If you want something unique, consider visiting in July to see the Calgary Stampede; it's entertaining with great food and many cowboys.
A Selection of Things To Do in Calgary
Kids will love the rodeo during the Calgary Stampede or spending the day at the world-class Calgary Zoo. Or Drive 1.5 hours south to the Royal Tyrrell Museum to see 30 dinosaur skeletons or take a luxe train ride through the Rocky Mountains to Vancouver.
San José del Cabo, Mexico
Beach vacations are always a highlight for travelers, with Los Cabos, Mexico, piquing travelers' interest with a mix of luxe resorts, nightlife, and quick flights for those on the West Coast. It has that ideal mix of easy-to-reach but feels secluded once you're there. A hit with families, golfers, and nightlife lovers, no wonder it's on Skyscanner's ten affordable destinations list. 
Bogota, Columbia
Did you know that Colombia's capital city is filled with graffiti, which provides a lens through which to understand the country's history? The W Hotel Bogotá has a "graffiti concierge" who will lead you on an interactive tour of the urban art scene, with the first stop in the hotel lobby, where a bright mural reveals an ancient love story.
Other worthwhile tourist must-dos include the Museo del Oro, which contains the world's most extensive collection of gold, and taking a cable car up to Monserrate mountain, which offers a panoramic view of the city from 10,000 feet above sea level.
Puerto Vallarta, Mexico
So much more than just a beach town, Puerto Vallarta's Historic Center is now a protected Cultural Heritage of the Mexican State of Jalisco. The center of Puerto Vallarta is much loved by the people of Vallarta and appreciated by visitors, as it retains the authentic characteristics of a traditional Mexican town in its cobblestone streets and colonial architecture.
Of particular interest are the Church of the Virgin of Guadalupe, the city's central plaza, Los Muertos Pier, and colonial homes that date back hundreds of years. Puerto Vallarta's historic center is full of life, where neighbors coexist and mix with tourists who enjoy strolls along a boardwalk lined with sculptures, paintings, and other works of art.
Santo Domingo, Dominican Republic
Surrounded by the Atlantic Ocean on the north and the Caribbean Sea on the south,  it boasts nearly 1,000 miles of coastline, magnificent resorts and hotels, and various sports, recreation, and entertainment options.
Dance to the pulse-pounding thrill of the merengue, renew in luxurious and diverse accommodations, explore ancient relics of centuries past, delight in delicious Dominican gastronomy, or enjoy ecotourism adventures in national parks, mountain ranges, rivers, and beaches.
6 Ways to Score Atlantis Bahamas Discounts and Even Free Rooms
Whether looking for a couples trip, an upscale honeymoon, or the ultimate family vacation, Atlantis Paradise Island in the Bahamas is often on people's wish lists. But this once-in-a-lifetime experience is costly. Even booking an off-season trip for the most affordable room will cost thousands of dollars.
But it's no myth that a getaway to Atlantis Paradise Island is possible even for travelers with a small budget. So if you found a scorching hot flight deal or have frequent flyer miles to use, it's possible to book Atlantis accommodations on sale or get a free room and only pay the small daily resort fee.
6 Ways to Score Atlantis Bahamas Discounts and Even Free Rooms
20 Cheap Travel Destinations Across America For Fun-Filled Vacations
91% of Americans are looking to practice better personal finance habits. So when it comes time for a vacation, don't drain all your savings or, even worse, go into credit card debt. With over 19,000 cities in America, there are many fantastic cheap travel destinations for a vacation outside of expensive towns like Waikiki, San Diego, Washington D.C., or Chicago.
Here are 20 Budget-Friendly Destinations across America to inspire your next fun-filled vacation.
20 Cheap Travel Destinations Across America For Fun-Filled Vacations
Think Luxe Sint Maarten Is Out of Reach? Here's How This Caribbean Island Can Be Surprisingly Affordable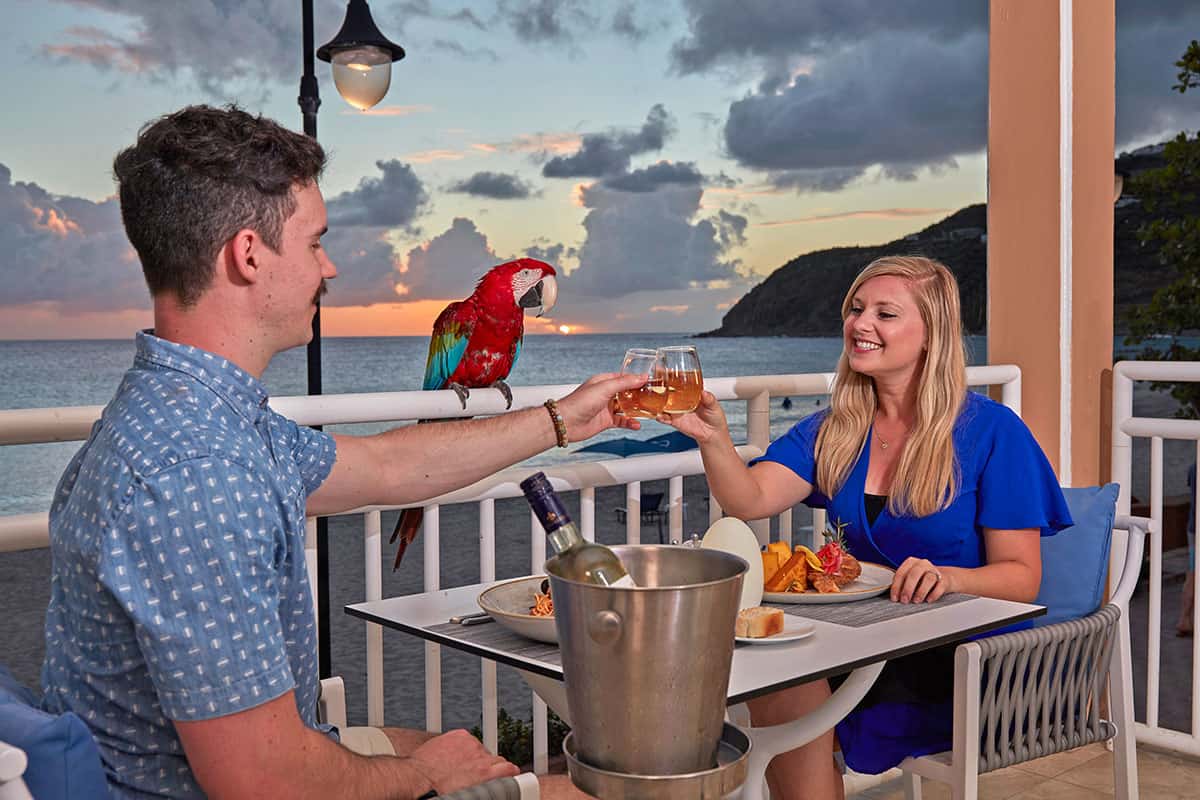 After years of closed international borders, travelers are itching to explore this big, beautiful world of ours. But when an international vacation runs $6,000 for a family of four, you might say adios or au revoir to your getaway plans. But don't give up hope just quite yet!
If you've only considered this destination expensive and out of reach, here's what we discovered on our trip to the island.  
Think Luxe Sint Maarten Is Out of Reach? Here's How This Caribbean Island Can Be Surprisingly Affordable
Here's How I Saved $7,000 On Our Summer Family Vacation To Hawaii
With its unique aloha spirit, volcanic mountain terrain, tropical rainforests, national parks,  fantastic food, and the best beaches in the world, it's not a surprise that Hawaii is a top destination on people's vacation wish lists.
If you think it's out of reach for your family to visit the Aloha state, here's how I saved $7,000 on our trip with just two booking strategies. 
Here's How I Saved $7,000 On Our Summer Family Vacation To Hawaii
Fund Your Next Vacation With Just 3 Realistic Spending Swaps
There's that vacation we all are dreaming of. But how can you afford it with sky-high childcare payments, increasing gas prices, higher food costs, and a never-ending pile of rising bills?
Well, what if I told you that your dream vacation can be within reach with just three realistic changes to your everyday spending?
Fund Your Next Vacation With Just 3 Realistic Spending Swaps