Think You Can't Afford Hawaii? Here's How I Saved $7,000 On Our Summer Family Vacation to Paradise
With its unique aloha spirit, volcanic mountain terrain, tropical rainforests, national parks,  fantastic food, and the best beaches in the world, it's not a surprise that Hawaii is a top destination on people's vacation wish lists. If you think it's out of reach for your family to visit the Aloha state, here's how I saved $7,000 on our trip with just two booking strategies. 
Booked 4 United Roundtrip Tickets, Only Paid for One
Credit cards are something that people often use with caution. They can bring on unnecessary debt if you lack discipline, and generally, people carry around only one to two cards.
But if you're willing to have more credit cards and keep your spending responsible, you can get free travel by earning points and miles through credit card sign-up bonuses and everyday purchases. 
Opened Two Airline Credit Cards
My husband and I opened up a United Credit card so that we could each earn those lucrative sign-up bonuses. And throughout the year, we put our regular spending on them to earn as many miles as we could for our family trip to Hawaii. A lot of annual expenditures can be placed on a credit card –  summer camp, taxes, preschool, home improvement projects, car down payments, braces and dental work are just a tiny amount of the things you can charge. 
That's How I Saved $3,300 on Flights
We earned enough miles for three roundtrip tickets between Newark International Airport and Hawaii. That meant we only had to buy one $1,100 round-trip ticket for our family vacation.  
And We Got Free Lounge Access
Each credit card came with two United Club lounge passes that we used at San Francisco International Airport.  It was an excellent way to break up two long flights for my young kids and took the sting out of having a connecting flight. We were supposed to have a direct flight from New Jersey, but it was taken off United's schedule a month before our trip. 
We enjoyed the complimentary food and drinks but appreciated the quiet, serene environment and VIP United staff the most. 
I Love Staying at Nice Resorts, But I Also Love a Great Deal
That's why timeshare rentals are my secret weapon to staying in top-notch name-brand resorts' condo rooms for a fraction of the price. Or put another way, it's how to have an upscale stay for much less. 
But Are They Nice?
They are outstanding properties that can be booked by any traveler –  timeshare owner or not. Today's timeshares are fully stocked condo rooms in some of the most in-demand, award-winning resorts like upscale global hotel brands Hyatt, Westin, Hilton, Marriott, Wyndham, Disney, and The Four Seasons.
It's Serious Savings
When you book a timeshare rental from an owner, you save 30 to 50% off the resort-direct price. Individual timeshare owners set the cost of their rentals, so you really can secure resort reservations at a significant discount as they can side-step standard rack room rates.
That's how we saved 50% off our stay at the luxe Marriott Kauai Beach Club in August. 
It's The Same Room, Just A Whole Lot Less Money
Instead of booking a two-bedroom unit directly from Marriot Kauai Beach Club, I rented the same room type from a timeshare owner who wasn't using hers for about half the price on Redweek. We needed a larger room as my mother-in-law was traveling with us, and this layout was perfect for our family. 
The resort's direct price for a two-bedroom is around $1,050 a night in the summer, and I paid only $521. By booking the room this way, I saved $3,700 on our week-long stay.  And the cherry on top was the oceanfront corner room my family received at check-in.
Airbnbs Have Gotten More Expensive and Less Reliable, So Timeshare Rentals Are My Go-To
Yes, I said two-bedroom unit!  70% of timeshare rooms are 2-bedroom condo units inside of resorts. Personally, I feel it's the best parts of a hotel and Airbnb combined into one.
"Timeshare accommodations provide travelers with the spacious accommodations that include multi-bedrooms and full kitchens like you would find in an Airbnb but mixed with resort amenities like pools, on-site restaurants, fitness centers, and maybe most importantly, on-site professional management," said Jason Gamel, CEO of ARDA, the trade association for the timeshare industry.
Will you give these two travel hacking, money-saving strategies a try for your next trip?
An Honest Review of Redweek + Their 20 Most Popular Resort Condo Rentals
If you're looking to learn about the rental website Redweek from a real person who has used it, you've come to the right place! With so many vacation rental sites out there, it is hard to know who to trust. However, not only is Redweek a 20-year-old, A+ Better Business Bureau-rated company, but it's also a place for you to book condo rooms at brand-name resorts.
Many people ask me, so what's the catch? The thing is, there isn't one! So here's my honest take on Redweek, a summary of our experience, and why I think they should be a regular website in your vacation shopping rotation.
An Honest Review of Redweek + Their 20 Most Popular Resort Condo Rentals
7 Websites That Can Save You $1,000, $2,000, $3,000 or More on Resort Bookings (Psst, They're Timeshare Rentals)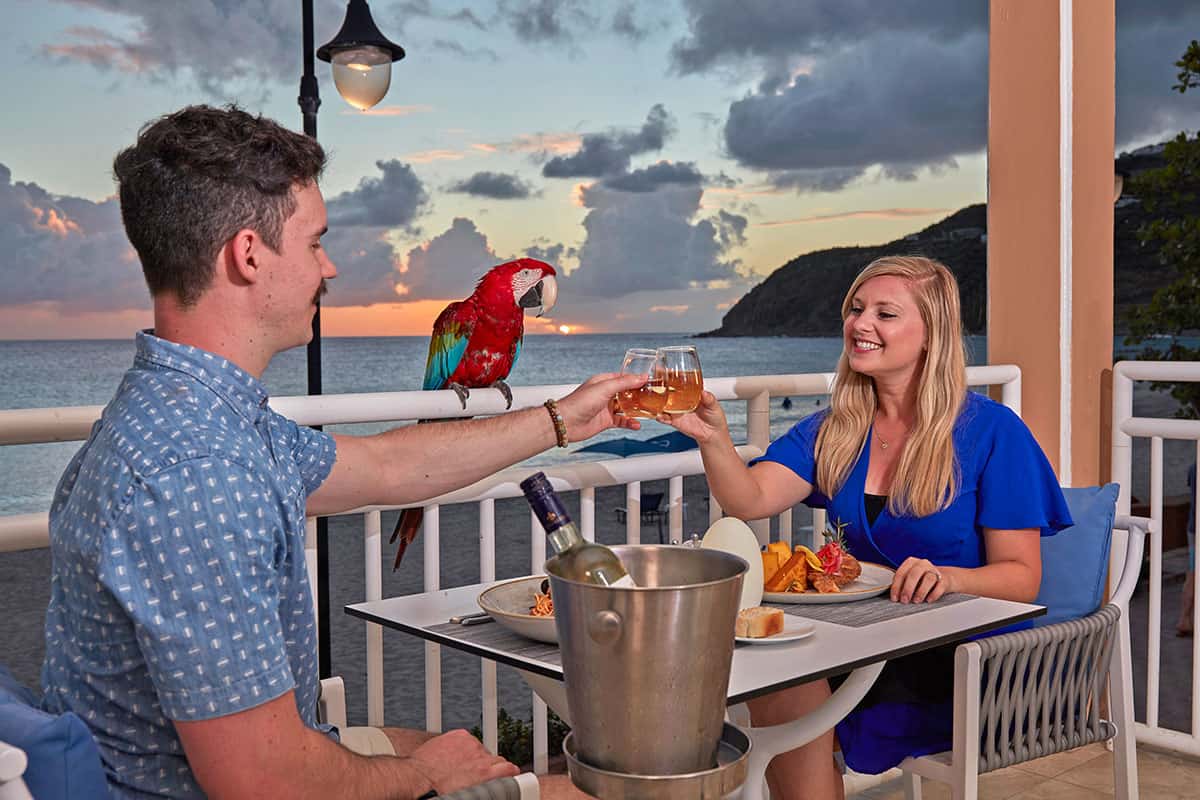 Before you write off a vacation completely, look at the hotel deals available with timeshare rentals. To illustrate these deals, we've found examples of where you can save $1,000, $2,000, or even $3,000 by booking the same resort rooms on seven trusted timeshare rental websites vs. the hotel direct, Expedia, or Priceline.
7 Websites That Can Save You $1,000, $2,000, $3,000 or More on Resort Bookings (Psst, They're Timeshare Rentals)
Are Timeshares a Scam? Here's The Surprising Answer
John Oliver recently roasted timeshares, calling them a scam. His segment is consistent with a recent survey where, in a word association exercise, 62% of survey participants think "scam" or "rip-off" is the first thing that comes to mind about timeshares.
60% of people recently surveyed had little to no knowledge of timeshares, yet 77% would not consider owning a timeshare. Why is that?
Are Timeshares a Scam? Here's The Surprising Answer
What's a Marriott Timeshare? Plus, Their Best Resorts and 5 Things We Loved About Our First Stay
If the words Marriott and Timeshare next to each other have you scratching your head, you're in the right place. Suppose you're not interested in owning a timeshare but love the idea of a Marriott condo resort for your next vacation. In that case, renting a unit from Marriott directly, a trusted website, or a timeshare owner is easy. 
What's a Marriott Timeshare? Plus, Their Best Resorts and 5 Things We Loved About Our First Stay
Say Aloha to These Hilton Grand Vacations Locations in Hawaii: 5 Resorts You'll Love
Hilton Grand Vacations Club offers some of the best resort options in the world, and these are no different.  With over 51 properties worldwide and a growing list in Hawaii, you may be wondering which one to book. Here's our top 5 picks.
Say Aloha to These Hilton Grand Vacations Locations in Hawaii: 5 Resorts You'll Love