Traveling Internationally? Here's How to Survive Those Super Long Vacation Flights and Make Time Fly
Do you want to travel across the world but are nervous about the long flight? Or perhaps you've already booked a dream trip and want to start to prepare? We got you covered. After a recent poll on the internet, these are the top-voted tips for surviving long flights.
1. Noise-Canceling Headphones
Someone voted "Noise-canceling headphones for the win. They are a godsend. Play good music, close your eyes, and you are in your own little world. God bless those things."
2. Stay Up All Night Before
"Stay up all night the day before. Then, when you get on the airplane, you're guaranteed sleep," one suggested. Another scoffed, "Assuming you don't miss the flight due to falling asleep trying to stay awake."
3. Download an Entire Media Library Before Boarding
"I download various videos (TV shows, whole seasons, movies, Ted Talks, documentaries, etc.), audible books, music, meditation, podcasts, kindle books, and some game apps (word search, crossword) to my phone, iPad, and laptop," shared one.
"Netflix and Amazon Prime have limits on downloads, and I usually max out even though I know it is impossible to watch everything."
4. Pass the Time With Video Games
"I bought a Nintendo Switch for my eight-hour flight, and it went by quickly! I played Mario Odyssey the whole time, only stopping to eat and rest my eyes because they got so dry. Then, I played The Legend of Zelda: Breath of the Wild on my seven-hour flight after that, and again, time flew by. Pun intended."
5. Listen to Audible Books
"Download a ton of Audible books. Have a set of earbuds that come with a charging case. Have an extra charging pack or two for your phone. And, as weird as it sounds, only use one earbud at a time to listen to your audiobook."
"This way, when the one dies, you put it on charge and start using the other. If you've got a decent set, the case will charge the bud before the following dies. So you'll never be without the ability to listen to your phone," another shared.
6. Don't Forget the Snacks
"Snacks are a MUST-HAVE! As a Veteran, I can attest to my fair share of flights with crappy food selection (I'm talking about you, MRE). I tried to wear anything with a bunch of pockets, and I stuffed my pockets (within reason) as much as possible," replied one.
7. You May Need Some Sleeping Aids
"Benadryl. I take it about half an hour before boarding, and I sleep through the whole thing," said one. Another agreed, "Take the most potent sleep medication you can get your hands on and those socks that ease you sitting for long periods."
Finally, a third stated, alcohol and sleep." Others suggested Xanax (if you're legally prescribed it for anxiety) and melatonin.
8. Pick an Exit Row Seat in Front of Another Exit Row
"I usually pick an exit row seat in front of another exit row. Children cannot sit behind you (they're not allowed to sit in exit rows), and these seats are unpopular because they can't recline. So, I tend to have the row to myself or with just one other person," another confided.
9. Bring Compression Socks
Compression socks are ideal for long flights or frequent fliers. They help fight leg fatigue and prevent blood clots and swelling. Several travelers agreed that compression socks are a necessity for long flights.
10. Don't Forget About Old School Physical Books
Many people agree that reading books are a great way to survive long flights, and it's often the only time they have to commit to reading. Others argued that reading a physical book makes them sleepy, and some suggested that's a good thing because sleeping through the flight is always the best way to be comfortable, and time flies.
More From Planner at Heart
For the eighth year, travel insurance provider Berkshire Hathaway has combined travelers' feedback with data to create the State of Travel Insurance Safest Destinations report.
So if you want to book an international vacation in 2023, take a travel planning shortcut and book a trip to one of their 15 safest countries or 15 safest cities.
The Safest Places to Travel In 2023 Announced
The Dolomites Italy: What I Learned Spending Last Summer in the Most Beautiful Mountains In The World
The Dolomites are a group of mountains in northeastern Italy, and they rank as some of the most stunning mountain ranges in the world, up there with Patagonia, the Rockies, and the Swiss Alps. So it's not a surprise that UNESCO proclaimed the Dolomites Italy as one of the world's most attractive mountain landscapes.
The Dolomites in Italy known for their dramatic peaks, picturesque villages, and world-class skiing. The air is clean and crisp, and there is a sense of peace and stillness here that can't be found in a city.
The Dolomites Italy: What I Learned Spending Last Summer in the Most Beautiful Mountains In The World
The Beautiful Bimini Bahamas: 8 Things To Do in This Less Crowded Gem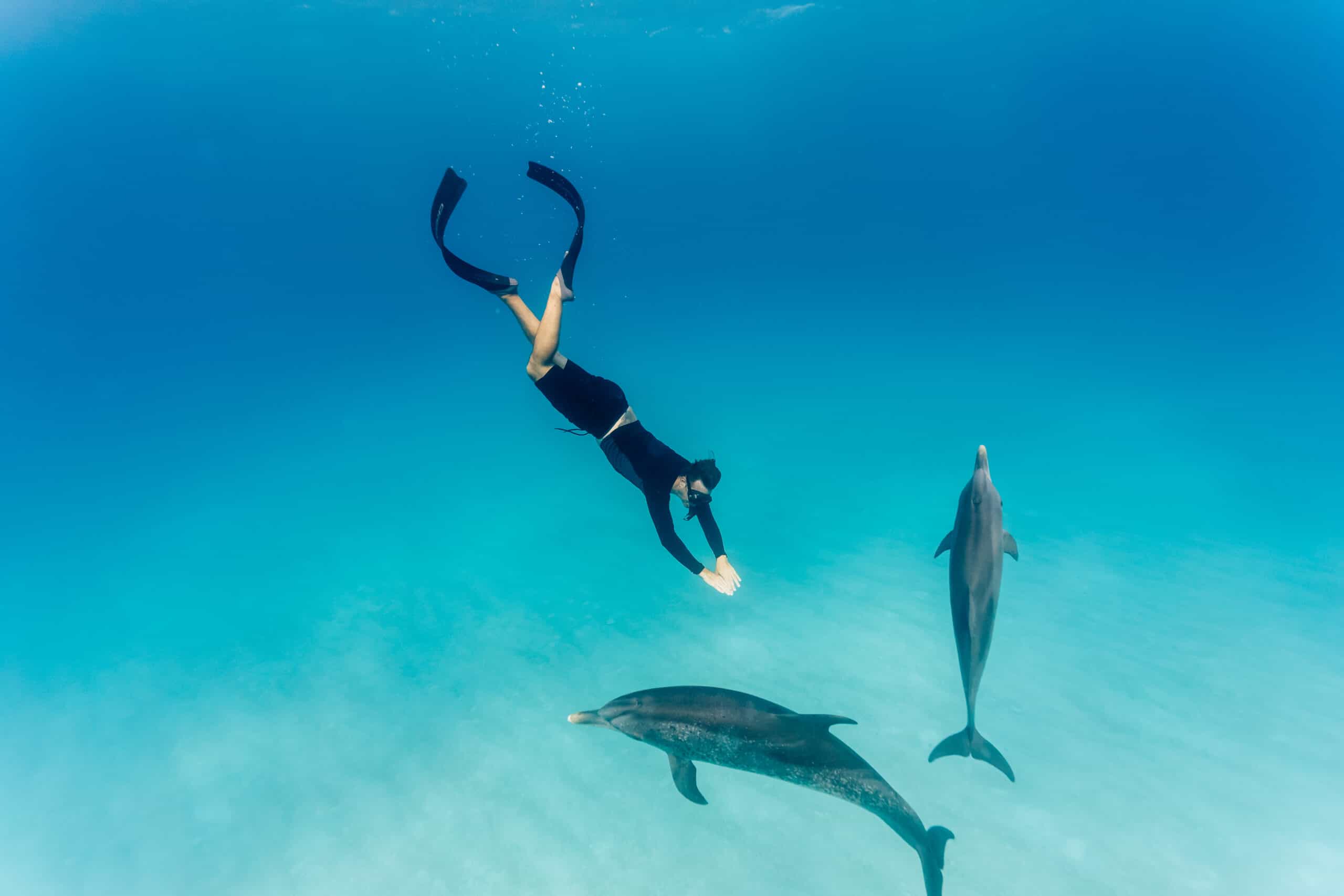 Do you love the beauty of The Bahamas but don't love the crowds of New Providence or Paradise Island? Then perhaps it's time to consider another of the Bahamas' 16 islands.
Bimini Bahamas is a breathtaking island known for its crystal-clear waters, white sandy beaches, and smaller island feel. With only a few resorts and accommodations, it's a different vacation vibe.
The Beautiful Bimini Bahamas: 8 Things To Do in This Less Crowded Gem
Where Is Dubai? Plus 17 Reasons It Draws Millions of Vacationers Every Year
Europeans have long been escaping rainy, dreary, and winter weather by holidaying in Dubai. Americans have recently caught on to this fabulous vacation destination, becoming the 4th largest group of international visitors. If you don't know much about it, you may be thinking, Where is Dubai, and what do 14 million people a year do on vacation there?
But when finding the answer to Where is Dubai, you also start to uncover the draw of the destination. As it is flanked by the Persian Gulf on its west and the enormous deserts and Hajar mountains in the east, Dubai has a more dramatic natural landscape than a typical desert city.
Where Is Dubai? Plus 17 Reasons It Draws Millions of Vacationers Every Year
A World of Wonders: A Local's List of Exciting Experiences in Abu Dhabi
Did you know Abu Dhabi means the Land of the Gazelle in Arabic? While the local legend says that this land was founded when a wandering tribe followed a young antelope to fresh water on an island, its name also alludes to what awaits visitors to United Arab Emirates' capital city.
A place named after an animal that is both fast and graceful, you'll see all the elegant, modern cosmopolitan elements of this high-rise city mixed with its ancient history and heritage. So that means you'll take your pick of stunning nature, beautiful beaches, high-end luxury, incredible wildlife, family-friendly adventures, world-class shopping, renowned golf courses, high-speed world-class sporting events, and cultural experiences.
A World of Wonders: A Local's List of Exciting Experiences in Abu Dhabi
This article was produced by Planner at Heart.