10 of the Best Things to Do in Chattanooga with Kids
Are you looking for that unicorn vacation spot? One that's got a lot to do for kids and adults is within one day's drive for most Americans and won't break the bank? Well, Chattanooga fits that bill and more! There are so many things to do in Chattanooga, so we've made a shortlist for you!
One of the most popular affordable vacation spots for families in the Southeast, it's been named one of the Best Destinations in the U.S and landed a spot on New York Times coveted Top 45 Places to Go in the World. While outdoor lovers have been coming here for decades, a recent urban revitalization has drawn a growing number of people to this city tucked between mountains along the stunning Tennessee River.
Chattanooga is not called the Scenic City for nothing. It is home to breathtaking nature with endless outdoor recreation options. From adventurous climbs at Sunset Park to horseback riding at Enterprise South Nature Park or exploring the city on a bicycle, views of the Southeast Tennessee mountains and the Tennessee river are everywhere. Chattanooga is also the only American city to have 1 gigabyte per second of Wi-Fi available to every address, so extending your vacation into a workcation is a breeze.
There are accommodations to meet a wide range of budgets: hip modern hostels, cabins, romantic bed and breakfasts, chain hotels, and even railroad sleeper cars.
10 Best Things to Do in Chattanooga with Kids
Chattanooga is a beautiful city in Southeast Tennessee, located along the Tennessee River and surrounded by the Appalachian Mountains. It offers a beautiful downtown area great for walking, kid-friendly museums to explore, and many fun, family-friendly outdoor adventures.
1. Rock City Gardens
Rock City Gardens is one of the best things to do in Chattanooga with kids. If you have only enough time to do one thing in Chattanooga, this is what I recommend doing.
Rock City is located atop Lookout Mountain. Enchanted Trail's walking Trail takes you through some of the most breathtaking gardens, scenery, caves, and observation points, including "See 7 States."
Top highlights for the family here include walking through Fat Man's Squeeze and walking on the thrilling swinging bridge. Lovers Leap is a stunning place for photo ops. Here you will find the most breathtaking views and a stunning waterfall.
The kids will especially love Fairyland Caverns and Mother Goose Village. This magical cave with blacklights, glowing displays, and music will make you feel like walking through a ride at Disney World. It even has displays of Snow White, Cinderella, and other characters from your favorite fairytales and nursery rhymes.
2. Lookout Mountain Incline Railway
For another fun family adventure on Lookout Mountain, head to Lookout Mountain Incline Railway. This unique trolley-style rail car takes you 1 mile straight up the mountain! In fact, it is the steepest passenger railway in the world!
This ride takes about 15 minutes to get to the top of Lookout Mountain. Once you get to the top, take in the stunning views and walk around the historical points. Once you get to the bottom station, you will find fun shops, restaurants, and an indoor climbing wall.
3. Ruby Falls
Ruby Falls is another fun family attraction located on Lookout Mountain. This waterfall is the tallest and deepest underground waterfall open to the public in the United States.
To get to Ruby Falls, you will walk through a 1-mile cave and see some amazing rock formations. Once you get to the 145-foot waterfall, you will be absolutely amazed! Advance reservations are required for Ruby Falls. Make sure to book several days in advance because tours sell out quickly!
Other family fun at Ruby Falls includes a 40-foot climbing tower and zip-lining through the breathtaking mountain scenery. Ruby Falls is definitely one of the top things to do in Chattanooga with kids.
4. Tennessee Aquarium and & IMAX Theatre
Tennessee Aquarium is a beautiful aquarium located in downtown Chattanooga. This aquarium is housed in two different buildings. Kids will especially love the stingray and shark touch station!
The River Journey building has freshwater exhibits, and The Ocean Journey building has exhibits with animals such as sharks and penguins. You will also find the butterfly garden with more than 1000 butterflies in the Ocean Journey building! It's fun to be in this enclosed environment with butterflies flying all around you.
The IMAX Theatre is part of the Chattanooga Aquarium, but you can do this with or without seeing the aquarium. They offer daily 3-D films about marine and wildlife from all over the world. These films are fun and educational and the perfect length for small kids who can't sit very long.
5. Creative Discovery Museum
If you are in Chattanooga with infants, toddlers, and young kids, the Creative Discovery Museum is a must. This children's museum offers educational and interactive fun for kids. There is so much to do. You could spend hours here.
The Tennessee RiverPlay is a large water table with loads of fun. The Corner Clinic gives your kids the opportunity to play doctor and patient. Dinosaur lovers will enjoy the Excavation Station, where they can dig in the sand and find buried dinosaur bones. They even have fun hands-on exhibits for the infant and toddler non-walkers.
These are not the only exhibits. There are many, many more! The Creative Discovery Museum also has a great observation deck with great views of the city of Chattanooga.
6. The Chattanooga Zoo at Warner Park
Chattanooga Zoo is one of the best things to do in Chattanooga with kids who love animals! It's a small zoo but has various animals, including giraffes, chimpanzees, and jaguars.
Your kids will love petting the goats at the petting zoo. They will also love the opportunity to feed the giraffes. Other fun for kids at the Chattanooga Zoo includes camel rides, a carousel, and a train ride. They also have a playground with slides and swings.
Sometimes walking around a zoo can get very hot, but most of the walking paths here at The Chattanooga Zoo are shaded.
7. Coolidge Park
Coolidge Park is a great place to take the kids when in Chattanooga. This 7-acre park is located along the beautiful Tennessee River and is a free activity!
There's a large green space perfect for sitting, relaxing, playing, and picnicking. The kids will love riding the restored hand-carved carousel here. There's also a fun, interactive splash fountain perfect for the kids to cool down on hot days.
While here at Coolidge Park, you must also walk across the Walnut Street Bridge. This pedestrian bridge offers beautiful views of the city and lots of great places for some family pictures.
8. Tennessee Valley Railroad Museum
Visiting the Tennessee Valley Railroad Museum is a fun family activity in Chattanooga, especially for train lovers.
Here at Tennessee Valley Railroad Museum, you can take a ride on a vintage short-line train. Their most popular train ride, "Missionary Ridge Local," is a 65-minute ride traveling to East Chattanooga and back.
They have other train rides throughout the year that kids would also love. A must-do for Thomas the Train lovers is "Day out with Thomas." In addition, they have the magical train ride "The North Pole Christmas Train during the holiday season."
9. Chattanooga Choo Choo
Chattanooga Choo Choo is another fun option for train lovers. Are you familiar with the Glenn Miller song, Chattanooga Choo Choo? If so, then this is a must-see. Chattanooga Choo Choo is a historical spot; it was the first railway station in the South. Its design is stunning, with a beautiful Beaux-Arts style.
Walk in, browse, shop, dine, take some pictures or spend the night here! Yes, it's also a hotel! They even offer train rooms you can stay in! This would make for a fun, unique place to stay in Chattanooga with kids.
If you happen to be here during the holiday season, come to see the beautiful displays of holiday lights and decor. They also offer ice skating and visits with Santa.
10. Raccoon Mountain Caverns
Raccoon Mountain Caverns is another fun family cave adventure in Chattanooga. They offer fun, educational, guided walking tours. You will learn about cave formations such as stalactites, stalagmites, and more on this tour. You might even see cave wildlife here, including bats and salamanders.
This is also a great place for gem panning. The kids will love this fun and educational activity and will even get to bring home some rocks!
Best Time to Visit Chattanooga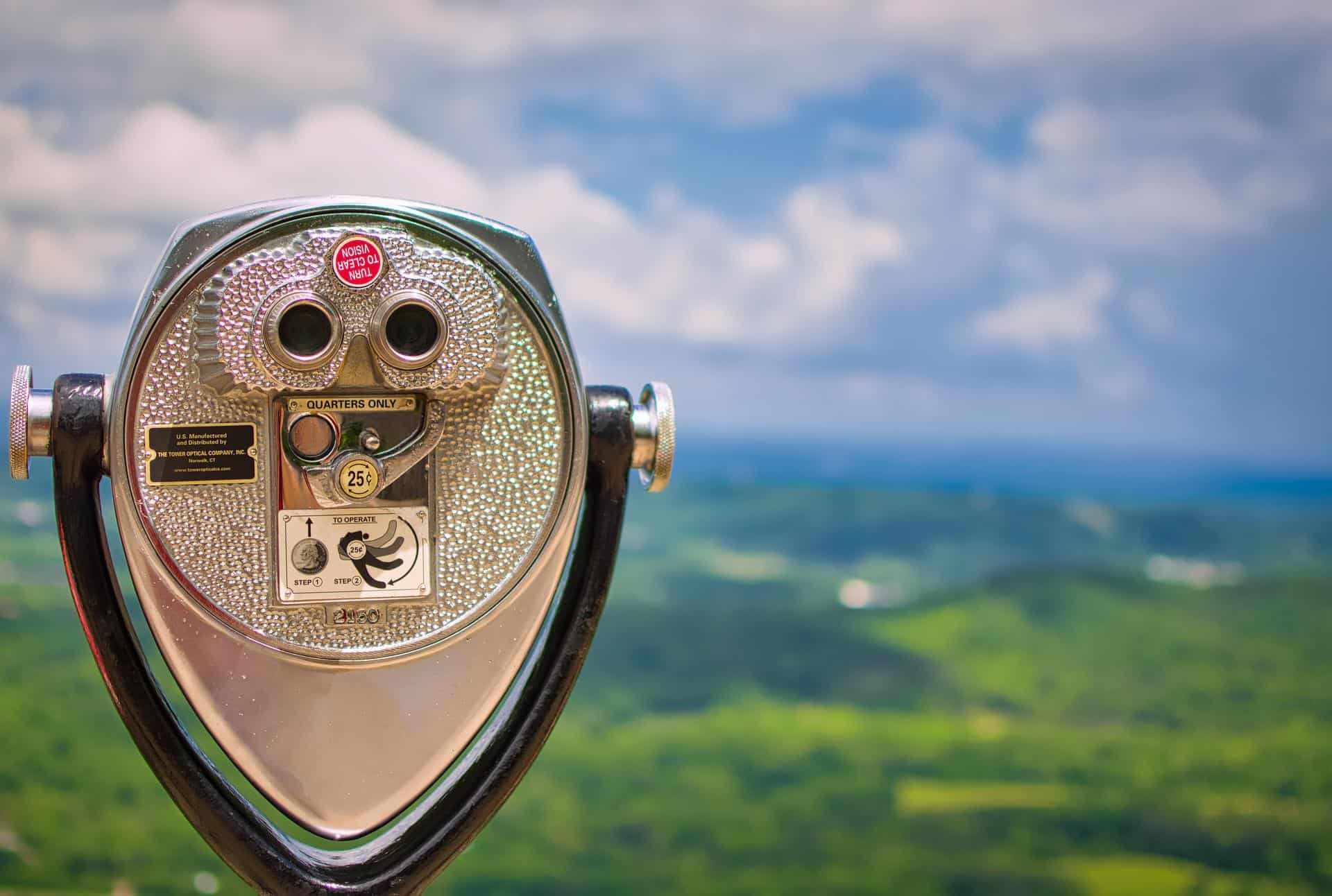 Chattanooga is great any time of the year and offers a little something special depending on the season. Spring and fall are the best times of the year to enjoy both the weather and fewer crowds. Chattanooga makes a great spring break destination for families to enjoy the mild temperatures and great outdoors.
Chattanooga is a great Christmas vacation destination with its special holiday events, Christmas train rides, and holiday lights!
Getting to Chattanooga
By Plane
Chattanooga, Tennessee, is located in Southeast Tennessee. If flying, you can fly directly into Chattanooga at Chattanooga Airport.
I recommend renting a car while in Chattanooga. Many of the attractions are spread out; some are downtown, and others are right outside the city, like Rock City Gardens.
By Car
Chattanooga makes a great getaway combined with a couple of other destinations in Tennessee or a great, quick overnight place to stop while on a road trip. It's an easy drive from most of the Southeast United States.
If driving to or from the Smoky Mountains with kids, Chattanooga makes a great stop along the way. Chattanooga is approximately 2 hours 51 minutes or 144 miles from the Gatlinburg entrance of the Great Smoky Mountains National Park.
You could also combine a family vacation in Nashville with a trip to Chattanooga. Nashville, Tennessee, is approximately 2 hours or 134 miles from Chattanooga.
Pick From Things to Do in Chattanooga with Kids
Chattanooga, Tennessee, is a beautiful city offering breathtaking scenic views, outdoor adventures, kid-friendly museums, and more. It makes for a perfect getaway or a quick road trip stop when traveling to other destinations in the Southeast.
Images Courtesy: Chattanooga Tourism Bureau.