Don't Understand RCI? A Veteran Timeshare Owner Answers 34 FAQ's
If you're looking for more information on RCI, you've come to the right place. As a happy timeshare owner of 17 years and long time RCI user, I believe that an RCI membership is one of the key ingredients to making the most out of your timeshare ownership. 
It's Answers to The Most Frequently Asked Questions
This article will candidly answer the most commonly asked questions about RCI  in timeshare owners' groups and that people ask me via email. It's real talk on what RCI is, how it works, and how to make the most of it to score those dream vacations around the world.
Is wrapping your brain around RCI and an RCI Membership complicated? Yes! Is it worth it? Absolutely, 100% yes! 
1. What is RCI?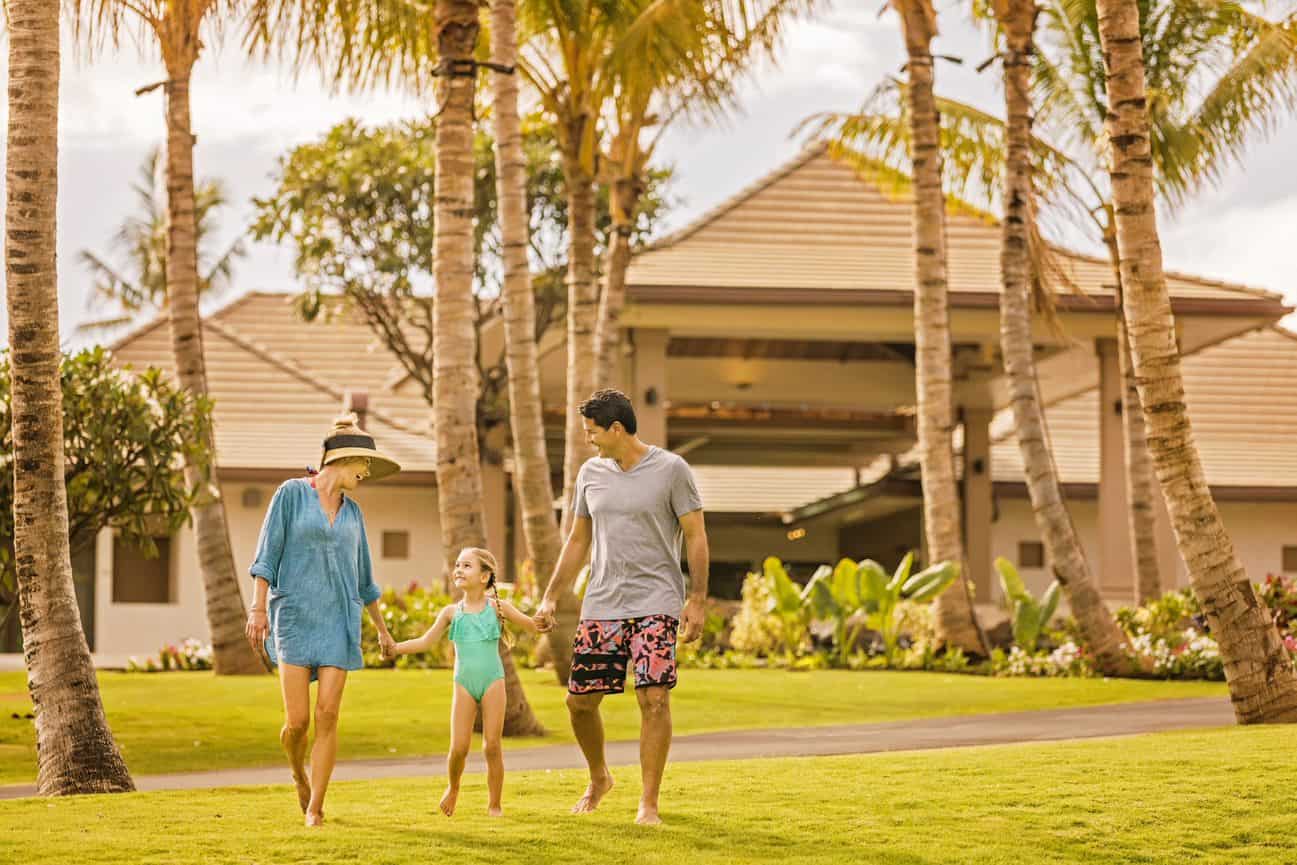 RCI (Resorts Condominiums International) is the largest timeshare exchange company in the world. It is owned by Wyndham Destinations, part of the Travel & Leisure conglomerate of vacation brands and companies.
Their full name is a nod to the fact that timeshares bring the best of condos and resorts together. It's like an Airbnb apartment rental inside a resort.  
2. What Does RCI Do?
If you're brand new to the concept of timeshare exchange companies, they essentially facilitate resort trades for timeshare owners but at a large scale. RCI makes these trades happen for their 3 million+ members. 
This middleman, if you will, allows me to take a week at my Catskills New York timeshare and swap it for a week's vacation at 4,200 resorts in their network across the United States and 110 countries. Through RCI we've exchanged our week to Barbados, Orlando, St. Maarten, Hawaii and Mexico to name a few!
3. Who Can Get An RCI Membership?
So many people ask if you can get an RCI membership without owning a timeshare. And the answer is no. As part of the sign-up process, you'll be asked to provide the name of the resort you own a timeshare with or the vacation club you're a member of. Before your account is set up, your home resort will confirm your ownership. 
Also, not all timeshare ownerships qualify for an RCI membership. There is a bit of church and state in the timeshare industry, and a basic understanding of it is critical if you have certain exchanges in mind. 
So if you're hoping to use RCI to trade into the beloved Marriot Maui Ocean Club, that's not possible. You see, Marriott International owns the second largest timeshare exchange company in the world Interval International. So Marriott Timeshares will never be found in RCI, as those owners aren't eligible for an RCI membership.
4. Can You Have Both RCI and Interval International Memberships?
While some timeshare resorts have dual affiliations, many timeshare resorts only let you deposit your timeshare into one or the other. Our Vail Resorts timeshare is only affiliated with RCI, for example. While having two does give more choice, each of the two largest timeshare exchange company offers thousands of resort options around the globe. 
5. What RCI Membership Types Are There?
When talking to your home resort about your timeshare exchange company affiliation, ask them if you'd be an RCI Weeks Member or an RCI Points member. While these two RCI Memberships are similar, some differences exist, and some owners are only eligible for one type of membership. For example, we are RCI Weeks members and didn't have a choice in the matter. 
6. How are RCI Points and RCI Weeks Programs Different?
RCI was a straight-up week or week exchange back in the day. Meaning I would give up a week and get a week at another resort. But people who had a week at premium resorts or during peak travel didn't feel that it was a fair system. Conversely, people who had a "cheaper to own" week were able to score weeks at upscale resorts. They were able to "trade up," so to say. If this type of system interests you, Interval International still operates this way. 
RCI's exchange approach changed when they assigned number values to everyone's weeks based on how in-demand your resort week is, how big your unit is, and how far in advance you deposit your week into the system. 
These "points" are the currency within the RCI system that you can use to secure reservations at resorts.  And what that currency looks very different based on if you're in the RCI Weeks or RCI Points program. 
7. What Is The RCI Weeks Trading Currency?
When you deposit a week into the RCI Weeks program, your get Trading Power Units, which you'll see people call TPUs. It will be a number under 60. For example, our 2 bedroom ski-in/ski-out condo receives 23 TPUs when I deposit it at least 9 months out from the check-in date. Some smaller units or non-peak travel time weeks will get fewer TPUs.
If you want to stay in a super premium resort, you'll need to combine weeks, like we did when we booked into the Hilton Hawaiian Village in Waikiki. 
However, RCI has "sales" where they decrease the amount of TPUs needed, and you can secure reservations for less points, allowing you to stretch your one week of vacation into many. 
8. What Is The RCI Points Trading Currency?
The same concepts apply, but if you're an RCI points member, the trading currency you will receive is called points, and the number is significantly larger, like 12,000 or 45,000 points or more. You can easily see how this is confusing as the numbers are so different from each other, but alas, this is the way it is. 
9. How do RCI Weeks and RCI Points Programs Differ?
There are reports in the owner's groups that a small handful of resorts only seem to be available for points owners to trade into. As weeks owners, I don't feel deprived and haven't been bummed out by the resorts available to me in my RCI Membership.
Secondly, while there is a handful of 3, 4, or 5-night stays in the RCI Weeks program, there are significantly more short stays available for exchange in the RCI Points program. If you are the type of traveler who mostly makes long weekend trips, then this is the RCI membership program ideal for you. 
10. How Much is an RCI Membership?
A one-year RCI Membership is $109, and multi-year membership discounts range from 10 to 30% depending on how many years you purchase upfront. Many people start with a one-year membership, but I recommend buying a two-year one if your budget allows. 
11. Should You Get a Multi-Year Membership?
You see, timeshare traveling favors those who plan in advance. And especially if you can only travel during peak times such as Spring Break, Summer Break, and December break, you'll need to plan those trips one year or more in advance.
So when giving an RCI Membership your first turn, spend a little more money so that you can secure the type of vacation exchanges you want and get the whole experience of trading vacations with RCI. 
12. What are the Benefits of an RCI Membership?
So there are a lot of benefits that RCI lists on their website outside of vacation exchange. RCI is a business, and they are trying to upsell their 3.8 million members on other travel products by offering discounts on travel-related services like rental cars, cruises, etc. 
13. Does RCI Offer the Best Price on Other Travel Products?
Those offers 99% of the time aren't the best price. So like all purchases in life, make sure you price compare. You'll see members regularly ask questions about all-inclusive fees, car rental, and cruise reservations, and it is almost unanimous that Costco's car rental prices can't be beaten; a travel agent or the cruise's website directly is the best place to book, and hotel prices should be researched thoroughly on an aggregator site like Kayak.com. 
Have there been some reports of unbeatable deals? Yes, but they are definitely the exception and not the rule.
14. Is it Worth it to Upgrade your RCI Membership to Platinum?
This is one of the most commonly asked questions in RCI Membership groups. And the answer given by veteran timeshare owners and travelers is that it depends. It depends on how much you use RCI and what type of traveler you are. 
But if you want to secure exchanges to the best resorts in the RCI system, then it's well worth the extra cost. Remember you're competing with the other 3 million members for the same pool of resorts and room deposits.
I think it is well worth the cost if you can swing the extra $124 a year. For example, if you use it to restore the full deposit power of a late deposit only once, you've practically covered the cost by using one benefit by "buying" yourself more points for a whole other week's vacation. 
15. What are the RCI Platinum Benefits?
10% Discount on Extra Vacations and Last Call Bookings
10% savings on Combined Deposit Fee
25% off Guest Certificates
Unlimited Free Ongoing Searches
24-hour Exchange Holds To Secure a Room and think about it
Access to Exchanges and Extra Vacations before "base" members
Customer Service Line just for Platinum Members
Unit upgrades when available
Deposit your week 181 and 270 days and receive the full value as if you deposited it at the 9-month mark. 
16. What Resorts Are in the RCI Network?
Well, it's pretty hard to summarize RCI's network of 4,300 resorts across the world. From Gold Crown resorts ( their highest distinction) to large global chains like Hilton, Wyndham, regional brands like Worldmark and Divi, to independently owned and beloved resorts like the one we just stayed at in St. Maarten, Belaire. All of their units are 2 bedroom condos suites and every single one is ocean front. 
 There are a very small percentage of the resorts in the RCI system are older, run-down, and not well maintained. That's why it is crucial to research the resort on TripAdvisor before you book. No system is perfect, and you must take 5 minutes to do your own due diligence. 
17. Where are RCI Affiliated Resorts Located?
For the past decades, timeshares were built outside of cities. Historically people lived in cities and wanted to "escape" them on vacation, so timeshare resorts were built in the mountains and at the beach.  On a global basis, there are actually very few timeshares in cities. While that is starting to change the total number of timeshares in European cities is low vs. outside of cities, for example. 
And since there aren't that many of them, they are very much in demand. Those timeshare owners probably use it themselves or rent it out for top dollar. There are starting to be more timeshares in cities such as Atlanta, Nashville, Charleston, New Orleans, New York City but most timeshares are still in the mountains or on beaches. 
To see the full list of RCI affiliated resort, access their RCI resort directory in the Dream tab of RCI.com
18. What is the General Concept of How RCI Works?
So, say you're looking to exchange a week at your resort for a timeshare family vacation in Hawaii. For one to be in RCI's system for you to reserve, another owner would have to decide not to use their Hawaii timeshare, not let family/friends use it, not rent it out, and put their week specifically into RCI ( vs. another timeshare exchange company).  
That being said, the supply and demand dynamics can also aid in your planning! For example, towns with tons of timeshare resorts like Las Vegas, Myrtle Beach, Orlando, the Smoky Mountains National Park, and Branson are regularly available in the system. 
19. Can I Use My RCI Membership to Book Vacations for Friends and Family?
Yes, you can! If you will not be traveling along with them and want to send them on a timeshare vacation, you can book a reservation with your RCI membership and then add their name to it once you purchase a Guest Certificate for $109. 
If you want to treat a family member or perhaps send someone on a memorable getaway like a birthday trip or even a honeymoon, that is possible with an RCI membership. 
20. Can I Sell My RCI Exchanges to People?
No, you can not sell your exchanges to people. You can rent your owned week out, but not your RCI exchanges. It is against the Terms and Conditions that you agreed to when signing up for your RCI membership. If RCI catches you selling trades, they will cancel the reservation and potentially cancel your RCI membership. 
If someone has called you to rent out your weeks, it is a scam.
21. What's an Ongoing Search, and Should I Get One?
Yes. The answer is yes! If you had a choice between getting the best resorts in RCI or the leftovers, which would you choose?
RCI explains an Ongoing Search as: "When you start an Ongoing Search, you get prioritized access to member deposited inventory, giving you a better chance of finding the vacation you want."  
22. Why Is Having an Ongoing Search So Important?
So imagine 50 Hawaii July Weeks are deposited in RCI  a year. But 100 people are looking for weeks at these RCI Resorts. The people who are offered these first are people in the Ongoing Search line. If you are in the back of the line or haven't put yourself in the line at all, you're not going to get this RCI exchange. You will get the Hawaii resorts that everyone else passed on. 
This is how I secured two of the best resorts in Waikiki during prime August vacation season. By putting my name on the request list 18 months in advance.
You may start to get a sense why, when you search for certain RCI resorts in the inventory, it's not there. Some of the most in-demand RCI properties are taken by members' ongoing searches and therefore aren't ever put in search inventory for others to see and reserve that way.  
23. Can Any RCI Member Start An Ongoing Search?
You don't need to be an RCI Platinum Member to make an ongoing search request; you just have to pay your exchange fee upfront. If you don't get your request, the fee will be returned.   
24. How Does Exchanging to All-Inclusive Resorts Work with RCI?
When exchanging into an All-inclusive resort with your RCI Membership, you'll have to use some trading currency, pay the exchange fee, and pay the per person all-inclusive fees directly to the resort. Those extra costs can be found in the Fees tab when looking at all-inclusive resorts in the RCI system. 
While there have been some owners' reports of snagging deals, once you add up all these costs, it's most likely going to be more cost-effective to book an all-inclusive resort directly from the hotel, at Costco Travel, or with a travel agent. 
25. What's the Difference Between RCI Extra Vacation Getaways and RCI Last Call?
These are two programs included with an RCI membership that doesn't require you to use any of your trading power points. These are cash-only options for booking resorts. What differentiates them from each other is the price and included resorts. 
The RCI Last Program offers week-long stays at RCI properties 45 days out. Based on the size of the unit, the prices range from $269 to $319. This is a great place to score epic vacation deals, but don't expect to get the most in-demand destinations (Key West) or 3-bedroom units.
You will find rooms at huge resorts, like Vacation Village Parkway in Orlando or Massanutten Resort neighboring Shenandoah National Park, which has thousands of rooms. Or you'll discover shoulder-season or off-season locations like the mountains in the summer. If you're open to the type of vacation you're willing to take, it is a great way to secure extra weeks of vacation for very little money. 
The RCI Extra Vacation Getaways are similar, but you can book them much further out and will include some resorts that you won't find in the last-minute deals.  However, you'll have to pay more to book something further in advance. Make sure you price compare paying the cash RCI price vs. a timeshare rental on Koala, Redweek or TUG, or other travel booking sites like Hotels.com
26. What's the Best Timeshare to Buy for the Sole Purpose of RCI Exchanges?
You can save 75 to 99% of the purchase price by buying in the resale market. Timeshare Users Group (TUG) hits it right on the head when they say, "Why would anyone buy from a resort if they could get the exact same "used condo" week, at the exact same resort property, for pennies on the dollar from an existing owner?"
While there are perks offered by the resorts for direct-purchased contracts, if you're not interested in those specific perks, than the large difference in price wouldn't be worth it for you.
There are folklores out there on the best timeshare purchase for value, but I've never seen a comparative analysis done just for RCI. One legend is that Grandview, a Vacation Village Resort in Las Vegas, is THE timeshare that gives you the most value for the money. So I did an analysis myself and answered once and for all, Is the Grandview Resort the Granddaddy of Timeshare Value or is it Massanutten Resort?
27. How Does an RCI Membership Help Timeshare Owners with Last-Minute Change of Plans
Pandemic traveling showed us that having flexibility and backup plans are critical when planning vacations. Well, what's the equivalent of that for timeshare owners? I believe that an exchange company membership is a form of travel insurance for timeshare owners to protect the money they'd pre-paid for their yearly vacations. Why?
Because RCI allows you to deposit your week as late as the day before your check-in date and still receive a portion of your trading power currency. Deposits 15 days or more before check-in qualify for their Deposit Restore program. For a $69 fee, you get 100% of the trading power for your week as if you deposited it nine+ months ago.
28. What is the RCI Charter Program?
This was a question I recently got from a reader and it stumped me! So I went right to source and asked an RCI rep on their chat feature– my favorite way to interact RCI! It turns out this is the name of the new Cruise Booking program with RCI.
RCI explained it as "That is a new cruise option for members to use Trading Power or points towards. Members may now use 7 Trading Power or 20,000 Points towards an Exchange for a Cruise on select cruise lines (Norwegian Cruise Lines and Princess Cruises) and get up to $1200 in additional RCI savings when booking a cruise!
29. Should I Use My Timeshare to Book a Cruise with RCI?
The answer is no! Why? Because you'll use your trading power and you'll pay the same or even more money than booking the cruise the "usual" way. That's right, if you price compare the RCI prices with the cruise lines direct, Costco, a travel agent or other booking sites you'll find that you're not saving any money by using your RCI membership points to book a cruise this way.
The cruise booking company is actually a separate entity from RCI and there has been reports of people being caught up in red tape.
30. Can I Only Access Certain RCI Resorts Because of My Ownership?
Another recent question in my email was does owning at a certain resort mean you have wider access to the best resorts in RCI? So this question in part is because this is how Interval International works, but RCI does not work like this. 
With an RCI Membership, you see all the same resorts whether you own the most expensive timeshare or the least expensive one. If you have the TPUs or points, you can book that exchange no matter what you own.
With Interval, if you own a lower-tiered timeshare, you won't see the most high-end exchanges, like Disney Vacation Club resorts for example. And if you own a top tier timeshare, you won't see the value exchanges either. If you want to book things outside of this standard "mold" you have to call into the II hotline.
31. Does RCI Have Resort Tiers?
There are three, and only three, tiers of resorts. If a salesperson is telling you that there is a list of RCI Platinum resorts (like a recent reader told me), they are wrong.
According to RCI's website, there are:
RCI Gold Crown Resorts – The highest of the three RCI Award Designations, these resorts regularly met or exceeded standards in unit housekeeping and maintenance, hospitality, and an evaluation of resort facilities, amenities and services.
RCI Silver Crown Resort – Resorts that have achieved excellence in these areas
RCI Hospitality Level:  Resorts consistently high ratings in the check-in/check-out and hospitality categories
32. What's the RCI Registry Collection?
What seems to be not spoken about much anymore is a collection of resorts that RCI branded at one time or another The Registry Collection. According to an RCI chat representative this program "is a credits based exchange program for luxury fractional residences. Participation in this program requires ownership at a Registry Collection affiliated residence." This includes the Four Seasons timeshare vacation ownership and the penthouse units at The Hilton Hawaiian Village in Waikiki.
33. Can I Use RCI Points to Buy a Plane Ticket?
This question recently popped up in one of the RCI Members Facebook groups I am in. Based on the responses, it seems  like this is a common question especially among long-time members.  This is something that you used to be able to do with your deposited weeks.
But, this is not something that you can do anymore! 
34. Do They Still Make the Physical Book of All the RCI Resorts?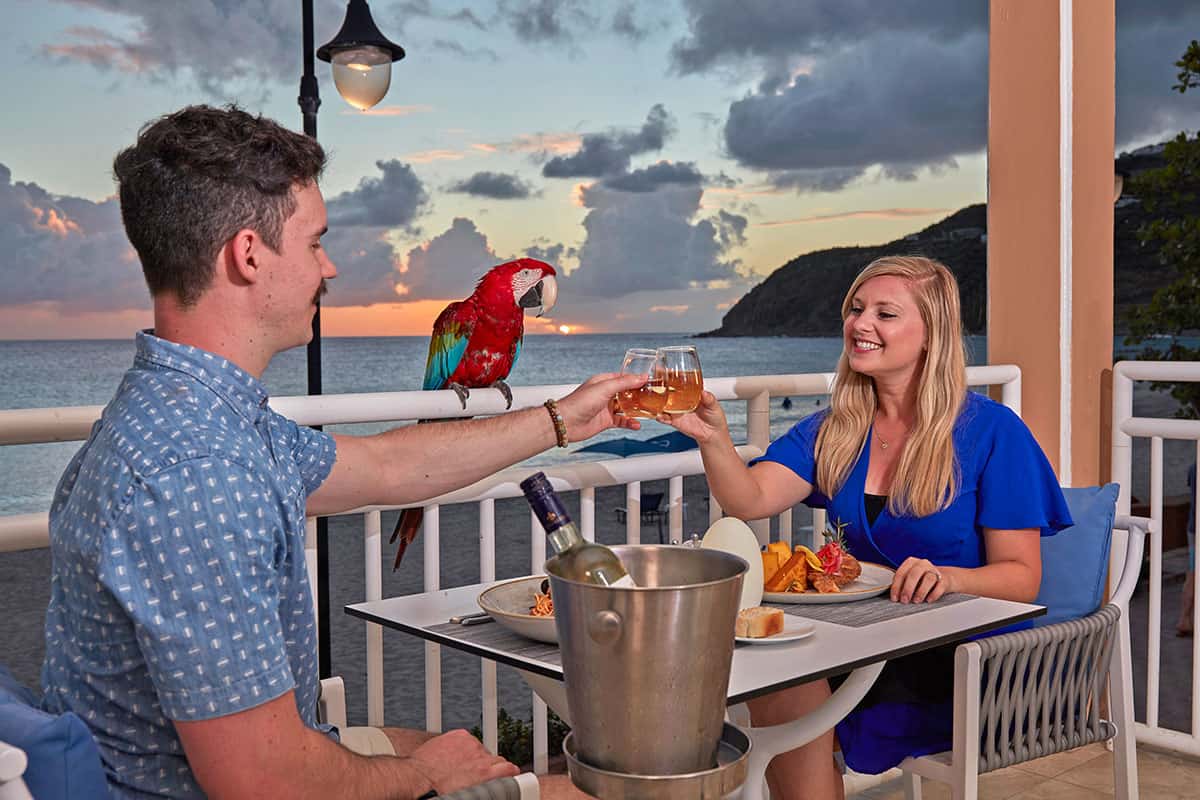 Yes! If you'd like one, you need to request it. My preferred method of communication with RCI is the chat feature as the wait times are short, and you can always save a copy of your conversation on your computer afterwards.
I tested this out, and yes you can request a book be mailed to you by chatting with an RCI representative.
Dave Ramsey's Terrible Timeshare Advice Sparks $150 Million Lawsuit from Disgruntled Listeners
For years, Dave Ramsey touted, endorsed, and advertised Timeshare Exit Team's services as a trusted company that his followers could turn to when they no longer wanted their vacation ownership. These listeners didn't know that he was being paid approximately $30 million to recommend this company's services.
Dave Ramsey's Terrible Timeshare Advice Sparks $150 Million Lawsuit from Disgruntled Listeners
Here's How I Hack My Timeshare and Make The Most of It
You've joined the timeshare or vacation ownership club, now it's time to take advantage of all the perks and vacation deals that come with it. Here's all the ways you stretch your ownership and dollar to travel the world.
Here's How I Hack My Timeshare
An Owner's Guide To Successful Timeshare Rentals:  6 Options with Their Pros and Cons
Are you not using your timeshare? Or perhaps you'd like to rent it out and use the money to cover your annual maintenance fees? If you haven't looked into timeshare rentals before, today's options can seem overwhelming. Add into the mix uncertainty around which sites to trust and how to protect yourself, and you might be thinking about staying away from timeshare rentals altogether!
But what if I told you that timeshare rentals are a $2 billion+ annual business in the United States alone? With 92% of timeshare resorts offering some type of rental program, most timeshare owners today have options to generate real money to cover their timeshare bills.
An Owner's Guide To Successful Timeshare Rentals: 6 Options with Their Pros and Cons
Beware of These 5 Timeshare Scams Actively Targeting Owners in 2023
One of the most prevalent  timeshare scams is unexpected calls from a company claiming to have a legitimate buyer ( or renter) for your timeshare. This person might say they have a person waiting but need funds upfront. One newer scam are companies calling to rent our your unused RCI weeks for thousands of dollars each. 
The catch? All require you to pay large amounts of money upfront. Seems suspect? That's because it is. Learn about the five most common scams targeting timeshare owners in 2023. 
Beware of These 5 Timeshare Scams Actively Targeting Owners in 2023
An Owner Explains How to Sell a Timeshare Without Getting Scammed: 5 Proven DIY Ways
Approximately 850,000 people are looking to get rid of their timeshare, especially as yearly maintenance bills come due in January. While 7 out of 8 U.S. timeshares owners are satisfied, half of American households are having trouble paying their bills. In a world of tough choices, a timeshare invoice is probably placed at the bottom of a stack of bills.
As a fellow timeshare owner, I know how complicated it can be to find reliable information on how to sell a timeshare legally with your credit score in tack. I'm guessing that your social media feed is also filled with advertisements from various timeshare termination teams and timeshare attorneys.
An Owner Explains How to Sell a Timeshare Without Getting Scammed: 5 Proven DIY Ways
This article was produced by Planner at Heart.