Don't Miss All The Sites by Flying Into Key West – Take This Road Trip From Miami Instead
Imagine it: 113 miles of roadway with 42 bridges that leapfrog you across aquamarine water with the Atlantic Ocean on one side and the Florida Bay and the Gulf of Mexico on the other. Your car window showcases endless breathtaking views of the open sea and sky. It's not just a dream; it's a reality. It is the Florida Keys Overseas Highway, the southernmost leg of U.S. Highway 1 and a modern wonder. 
This Iconic Road Was Once a Railroad
The road follows a trail originally blazed in 1912 when railroad baron Henry Flagler completed the extension of his Florida East Coast Railroad from Miami to Key West. The railway ceased operation after severe damage to its infrastructure in 1935.
The highway's foundation, completed in 1938, incorporated some of the original railway spans, the coral bedrock of individual keys, and specially constructed columns.
'Highway That Goes to Sea' is an Unforgettable Driving Adventure
Today, drivers can leave Miami and travel the entire length of the Overseas Highway in less than four hours. Travelers should, however, plan for additional time to experience the natural beauty of the ever-changing land and sea bordering the roadway. Here are recommended things to see and do from travelers who have done the Miami to Key West drive. 
But First, Why Do a Miami to Key West Drive?
Another bonus to doing the Miami to Key West drive is that flights are significantly cheaper into Miami International Airport, and frequent flyer award trips are easier to find than Key West's small airport. So while some people may choose to drive to Key West to save money, you miss so much by flying directly into Key West. 
"The Miami to Key West drive is much more fun than flying into the island! The reason is simple: the drive through the Florida Keys is one of the most beautiful and scenic road trips there are," says Cami from Travel Cami.
The Miami to Key West Drive: 12 Stops
"During the 166-mile trip, you will get to drive across the iconic Seven Mile Bridge and get the chance to experience all these fun stops along the way. If you flew directly into Key West, you'd miss the chance to see all these amazing places."
"Even though flying direct into Key West might be more convenient, doing the Miami to Key West drive shouldn't be missed. It's a unique road trip with all the bridges; It's a Florida road trip that's very much about the journey. It can be slow going, but just back and enjoy the views," says Kylie from Between England and Iowa.
1. Coral Castle in Homestead, Florida
Coral Castle is a great backup plan if you're looking for a last-minute add-on during your Key West road trip return drive. Located 40 minutes from Miami Airport, if you have a little extra time before your return flight home, check it out. Coral Castle is a unique local destination right off Route 1 and 5 blocks from the turnpike exit ramp.
"Edward Leedskalnin carved over 1,100 tons of coral rock by hand into various tables, benches, walls, a sundial, and more. Edward created this site as a monument to his true love, Agnes, who canceled their wedding the day before they were to be married. Opened to the public in 1920, admission is now $18 and includes a guided tour," says Tiffany from Pennies, Places, and Paws. 
2. The Fish House in Key Largo
Whether it's time to eat on your Miami to Key West drive or you're going to spend a good part of your day at nearby John Pennekamp State Park, put the highly rated yet casual Fish House on your list. 
"The Fish House has incredible seafood dishes, including a local favorite: conch chowder! This tomato-based soup tastes delicious and is the perfect appetizer before digging into heartier dishes. For lunch or dinner, dine on fresh local seafood, including mahi-mahi, yellowtail snapper, crab, shrimp, scallops, and so much more," says McKenna of One More Step Travels. "
3. John Pennekamp Coral Reef State Park in Key Largo
John Pennekamp Coral Reef State Park is approximately 60 miles south of Miami. It was established in 1963 to preserve the only living coral reef in the continental United States, becoming the very first underwater park in the country. There are a lot of amazing places to stop during your Miami to Key West drive, but if you're a diver, this is a must-do!
"If seeing or diving to a coral reef is on your bucket list, you do that in the continental United States. While Australia and Belize have the two biggest coral reefs in the world, there's one in the United States not too far off the mainland in Key Largo," says Sanjana at The Female Professional.
This State Park Offers So Much
"Visitors can enjoy various water activities such as boating, paddling, fishing, snorkeling, swimming, and scuba diving. You can also book a glass boat tour to experience the park's coral reef system, says Rachel & Dana of Traveling Found Love. "The most popular feature, "Christ of the Deep," an underwater Jesus statue, is located at the Key Largo Dry Rock reef.
"John Pennekamp Coral Reef State Park is one of many great places to stop during a Miami to Key West drive.  Mangrove swamps, vivid coral reefs, and various marine life surrouark. You can kayak around the park, go snorkeling, and more. But, I agree the best thing for divers is seeing the infamous Christ of the Abyss statue," says Disha from Disha Discovers.   
4. Parasailing in Key Largo
"Key Largo, the first island in the Florida Keys, is known for its adventure sports. It is an amazing experience to fly like a bird with scintillating views of blue waters," says Neha from Travel Melodies. 
"Key Largo Parasail is a great adventure company located at Mile marker 104. There is an option to go on a tandem ride or even a triple ride attached to a parachute. The motorboat takes you into the middle of the water, and there you go like a bird." 
5. Robbie's Marina in Islamorada
"Robbie's Marina in Islamorada has been voted one of the top places to visit on a Key West road trip. It's a restaurant, bar, shopping area, excursion center, and offers activities for the entire family," says Nicole from The Abroad Blog.
"The most well-known activity at Robbie's is feeding the tarpons. Tarpons are giant, prehistoric Atlantic fish that are found throughout the Keys. Most people enjoy feeding them at Robbie's, but if you're feeling really adventurous, you can also snorkel with them here!"
"Aside from snorkeling, Robbie's also offers fishing excursions, parasailing, and sunset cruises. Lastly, load up on souvenirs before resuming your Miami to Key West drive."
6. Curry Hammock State Park in Marathon
Curry Hammock State Park is located about halfway through the Miami to Key West drive, deemed "uninhabited, untouched and unrivaled." Yet, this 1,000-acre park is a tranquil place to get up close and personal with this protected land's inhabitants. 
"One of the best places to kayak in the Florida Keys is Curry Hammock, State Park. The mangrove tunnels and quiet bays are perfect for seeing wildlife and having a unique experience on the water," said Rob from 2 Travel Dads.  
7. Porky's Bayside BBQ in Marathon
"When doing the Miami to Key West drive, you must stop at Porky's Bayside BBQ to try their scrumptious Fried Key Lime Pie," says Jenessa from Destination Daydreamer. "Porky's is a casual and fun BBQ restaurant located at mile marker 47.5 with funky decor and open-air seating. 
"The restaurant sits right on Porky's Marina and serves BBQ smoked daily, fresh seafood, and one of the most unique Key Lime Pies you'll find in the Florida Keys. So even if you've just eaten, make sure you swing by Porky's to try their Fried Key Lime Pie for dessert-it's one of the best things to do in the Keys!" 
8. Bahia Honda State Park in Big Pine Key
I've learned from a friend whose family had a beach house in The Florida Keys that while Key West is amazing, the resorts don't have the best beaches. If you want to get your beach fix, stop and enjoy the award-winning beaches at Bahia Honda State Park during your Miami to Key West drive.
A New Use for Historic Train Tracks
Henry Flagler's 1900s railroad to Key West turned the remote island of Bahia Honda Key into a tropical destination within reach for people. Unfortunately, the elevated train tracks were damaged in a hurricane, and now the easternmost section is a walking bridge for visitors.
Bahia Honda State Park covers 500 acres and is an offshore island and family-friendly spot for snorkeling and beachcombing. It has conveniences like a snack bar, kayak rentals, and snorkeling tours to the Looe Key National Marine Sanctuary.
9. National Key Deer Refuge Center in Big Pine Key
If doing the Miami to Key West Drive with kids, this sounds like one of the best stops. My kids love animals, and seeing these miniature deer in Key West sounds like a once-in-a-lifetime opportunity.
"One of the unique things to do in the Florida Keys is seeing Key Deer, the smallest deer in North America," said Charles from McCool Travel.  "Learn about them at the National Key Deer Refuge Nature Center on Big Pine Key (MM 30.5)."
"From there, drive on Key Deer Blvd about three miles to two wilderness areas—Blue Hole and Fred C. Manilo Wildlife Trail. If you have not seen any dog-sized deer, drive onto No Name Key, which is much less crowded than Big Pine Key and offers a better chance of seeing key deer."
10. Ernest Hemingway House in Key West
"Located on Whitehead Street in Old Town Key West across from the Key West Lighthouse, a visit to the Ernest Hemingway House is one of Key West's top things to do," said Lori of Travlin Mad.
"Many of his works and collected objects from the ten years he lived and wrote here in the 1930s are on full display. But they aren't the only remaining artifacts of the home — look for the polydactyl (6-toed) cats — as many as 40-50 remain on the property, who descended from Hemingway's cat, Snow White."
11. Fort Zachary Taylor State Park in Key West
"At mile zero from Miami to Key West is the US's most southernmost state park and beach, Fort Zachary Taylor in Key West Florida. This 54-acre park is a must-see swim stop."
"The spectacular white-sand beach with its lapping turquoise waves is perfect for swimming, snorkeling, paddling, and picnicking," says Emma from Journey Of A Nomadic Family. 
An Affordable Activity
"Combining US history with a beautiful nature spot, the beach is open 8-5 all year round and costs $4 to enter with a car. The red-brick site predates the Civil War and houses the largest cache of armament in the world. "
If you snorkel here, you can expect to see rich tropical marine life such as parrotfish, yellowtail snapper, lobster, and corals. Then, once you've dried off, walk around the wooded nature trails to discover more." 
12. Dry Tortugas National Park in Key West
"Nestled about 70 miles from Florida's Key West coastline, Dry Tortugas National Park consists of a series of tiny islands perfect for a day trip. " Most people visiting Dry Tortugas enjoy a day trip from Key West into the park on the Yankee Freedom III ferry," said Ellie from Ellie's Travel Tips.
"This beautiful natural attraction is one of the top National Parks in the United States and is frequently visited by history-buffs, snorkelers, and fishermen alike. You can happily stroll the beautiful historic fort, snorkel the surrounding reef, and enjoy excellent fishing conditions."
Bye Bye National Park Crowds
"Its remote location makes it one of the least visited national parks in the US. Take a seaplane or a private charter from Key West if you get seasick. It can be done as a day trip, or camping is allowed on one of the islands."
While there, tour historic Fort Jefferson, the massive brick fortification that was never finished because it was too heavy for the sandy island," says Kris from Nomad by Trade.
17 Fun Things To Do in Key West Besides Margaritaville
If you're looking for a vacation spot that has something for everyone, look no further than Key West, Florida. This beautiful island is located in the Florida Keys and offers plenty of activities to keep you busy.
There are many things to do in Key West, from sunbathing on the beach to exploring the local nightlife. 
17 Fun Things To Do in Key West Besides Margaritaville
Here's Some of the Best Hotels in Key West To Consider
Key West is known for its water front communities, vibrant nightlife, rich history, delicious seafood, and unique island culture. The best hotels in Key West offer glamour, luxury, and the ultimate in relaxation. 
Key West is a popular destination for tourists worldwide, who come to enjoy its warm weather, laid-back atmosphere, and endless outdoor recreation and adventure opportunities. Even though it's only four miles long and two miles wide, this island boasts a lively art and food scene that seems much more extensive.  
Here's Some of the Best Hotels in Key West To Consider
20 of The Best Florida Beaches for Your Next Getaway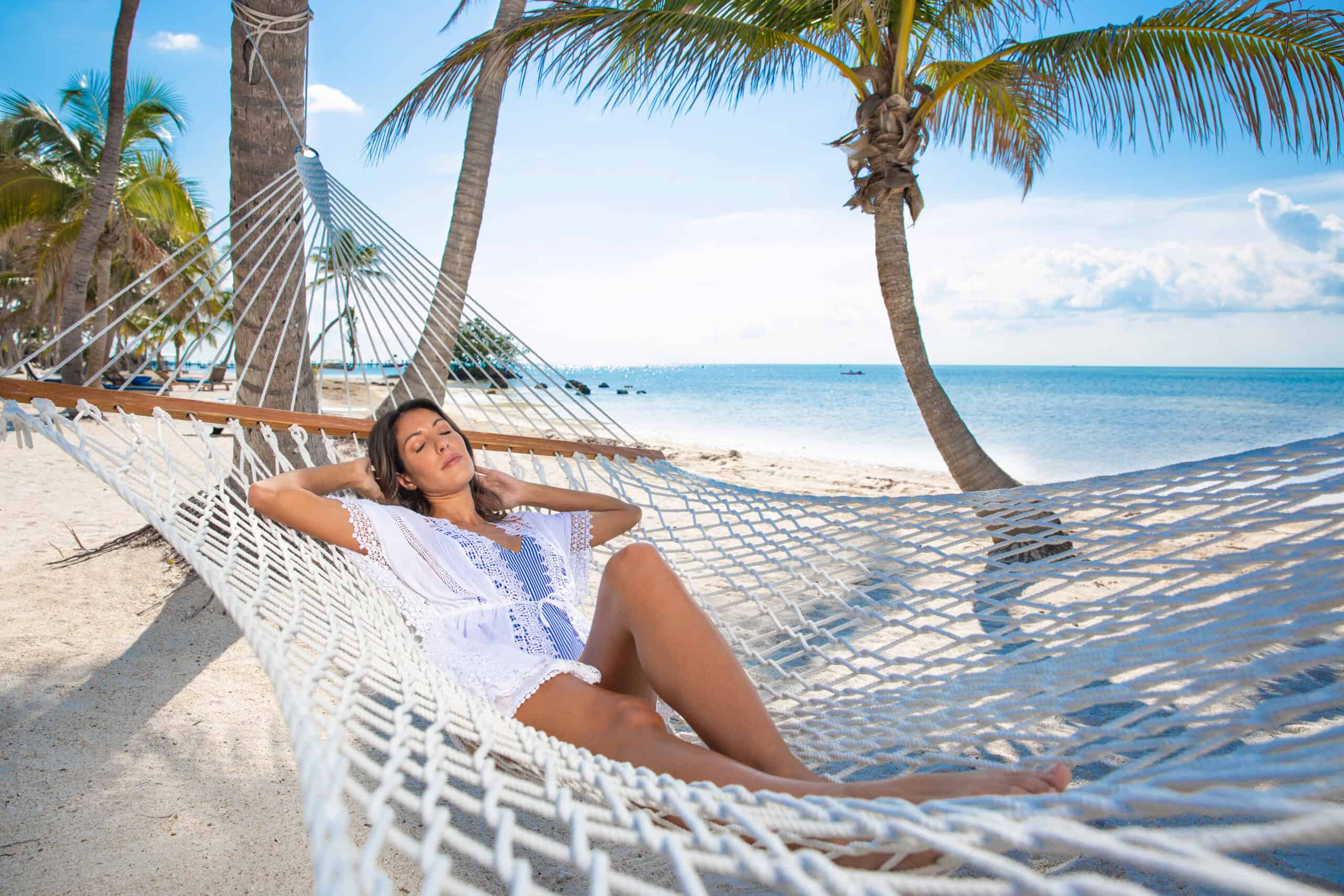 Want to walk on sugary-soft sand with only the sound of waves lapping softly on the shoreline to break the silence? Or do you want to walk off the beach right into some of the best nightlife America offers? Well, Florida beaches offer not only those two options but everything in between.
There are Florida beaches for camping, luxe stays, spring breakers, and families. And even options for dogs-lovers and lovers of being clothes-free. With both Atlantic and Gulf Coast choices, there really is a Florida beach for everyone.
20 of The Best Florida Beaches for Your Next Getaway
A Top Player's Picks: The 25 Best Golf Courses in Florida
When you think of golf courses in Florida, do flat, uninspiring, and boring water hazards come to mind? Well, the Sunshine State does have its share of those. But unfortunately, too many golf courses in Florida seem to have been cut from the same cloth and follow the same template.
If you're looking for a breath of fresh air, we've got 25 of the best golf courses in Florida, curated by a top collegiate player. Chosen for superior course design, location, or history, they each break the typical stereotype for inclusion in this list of best golf courses in Florida. 
A Top Player's Picks: The 25 Best Golf Courses in Florida
The Beautiful Bimini Bahamas: 8 Things To Do in This Less Crowded Gem
Do you love the beauty of The Bahamas but don't love the crowds of New Providence or Paradise Island? Then perhaps it's time to consider another of the Bahamas' 16 islands.
Bimini Bahamas is a breathtaking island known for its crystal-clear waters, white sandy beaches, and smaller island feel. With only a few resorts and accommodations, it's a different vacation vibe. 
The Beautiful Bimini Bahamas: 8 Things To Do in This Less Crowded Gem
This article was produced by Planner at Heart.