Travelers' Wish List Revealed: The Top 10 Trending Destinations
According to the latest Longwoods International poll, 92% of Americans have travel plans in the next six months. "Fears of recession, inflation, rising gas prices, and a new COVID-19 spike have not slowed consumer desire to travel," said Amir Eylon, President and CEO of Longwoods International. 
What are Travelers Looking to Do On Vacation?
Twenty percent of travelers say spending time with their immediate family and kids is the primary motivation for their leisure trips. Other vacation motivators include having new experiences, looking for fun, seeking rest and relaxation, and spending time with friends and relatives.
These 10 Spots Are Drawing the Most Searches
According to Skyscanner's 2024 Trends Report, these are the top 10 destinations with the most significant year-on-year increase in searches.  Are you dreaming of a vacation to any of these places?
1. Cayman Islands +483% 
When dreaming of an island getaway, you want something that checks all the boxes. Sunny, warm weather with stunning sandy shores. Turquoise water is so clear you can see your feet at the bottom and fish swimming by. Residents that welcome guests warmly no matter who you are or where you're from. Delicious cuisine that surprises you in all the best ways. Easy to get to with many non-stop flight options. And lastly, accommodations for all types of travelers and budget points.
No wonder the Cayman Islands is at the top of this list; it has them all!
Where Are The Cayman Islands?
The Cayman Islands are three land masses between Cancun, Mexico, and Jamaica. This British overseas territory received a Trip Advisor's Traveler's Choice Best of the Best 2023 award for its many above-and-beyond reviews from its community.
It is a dreamy island escape for divers, honeymooners, families, groups, and foodies. Known as the Culinary Capital of The Caribbean, the islands have 200 restaurants and casual eateries across cuisines, as their residents represent 142 nationalities.
It's A Decades-Long Favorite of Food Network Star Jeff Mauro
Three in four Americans who have traveled in the last five years went for the food, according to a OnePoll/Hello Fresh Survey. One of those travelers is Emmy-Nominated Food Network Star, The Sandwich King, and Chef Jeff Mauro, who said, "I want to go to places with great food. And Cayman never ceases to amaze me."
2. French Polynesia +227% 
A French overseas territory, this collection of 121 islands and atolls is a dream trip for many travelers. The most well-known and inhabited Tahiti is the jumping-off point for visitors. Fly to Moorea or Bora Bora and escape to some of the world's most beautiful beaches and lush settings that evoke the Garden of Eden. 
Where Is It?
Located halfway between California and Australia, if you've got the time, why not plan an epic around-the-world adventure? On the way home, you could fly the 6 hours to Hawaii for a once-in-a-lifetime trip. 
3. Osaka, Japan +
210%
Japan was voted the best country in the world in the Conde Nast Traveler 2023 Readers' Choice Awards. If Tokyo is too overwhelming, but you still love the energy of a bustling city, take a bullet train 2.5 hours to Osaka. With an exciting nightlife, delicious food, friendly people, and The Osaka Castle, it's a must-visit, especially during Cherry Blossom season. 
4. Tokyo,

Japan +201%
One of the 20 safest places to visit in the world, Tokyo is on many travelers' bucket lists. And, the latest travel searches confirm its continued interest among Americans. 
"Tokyo, Japan has what every big city should have, from culture, food, activities, Shinto shrines, fast cars, street fashion, and the list goes on," Sanjana said.
And It Just Recently Reopened for International Visitors
"In Tokyo, you get to enjoy advanced technology, historical sights, beautiful nature, and delicious foods all at the same time," said Mayumi Saito, a Delta Customer Service Agent at Haneda Airport. 
5.   US Virgin Islands +198% 
The Virgin Islands have long been a destination for honeymooners looking for deluxe accommodations in a breathtaking tropical paradise that doesn't require a passport.  Many of the island's incomparable resorts have completed renovations and offer brand-new rooms and amenities you won't find anywhere else.
Take your pick from the islands of St. John, St. Thomas, or St. Croix, each with its own vibe to match your ideal vacation. 
 6.
Bucharest,  Romania +190% 
"Bucharest," you might be saying while scratching your head. This lesser-known destination is getting lots of traveler attention. The most extensive private collection of Salvador Dali's original works will be displayed for the first time, here, between December 13, 2023, and May 12, 2024.  Located between Turkey and Hungary, it's got all the old charms of European cities without the crushing crowds. 
7. Bermuda +184% 
Taking the #1 spot for the Islands of the Caribbean and Atlantic category, Bermuda is the top pick in the Condé Nast Traveler Readers' Choice Awards. 
This British territory is only a 90 minute flight from New York City and two or three hours from major US East Coast cities like Atlanta, Boston, Miami, and Philadelphia. 
8. Taipei, Taiwan +177% 
Taiwan's capital city is a mix of history and the modern. With the world's former tallest building to a pulsing nightlife and tranquil nature, it's a common stop-over destination deserving of its own trip. With dozens of world-class restaurants and the most extensive collection of Chinese art, no wonder this Asia treasure is garnering growing interest. 
9. Saint Maarten +155% 
What if I told you about a small island between The Caribbean Sea and The Atlantic Ocean with one idyllic setting after another? One that is two European territories and considered the melting pot of The Caribbean with over 130 different nationalities? It's a fabulous beach vacation with an international flair. That's St. Maarten
What Is Saint Maarten?
Part of the southeastern Caribbean Sea's Leeward Islands is the smallest landmass in the world, divided by two countries. This duality creates an international mix of culture, traditions, and cuisine and draws people from around the world to its tiny 93-kilometer paradise near The Virgin Islands and Puerto Rico. 
It's Two European Vibes in One Island Paradise
It has a charm that is hard to describe but embodies all the best aspects of a Caribbean getaway, plus allures from not one but two European countries. And one of the best parts is that even during its peak season, the crowd levels are no where near Aruba or The Bahamas. 
The world's most diverse menu of multicultural cuisine reflects its tumultuous past as a territory of Holland, England, France, and Spain. Three-hundred and seventy-five years ago, the island was peacefully divided by Holland and France and remains that way today. Travelers can leave their passports in their resort safe and travel between the two sides easily without ID checks. 
10. Oranjestad Aruba +155% 
Aruba is a small island situated just off the coast of Venezuela, and it is well known for its white sand beaches, crystal-clear waters, and year-round perfect sunny weather. This Caribbean island may only be 70 square miles in size, but it's packed with things to do both on the land and in the water. 
From a sea full of reefs and shipwrecks to a thriving nightlife scene, Aruba is for adventurers, partiers, and anyone looking to escape the monotony of routines. It's called One Happy Island and made Skyscanner's list for a reason. 
This Food Network Star Was Smitten Instantly With the Culinary Capital of The Caribbean; After 13 Visits, Here are His Must Dos in The Cayman Islands
"I like going to new places and discovering new things, but out of all the places that we have been, this is the one that we come back to," Mauro explained to the audience at the Taste of Cayman Food & Drink Festival. There is nowhere I'd rather be than in Cayman with my toes in the sand and a delicious jerk chicken sandwich in my hand," he proclaimed. 
This Food Network Star Was Smitten Instantly With the Culinary Capital of The Caribbean; After 13 Visits, Here are His Must Dos in The Cayman Islands
I Toured Tons of Cayman Resorts and Rental Accommodations: Here's My Hand-Picked List Across the Three Islands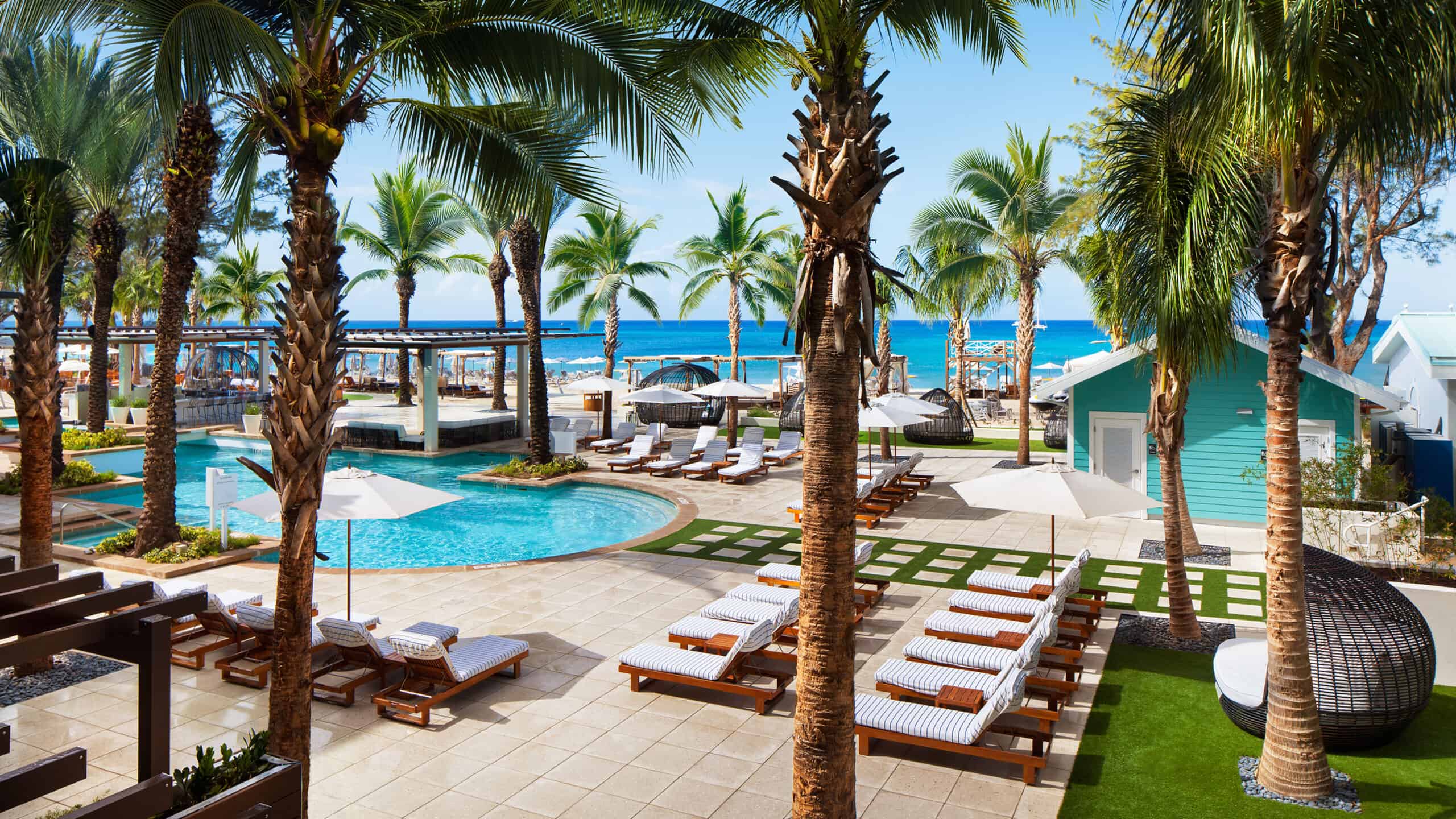 I was fortunate to tour a whole host of Cayman resorts and rental accommodations on my recent trip. Here's a list of 17 hotels, resorts, condos, timeshares, and private villas to consider for your next couples, family, or group getaway.
I Toured Tons of Cayman Resorts and Rental Accommodations: Here's My Hand-Picked List Across the Three Islands
Think Luxe Sint Maarten Is Out of Reach? Here's How This Caribbean Island Can Be Surprisingly Affordable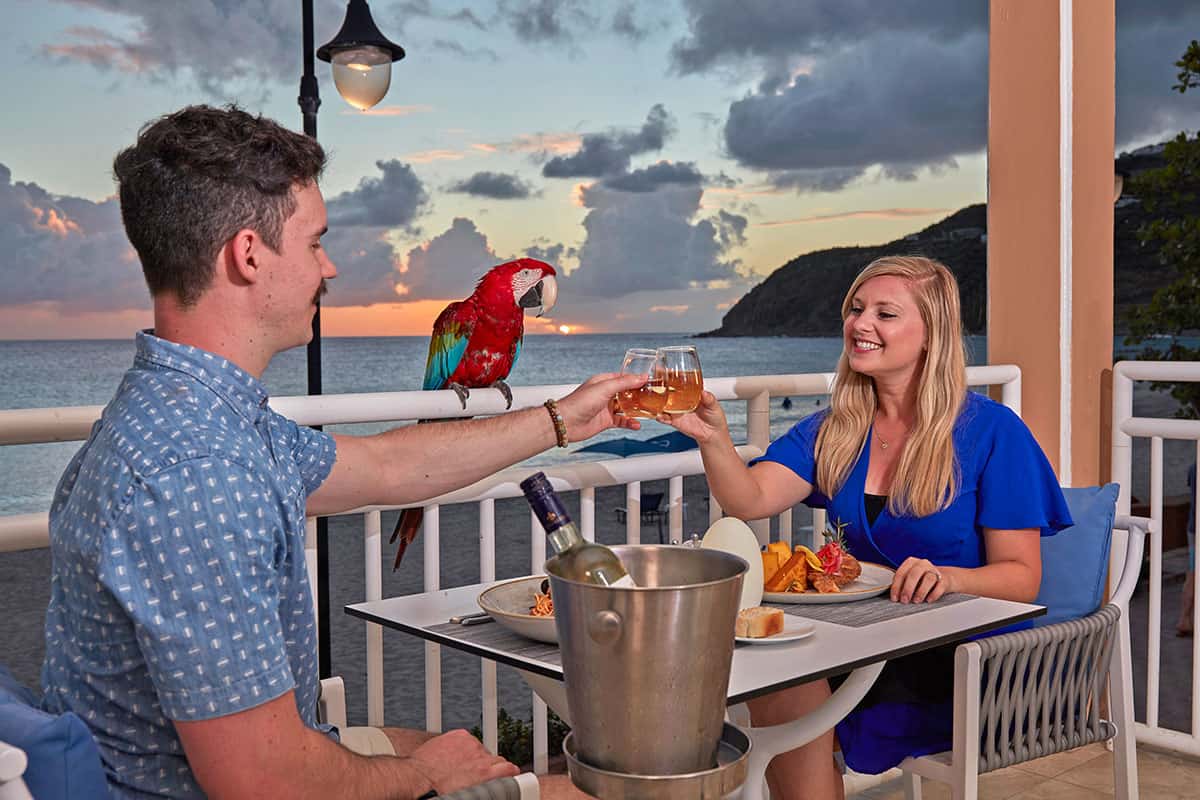 After years of closed international borders, travelers are itching to explore this big, beautiful world of ours. But when an international vacation runs $6,000 for a family of four, you might say adios or au revoir to your getaway plans. But don't give up hope just quite yet!
If you've only considered this destination expensive and out of reach, here's what we discovered on our trip to the island.  
Think Luxe Sint Maarten Is Out of Reach? Here's How This Caribbean Island Can Be Surprisingly Affordable
Here's How I Saved $7,000 On Our Summer Family Vacation To Hawaii
With its unique aloha spirit, volcanic mountain terrain, tropical rainforests, national parks,  fantastic food, and the best beaches in the world, it's not a surprise that Hawaii is a top destination on people's vacation wish lists. If you think it's out of reach for your family to visit the Aloha state, here's how I saved $7,000 on our trip with just two booking strategies. 
Here's How I Saved $7,000 On Our Summer Family Vacation To Hawaii
Fund Your Next Vacation With Just 3 Realistic Spending Swaps
There's that vacation we all are dreaming of. But how can you afford it with sky-high childcare payments, increasing gas prices, higher food costs, and a never-ending pile of rising bills?
Well, what if I told you that your dream vacation can be within reach with just three realistic changes to your everyday spending?
Fund Your Next Vacation With Just 3 Realistic Spending Swaps