People From This Midwest State Get Scammed The Most While Traveling
According to AAA, international travel is up more than 200% compared to last year. More Americans than ever have passports, and they used them this summer. Unfortunately, many of these travelers also got scammed. According to a recent survey, 52% of those polled lost money to travel scams or know someone who has. The poll indicated travelers lost an average of $380.
These Are the Top 5 Travel Scams Tricking Travelers
Almost half of those surveyed were tricked into paying too much for food or drinks, and one-third were taken in by help scams. The age-old pickpocketing routine is still robbing 21% of travelers, while taxi scams and trick tours account for about 18%. Empathetic travelers are also duped, with about 1 in 10 people being taken by fake charities and flirtatious locals. 
However, residents of some U.S. states are tricked more than others and lose more of their hard-earned money. 
This Midwest State Has The Most Victims
According to a Scams.info study, Indiana residents fall victim to travel scams the most — about 5.20 times on average. Travelers from Montana, Connecticut, Nebraska, and Kentucky follow them.
Who Gets Tricked the Least?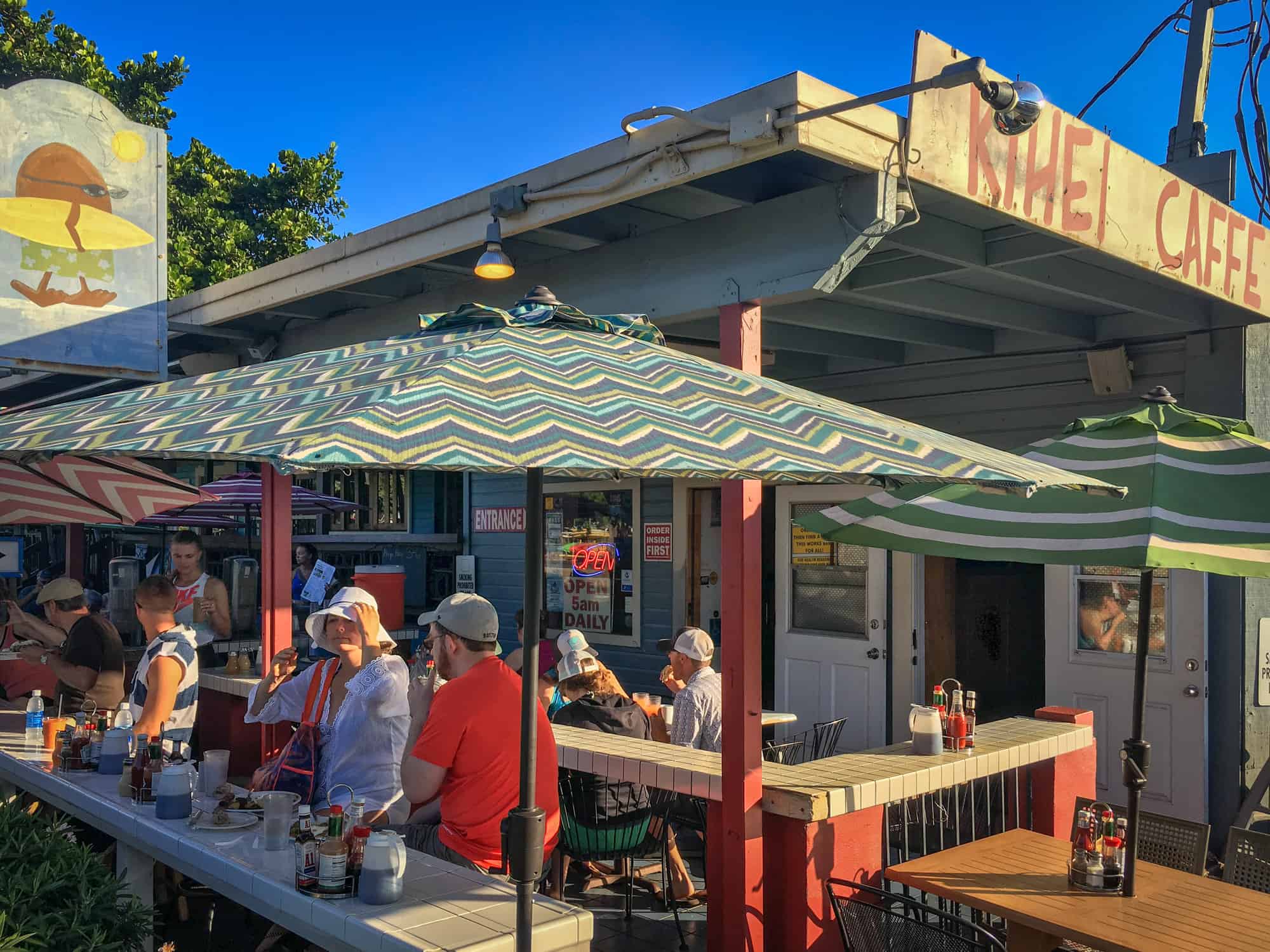 On the bright side, travelers from Hawaii, South Dakota, and Vermont residents are the least likely to fall victim to travel scams.
Do Certain States Fall for Specific Scams More Often?
Travelers from Alabama, Idaho, and New Jersey are most often charmed by the flirtatious local scam, while the "helpful stranger" scam hooks Alaska, Arizona, New Hampshire, and North Dakota travelers most frequently. Arkansas and Michigan travelers are most likely to fall for money exchange scams, while pickpockets stole more from California, Florida, Hawaii, and Wisconsin residents.
Taxi scams dupe Colorado, Connecticut, Nebraska, New York, and Virginia residents most often, while those from Delaware, Georgia, Iowa, Kentucky, Massachusetts, Oklahoma, and Washington are more apt to overpay for food and drink while on vacation. 
Americans Get Taken The Most in These Regions
The survey reveals that Southern Europe, Western Europe, the Caribbean, South America, and Central America are challenging regions for American travelers, with scams reported more frequently in these areas.
One Tale from a California Resident
Elise Armitage of California was in Italy traveling with her parents when they were scammed by someone who seemed like a helpful stranger. "We were taking the train from Rome to Florence and arrived at the station a bit too early, so our train info wasn't on the digital screens yet," she explains.
"I saw a printed timetable across the station and reviewed it quickly. When I turned around, I saw someone talking to my parents. The individual had seen my parents looking lost and confused and played the helpful stranger, asking if they needed assistance finding their train. My parents assumed that she worked at the train station, but once she gave them the information, she held out her hand for money, and that's when they knew they'd been scammed." 
Pickpockets Thriving in The Digital Age
Whether travelers are on their phones looking up directions, their next activity, or surfing social media, distracted tourists are driving a resurgence in pickpocketing worldwide. Of those surveyed, travelers in Central and South America and Europe were robbed the most. Marjoline, a solo traveler, experienced this on a four-month trip to South America. 
One Pickpocketing Tale
"During my first day in Colombia, I was trying to figure out the local currency while buying something in the supermarket, and when I walked out, I noticed that my phone was gone," she shares. "It wasn't a new phone, and it wasn't that big of a deal, but it was such a hassle. I had to get a replacement sim card and buy a new phone in a foreign country. To this day, I always keep my hand on my phone when we're in crowded areas, or somewhere I'm unfamiliar with."
Why Do Pickpockets Target Tourists?
Steven Garcia, travel expert and founder of Empire Tours and Productions, says tourists are often pickpocket targets because they often carry more cash than locals, tend to be more gullible, and are susceptible to crime in unfamiliar places. "Keep your wallet in your front pocket, especially in crowds," he recommends. "Keep valuables not in your purse or bag, but in your pockets."
Sometimes They Are Elaborate Schemes
Garcia also witnessed a sophisticated scam designed to distract tourists while visiting a famous European museum. "I was at The Louvre in Paris, and there were women in front with clipboards acting like they were taking donations," he says. "An American tourist pulled out their wallet to contribute, and they saw he had a lot of cash. Someone else working with them ran over, snatched his wallet, and walked off. The ladies with the clipboards acted like they didn't know who the guy was, but what happened was obvious to me."
Going to These Destinations? Be on The Lookout
Global travelers should note the most reported schemes in the areas of the world where they'll visit. For Americans venturing to Australia and Oceania, the most frequently encountered scam is the flirtatious local. In the Caribbean, Central and South Asia, and the Middle East, unsuspecting travelers are more likely to be taken by begging or help scams.
Those exploring Eastern Europe, Northeastern Asia, Northern Africa, and Southeastern Asia should be leery of taxi scams, and those going to Southern Africa should be wary of charity pleas. Americans traveling domestically are not immune either, with overpriced food or drinks in popular tourist areas being the most common scam.
The Safest Places to Travel In 2023 Announced
For the eighth year in a row, travel insurance provider Berkshire Hathaway has combined travelers' feedback with data to create the State of Travel Insurance Safest Destinations report.
So if you want to book an international vacation in 2023, take a travel planning shortcut and book a trip to one of their 15 safest countries or 15 safest cities. 
The Safest Places to Travel In 2023 Announced
Unmissable Travel Destinations: TIME Magazine's 2023 List of the World's Greatest Places
Want to explore our big beautiful world but need help figuring out where to start? Well, TIME magazine revealed its fifth annual list of the World's Greatest Places, highlighting 50 extraordinary travel destinations around the world. 
To compile this list of the top spots to visit this year, TIME solicited nominations from its international network of correspondents and contributors, with an eye toward those offering new and exciting experiences. The result is a combination of  far-flung and familiar spots, from Giza and Saqqara in Egypt, where the long-delayed Grand Egyptian Museum is finally revamped and reopened, to the gastronomy hot spot of Dijon, France. It also features seven don't miss U.S. destinations for those staying closer to home. 
Unmissable Travel Destinations: TIME Magazine's 2023 List of the World's Greatest Places
The Beautiful Bimini Bahamas: 8 Things To Do in This Less Crowded Gem
Do you love the beauty of The Bahamas but don't love the crowds of New Providence or Paradise Island? Then perhaps it's time to consider another of the Bahamas' 16 islands.
Bimini Bahamas is a breathtaking island known for its crystal-clear waters, white sandy beaches, and smaller island feel. With only a few resorts and accommodations, it's a different vacation vibe. 
The Beautiful Bimini Bahamas: 8 Things To Do in This Less Crowded Gem
The Dolomites Italy: What I Learned Spending Last Summer in the Most Beautiful Mountains In The World
The Dolomites are a group of mountains in northeastern Italy, and they rank as some of the most stunning mountain ranges in the world, up there with Patagonia, the Rockies, and the Swiss Alps. It's not a surprise that UNESCO proclaimed the Dolomites Italy as one of the world's most attractive mountain landscapes.
The Dolomites Italy: What I Learned Spending Last Summer in the Most Beautiful Mountains In The World
For the Second Year in a Row, Travelers Voted This Vacation Destination the Best in the World
TripAdvisor Travelers' Choice Award winners are chosen by millions of travelers from around the world who provide their real and unbiased reviews or opinions on destinations, activities, and experiences. And for the second year in a row, the luxe Middle East destination Dubai was voted the #1 place to go in the world.
For the Second Year in a Row, Travelers Voted This Vacation Destination the Best in the World
This article was produced by Media Decision.