The Safest Places to Travel In 2023 Announced
For the eighth year in a row, travel insurance provider Berkshire Hathaway has combined travelers' feedback with data to create the State of Travel Insurance Safest Destinations report.
So if you want to book an international vacation in 2023, take a travel planning shortcut and book a trip to one of their 15 safest countries or 15 safest cities.
How Were These Rankings Created?
To determine this list, BHTP analyzed a combination of survey responses from travelers who have been to the destinations and several third-party data sources. These additional sources evaluate safety concerns such as terrorism, weather emergencies, health measures, and the safety of underrepresented groups.
The list of the world's safest countries and cities was created using an index that synthesizes results from multiple sources, including the U.S. State Department, the British financial Economist, safety-app creator GeoSure Global, Vision of Humanity, Numbeo, and Global Finance magazine. Past rankings also are factored into the 2023 list.
What Are The Safest Places?
Vacationers looking to plan their 2023 trips should keep destinations like the Netherlands, Denmark, and Iceland in mind, as they topped the list of safest countries. The report also ranks the safest cities in the world, with Reykjavik, Copenhagen, and Montreal taking the top three spots.
What Are The 15 Safest Countries for Vacationers?
This year's list saw a few changes from past years, with the Netherlands and Denmark breaking into the Top 15 and securing the two top spots, while Ireland and the United Kingdom fell below the Top 10. Scandinavian countries still seem safer destinations, rounding out 4 out of the top 10 spots, with Norway and Sweden also ranked high on the list.
Netherlands
Denmark
Iceland
Norway
Canada
Germany
Sweden
Switzerland
Spain
Ireland
United Arab Emirates
United Kingdom
Belgium
These destinations are not just safe places but iconic places around the world that people love to visit. And some of them are just opening back up again to international travel.
"We've missed you. As Australia reopens to the world, we couldn't be more excited to show you around and share our magnificent backyard with travelers once again," said their Tourism Board. "From the dramatic desert landscapes to lush ancient rainforests and coastal cities fringed with golden beaches, Australia is known around the world for its natural beauty and dazzling cityscapes. "
"I always encourage people to travel to Australia. It is the home to the oldest continuous culture on earth, a truly extraordinary thing," said actor and Global Tourism ambassador Rose Byrne.
What Are The 15 Safest Cities for Vacationers?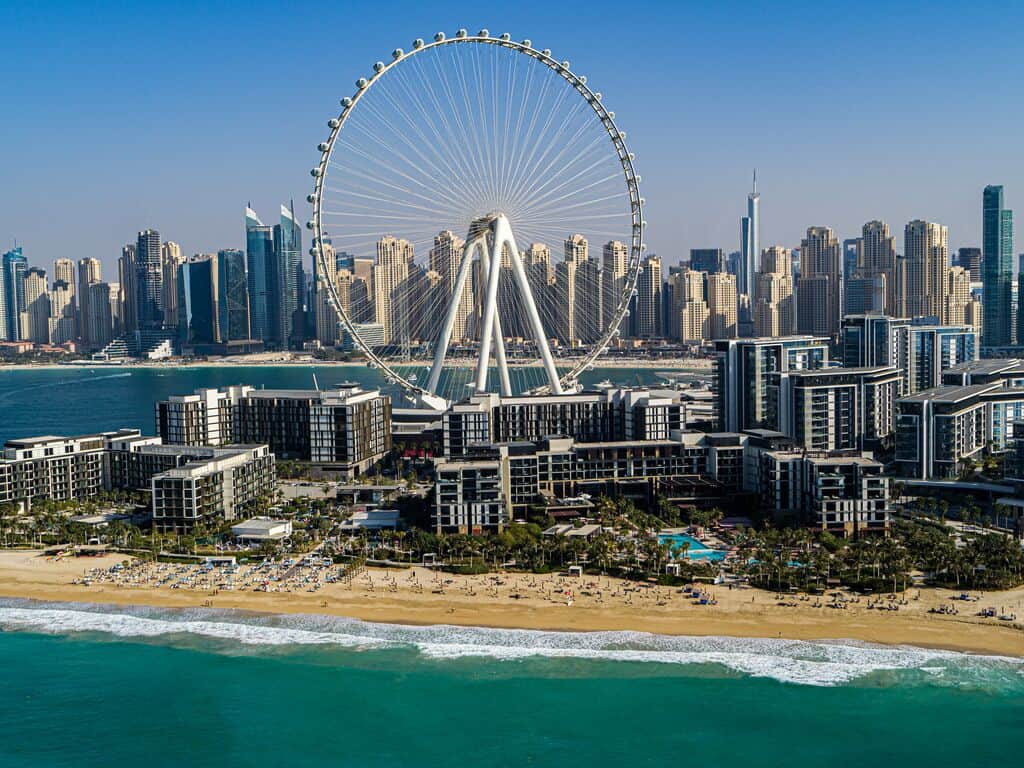 While northern European countries and English-speaking countries dominate the list of the world's safest countries in Oceania, the list of the world's safest cities features three Asian metropolises, Seoul, Singapore, and Tokyo.
Reykjavik
Copenhagen
Montreal
Amsterdam
Seoul
Singapore
Tokyo
London
Sydney
Barcelona
Honolulu
Rome
Paris
What Travelers Love In These 15 Cities
Reykjavik
If you've always dreamed of going to Iceland but think it is out of your budget, look at PLAY, a new low-cost airline that offers direct flights from New York, Boston, Baltimore, and Washington D.C. Direct flights start at an affordable $99 each way.
And while food and lodging are expensive in Reykjavik, there are tons of free activities. From hot pods (think hot springs), to waterfalls, beaches, hikes and national parks, all of these must-dos are free of charge.
Copenhagen
"Riding bikes in Copenhagen is so popular among locals and so much fun to do as a tourist. There are literally bike rentals everywhere and most hotels offer rentals as well," said Casandra, Co-Owner of Savoteur. "We loved our private guided bike tour of the major sites in the city. We didn't have to worry about getting lost, and our guide was so great with our young sons."
Montreal
"My favorite thing to do in Montreal is the Botanical Gardens," said Alicia Founder of Travels with The Crew. Usually, you see rows of different flowers with tags identifying the species. The Montreal Botanical Garden creates spectacular garden environments that you can enjoy. From Japanese Gardens, Forest Trails and a large Chinese Garden."
Amsterdam
"Amsterdam is a city filled with gorgeous architecture, picturesque canals, and delicious places try all types of foods and drinks. But our favorite thing to do there is go to the city's incredible museums, big and small," said Dan and Mikkel Woodruff, Sometimes Sailing
"From the famous Van Gogh museum to the small but mighty Amsterdam Pipe Museum the art and artifacts the city holds are impressive and entertaining."
"A canal cruise is an excellent way to see Amsterdam from a unique perspective. Cruises are typically led by local tour guides that'll share intimate details about the city you may otherwise never learn, said Alex. "For example, did you know that 12,000 bicycles are fished out of the canals yearly? Plus, many local landmarks are located along the water, giving you an overview of the city and an opportunity to snap a few great photos."
"I have lived in Amsterdam for a couple of years, and one of my favorite places to take my friends is Broodje Bert. It's centrally located, and they offer amazing value for money that's rare to find in the city center," said Marjoline, Founder of Spark Nomad.
"From there, it's a short walk to Van Stapele, an iconic cookie shop in Amsterdam – if you decide to go there, make sure you're there before 4 pm as they tend to sell out."
Seoul
If you love K-Pop, you can bring out your inner pop star all over Seoul. With social distance measures loosened, all-night shopping and entertainment has returned.
Singapore
"One of the best things to do in Singapore is to visit Gardens by the Bay. This vertical garden park has everything, said Sanjana. You'll find lovely greenery, a light show at night, the ability to visit the top of the gardens by hanging bridge, waterfalls, and much more. A visit here is well worth the cost for the memories!"
Tokyo
"Tokyo, Japan has what every big city should have, from culture, food, activities, Shinto shrines, fast cars, street fashion, and the list goes on. What stood out for me during my visit was the bullet train," Sanjana also said.
"It's a truly unique mode of transportation and should be taken at least once during your visit. It's one of the smoothest rides you'll experience at high speeds. While you're at it, pay attention to what goes on at the station when the train is stopped. The compartments are cleaned for the next journey within minutes. Talk about efficiency!
Berlin
"A visit to Germany must include a stop at the Berlin Wall. See a big part of the country's (and the world's) history in person and appreciate all that came from it," Sanjana also said. "The current state of the wall is that it's covered in graffiti. It's an opportunity to appreciate local artists and some of the political rhetoric! After the wall, don't forget to swing by the Holocaust memorial."
London
"London has been brimming with energy and excitement and it's fantastic to see visitors from all around the world returning to our city, said Laura Citron of Visit London. "So far, 2022 has been a massive year for London which saw us celebrate the Queen's Platinum Jubilee, as well as the return of major sporting events, festivals, theatre shows and our world-class museums and galleries. "
"Don't miss The Camden Market with tons of shops and food vendors. You can get all types of clothes, souvenirs, gifts and more," said Jason.
Sydney
"When visiting Sydney, exploring the city's iconic landmarks like the Opera House and Harbour Bridge is a must. But for a truly unforgettable experience, climb the Harbour Bridge itself," said John of Financial Freedom Countdown.
The Sydney Bridge climb offers views of the harbor, including the famous Sydney Opera House, that you won't find anywhere else. There are plenty of options and groups leaving all day and night, but I recommend picking the Twilight slot to get the best of both worlds.
The tour departs just before sundown. You can catch a magnificent sunset ascending 440 feet and watch the moon and stars come out as night falls. If you're an early riser, consider a dawn climb where you'll see the sun peek over the eastern suburbs of Sydney.
Barcelona
"There are so many things to do in Barcelona that it's tough to know where to begin or what to choose. Perhaps two of my favorites, and most culturally unique things are Parque Guell and La Sagrada Familia," remarked Sanjana.
"Parque Guell is the artistic masterpiece by the famed Gaudi. La Sagrada Familia is one of the oldest churches in the world, and it's still being built! It's an incredible piece of architecture and well-worth swooning over in person."
"One of the best things to do in Barcelona is explore the Gothic Quarter's winding streets. You'll stumble upon beautiful historic churches, charming plazas, small stores, and even some of the city's best churro and hot chocolate shops, a must for breakfast or an afternoon pick me up," said Carley, Founder of Home to Havana.
"If you're visiting during the high season of summer travel, venture out of the Gothic Quarter to visit the neighboring El Born neighborhood. It has all the charm and history of the Gothic Quarter but with a fraction of the visitors," Carley continued.
Honolulu
"I knew we wanted to tour Honolulu's Pearl Harbor on our vacation to Hawaii. It wasn't until I began researching things to do in Oahu that we decided also to visit the National Cemetery of the Pacific, known as Punchbowl. Surprisingly, it was one of the most memorable things we did in Honolulu," said Karee.
"The 116-acre site is beautifully landscaped and has an incredible view since it's high above the city. It may seem strange to visit a cemetery while on a beach vacation. However, the serenity of the location is such a juxtaposition from the often crowded hotels and famous Waikiki Beach that it was a lovely break from our busy itinerary. It was peaceful, meaningful, and beautiful — well worth the hour or so we spent there," she continued.
Rome
"One of my favorite and memorable places in Rome was the Roman Forum. It felt like I was going back in time. It was a phenomenal experience to see and touch the remaining columns, arches, and walls that were still standings. I was just in awe of how the Romans built these structures so long ago," said Cindy. 
Dubai
"If you've seen any pictures of Dubai, you know that in the past 50 years, they've dreamed big and brought those dreams into reality. And that goes for Dubai golf courses as well," said Neha.
"For a small riverside city that rose from desert sands in a relatively small amount of time, the Dubai golf options are seriously impressive. So many of the city's sporting facilities are beautifully woven in the city's jaw-dropping architecture, and the vistas from Dubai golf courses are one of a kind."
Paris
"We loved the Bastille Day celebrations in Paris. They had a military parade, fireworks, and parties all over. Many people were just dancing in the streets," said Karen Kelly, Founder of Seasonal Cravings. "Les Deux Magots is the most fun coffee shop, a perfect Parisian Cafe. I think we went every day!"
"Le Loyo is an African, Cajun, and Creole restaurant located in Montmartre. The fritter Samoussas & Braised Chicken were terrific, said Jason Butler, Founder of Money Chronicles.
This article was produced by Planner at Heart.