Where Is Dubai? Plus 17 Reasons It Draws Millions of Vacationers Every Year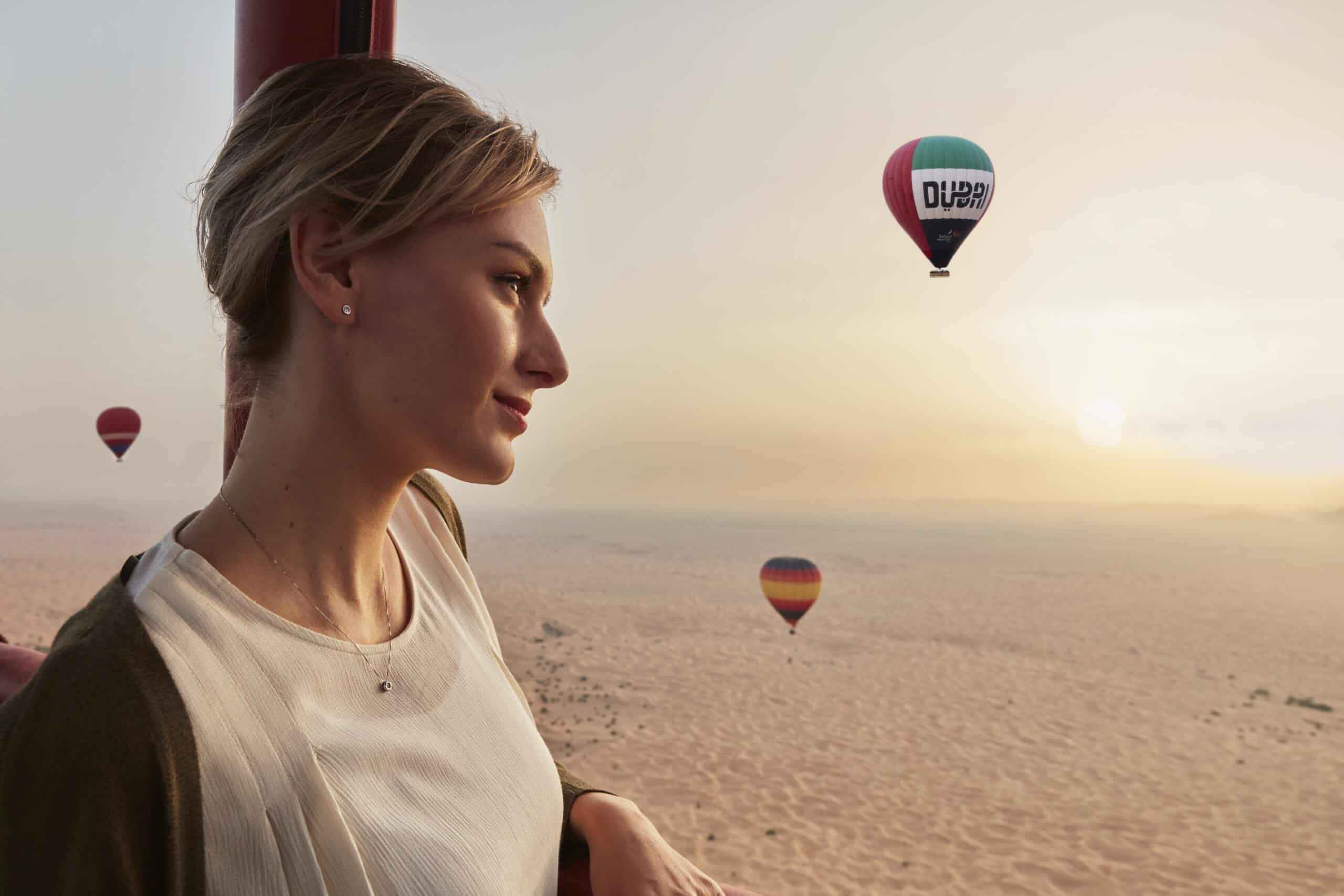 Europeans have long been escaping rainy, dreary, and winter weather by holidaying in Dubai. Americans have recently caught on to this fabulous vacation destination, becoming the 4th largest group of international visitors. If you don't know much about it, you may be thinking, Where is Dubai, and what do 14 million people a year do on vacation there?
Where Is Dubai?
When searching for the answer to this question, many people look for Dubai as a country on a map. That's one of the biggest misconceptions most people have about this destination. Dubai is actually a city in the United Arab Emirates (UAE). Additionally, UAE and Dubai are frequently used interchangeably, leading many to believe that Dubai is a country.
The United Arab Emirates is located in the Asian continent. Still, it is recognized as part of the Middle Eastern region along with other countries such as Saudi Arabia, Kuwait, and Bahrain, to name a few.
There are seven different emirates (like states or regions) in the UAE: Abu Dhabi, Dubai, Ajman, Umm Al Quwain, Sharjah, Fujairah, and Ras Al Khaimah. Dubai is situated between Abu Dhabi in the south and Sharjah in the north. In the east, it borders Oman.
But when finding the answer to Where is Dubai, you also start to uncover the draw of the destination. As it is flanked by the Persian Gulf on its west and the enormous deserts and Hajar mountains in the east, Dubai has a more dramatic natural landscape than a typical desert city.
Moreover, Dubai is the most popular emirates with visitors due to its futuristic vision and innovative modernization. As a result, Dubai became synonymous with the UAE as many travelers would flock to UAE solely to visit Dubai for the fascinating array of experiences it offers.
15 Reasons Dubai Attracts Millions of Visitors a Year
At first, you may wonder: Why visit Dubai? The Middle East is, after all, a region associated with sandstorms and scorching desert dunes. In reality, Dubai is a modern city with extraordinary attractions and exceptional events throughout the year. But why does it attract people from around the world year after year?
There are so many things to do and see in Dubai that it's hard to describe everything in a few words. To understand more about Dubai and why it's so popular, here's a starter list of 15 Reasons Dubai draws so many vacationers annually.
1. Incredibly Diverse Districts of Dubai
Until the turn of the 19th century, Dubai was known only by Dubai Creek, which divided the city into two sections: Bur Dubai and Deira. These comprised traditional aspects of the emirate. Fast-forward to the present, Dubai has expanded, reformed, and how.
Presently, Dubai has prominent modern districts such as Dubai Downtown, Dubai Marina, and an extended artificial island district – Palm Jumeirah. That's a whole lot of development in a short time, and only Dubai has that intensity to insanely grow and transform at such a rapid speed.
2. It's Globally Central Location
Who knew that answering Where Is Dubai would also help explain why people from so many countries choose to holiday here.  The Dubai airport is one of the busiest airports globally, and the city is compact enough to be explored even over a long weekend. Unlike other destinations, like Mumbai, Paris, or New York City, the ride from the airport can be relatively short and quick.
The connectivity is brilliant and is one of the main reasons for Dubai to be a preferred destination for explorers from around the world.
Mumbai – 3 hours
Rome – 5 hours
Bangkok – 6 hours
Frankfurt – 6 hours
Paris – 7 hours
London – 7 hours
Singapore –  7 hours
Beijing – 9 hours
New York – 14 hours
Sydney – 14 hours
3. Insanely innovative spirit
However, Dubai does not seem like a large city, so how does it attract so many visitors each year? A significant reason is that Dubai is a city that believes anything is possible as long as you have a vision and grit to pursue it.
An all-in-one combination of beautiful skyscrapers, state-of-the-art attractions, beautiful beaches, dunes, fine dining, luxury accommodations, and adrenaline-pumped adventures makes Dubai an enticing tourist destination. Visitors come here to marvel at mind-blowing experiences and attractions. As a result, this city has a magnetic quality that will inevitably draw you to it.
4. A safe destination to visit
Visitors are drawn to Dubai because of its low crime rate. The city has many laws and customs that even visitors have to abide by. Violations are subject to severe penalties; hence it is rare to find crimes such as pickpocketing and mugging. Additionally, the police chase criminals in supercars, so anyone considering breaking the law will never be able to outrun them.
5. The Palm Islands – Fascinating man-made island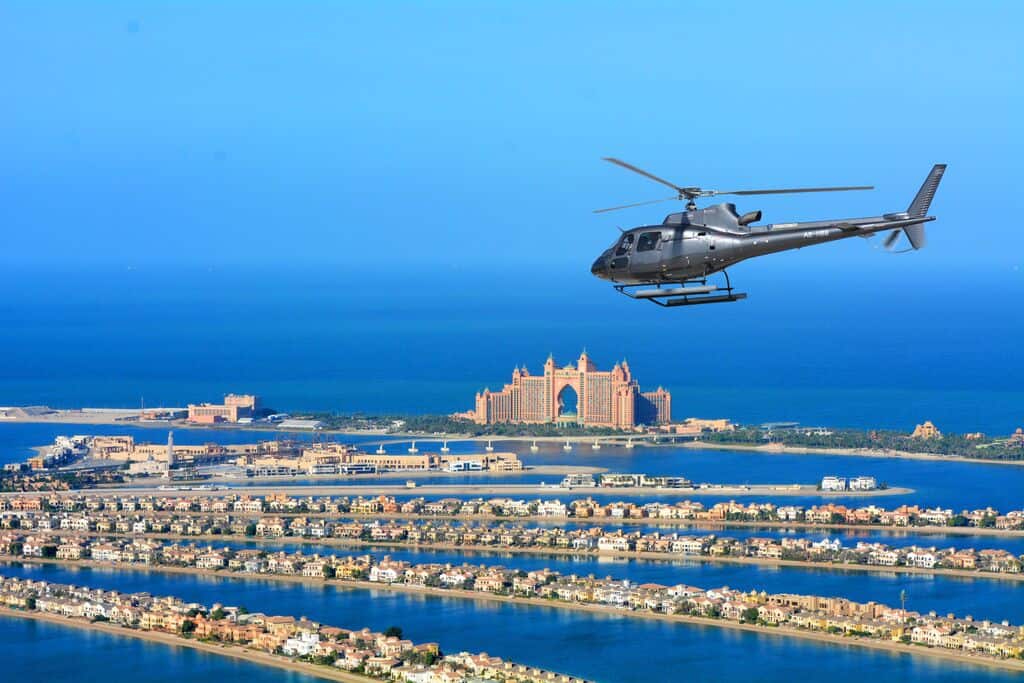 When you look at Dubai's map, you will see a unique structure in the Persian Gulf, shaped like a palm tree. It is the world's first fully functioning and largest man-made island.
The Palm Jumeirah is home to a variety of opulent hotels, top-class fine dining options, a waterpark that is the biggest in the UAE – Aquaventure water park, and the biggest fountain show in the world – Palm Fountains. Now, who wouldn't want to step foot on this exquisite island if they had the chance?
6. Burj Al Arab Jumeirah – The most luxurious hotel in the world
Looking for the ultimate luxury escape? A stay at Burj Al Arab Jumeirah is the most luxurious choice if you do not mind spending a fortune. However, you will find that every penny spent was worth it!
The sail-shaped hotel on Dubai's waterfront is an iconic landmark and architectural wonder. The hotel is much-talked-about for its use of real gold leaves in the structure's interiors. Visitors are amazed by the hotel and come here simply to see its splendor against the Arabian horizon and the serene beach setting.
If you're vacationing on a budget, it's possible to visit Dubai backpacking, stay in hostels, or lower-cost hotels.
7. Dubai Mall – World's finest shopping mall
For the ultimate shopping and recreational experience, head to Dubai Mall. Ranked among the world's largest shopping malls, it houses more than 1000 retail outlets. That's not all! You can find amazing attractions like VR Park, Dubai Aquarium and Underwater Zoo, and KidZania within this absolutely colossal mall.
8. Dubai Souk – A timeless Arabian bazaar

While Dubai has a plethora of shopping malls, a section of Dubai Creek shores entices keen shoppers with heritage vibes, Bedouin ambiance, and a myriad of traditional goods at reasonable prices.
Gold Souk, Spice Souk, Textile Souk, and Perfume Souks are four main Arabian bazaars that will spoil you with glittering gold jewelry, aromatic spices, handcrafted carpets, and infused perfumes. The souks are popular to get genuine Arabian merchandise at a steal.
9. Dubai Parks and Resorts and IMG Worlds of Adventures – Adventure for All!
Dubai has garnered the attention of family holidaymakers once it started creating larger-than-life amusement parks. Dubai Parks and Resorts and IMG Worlds of Adventure are two of the most popular attractions for kids and adults alike. In Dubai Parks and Resorts, four theme parks are combined with three unique hotels for a fun and comfortable stay for families and groups.
Legoland Dubai draws master builders and is designed to entertain kids as young as two years old! IMG Worlds of Adventure has rides based on Marvel heroes, Cartoon Network characters, and dinosaurs. As an indoor park, it is an attractive attraction available all year long for visitors.
10. Dubai Miracle Gardens – A seasonal oasis delight
Would you have ever thought you would find a flower garden in a desert city? Dubai Miracle Garden, the world's largest floral garden, has left countless visitors spellbound since its inauguration.
Dubai Miracle Garden invites visitors to marvel at millions of colorful flowers embedded into a range of structures and topiaries during the cooler months.
11. Dubai Creek – An ode to the past heritage
Dubai offers its visitors a unique blend as a cosmopolitan city with cultural aspects. The legacy of a bygone era has been preserved here on the banks of Dubai Creek. A short abra ride and a stroll through Al Fahidi Historic Neighborhood are all it takes to see glimpses of what Dubai used to look like before it became a megacity.
12. Burj Khalifa and Dubai Fountain – Iconic landmarks of Dubai
The icon of modern Dubai – Burj Khalifa, is the world's tallest tower. As one of Dubai's pioneering architectural marvels, this attraction has broken numerous world records. It is the only place on earth where you can watch a sunset twice in a day!
It is a top destination for many visitors in Dubai and Dubai Fountains – one of the world's most charismatic outdoor water fountain shows. Visitors love the idea of spending a serene evening here after a busy day of sightseeing or even visiting during the day. 
"High tea on the 152nd floor of the Burj Khalifa felt like the ultimate luxury," said Nadia, Founder of This Mom is On FIRE.  "I was getting my afternoon caffeine fix while surrounded by white fluffy clouds when looking out the window."
13. Museum of the Future – a state-of-the-art architectural marvel
Since its unveiling, many visitors have been eager to see its impressive, intricate architecture. Dominating the skyline of the Financial District of Dubai, it is adorned with 1024 steel plates made by robots. Exhibitions and galleries showcase cutting-edge and futuristic ideologies on space travel and sustaining ecosystems throughout the interiors. There is no time to recover from awe after a visit as it is such an out-of-the-box experience.
14. Hair-raising thrills for adrenaline junkies
Dubai is a destination that has captured the hearts of millions of family vacationers, but it has also carved a niche for adventure seekers. Those who enjoy a good dose of adrenaline kick have a variety of thrilling experiences to choose from.
Dubai has one of the best skydive zones at Palm Jumeirah for daredevils and an indoor skydiving zone – IFly Dubai – for those who aren't quite ready for that leap. In addition, a huge variety of watersports are available, including some unique activities like sea breacher rides and flyboarding. Moreover, you can even scuba dive indoors and shark dive at Lost Chambers Aquarium.
15. It's a Major Cruise Hub
Did you know that 166 cruise ships will start, end or visit Dubai in the upcoming cruise season? So whether you love to cruise the regions' top destinations on small, medium or the world's largest ships, they pass through Dubai. 
Some major cruise liners scheduled to visit Dubai this season include:
MSC Cruises
TUI Cruises
Ponant (MSC World Europa, Opera, Mein Schiff 6 & Le Bougainville)
 C.S. Aida Cosma  and C.S. Costa Toscana, the two new LNG-powered cruise ships
"The scheduled increase in cruise liners and passengers visiting the city's shores for the 2022-2023 cruise season is driven by Dubai's exceptional maritime infrastructure and the availability of some of the world's most outstanding tourist attractions. Dubai's position at the forefront of the rebound in international tourism underscores its emergence as a hub for cruise tourism," said His Highness Sheikh Mansoor bin Mohammed in an October press release. 
16. A Foodie Mecca
Another global cultural melting pot, there are 200 nationalities living together in Dubai. And the city's cuisine reflects it. Did you know that Dubai have over 13,000 cafes and restaurants move than any destination in the region?
From neighborhood eateries, casual cafes to a dozen Michelin star restaurants it not a surprise that people voted Dubai the 4th Best Destination for food lovers in TripAdvisor's 2022 Travelers' Choice Awards. Millions of voters placed it ahead of New York City, Singapore, Barcelona and Bangkok. 
17. Endless unique experiences and counting
Only a fraction of what Dubai offers can be seen in this list. Depending on your interests, there are countless attractions and activities you can do in Dubai. You love adventures; the Arabian desert is your playground. Feel like splurging?
A splendid line-up of shopping malls and luxurious hotels is at your service. Looking for a unique culinary experience? There is an extensive food scene and fine dining options from all over the world to satisfy the foodie in you.
It is fair to say that Dubai, over the years, has firmly cemented itself as the ultimate all-in-one travel destination – be it shopping, luxury stays, adventure, recreation, or jaw-dropping modern and heritage architecture.
You will jump at the opportunity to visit the emirate if you get a chance to do so because such is the charm of Dubai.
So hopefully, you've gone from Where is Dubai to When Can I Go To Dubai?
More From Planner at Heart