The Surprising Millennial Travel Trend That Boomers Started
It may be a shock to learn that timesharing, first invented in the 1960s, is booming. And it's millennials driving its growth, multi-billion dollars in annual sales, and ushering in a new era of timeshare traveling.
Decades ago, when boomers purchased a timeshare, their pre-paid getaways were for a set, repeating week at a single resort. Fast-forward 60 years, millennials are buying a very different type of timeshare in record numbers.
Long gone is a vacation to the same place every year. Instead, timesharing today means traveling to various destinations around the world. Owners can take their pick from thousands of upscale resorts from global chains such as Marriott, Hilton, Hyatt, Westin, and even Disney.
Timeshare Version 1.0
Timeshares grew in the 1970s along with the desire to escape cities and urban sprawl and get away to the seashore or the mountains. After the passing of the Florida Timeshare Act in 1983 and the establishment of timeshare industry regulation, numerous hotel brands joined this part of the travel market. This trend continued for decades, further attracting buyers to timeshare ownership and ultimately shaping today's offerings.
According to The American Resort Development Association(ARDA), in 2008, Boomers represented 55% of timeshare owners in America. Fast forward just eight years to 2016, and the percentage of millennial timeshare owners increased significantly to become the majority.
Why is that?
Timeshare 2.0 Spoke to Millenials, and They Joined The Club
As the decades, generations, and travel preferences changed, so did timeshare ownership types. Millennials prefer to spend money on new experiences rather than material possessions and travel more than any other generation.
The timeshare industry saw the future and limitations of the original timeshare model and responded with a flexible timeshare ownership type: points. And it's been rewarded with ten straight years of increased timeshare sales, pre-pandemic.
Now the most common type of timeshare, owners receive a set amount of points a year to use as currency for resort reservations. Owners can use these points for weekend, weekday, or week-long stays at their brand's portfolio of resorts. Or, for even more flexibility, they can deposit these points with an exchange company, such as leaders Interval International or RCI, to access over 4,000 affiliated resorts across the globe.
"To continue to appeal to younger travelers, the timeshare industry has made it a priority to innovate and evolve to ensure it is meeting ever-changing consumer lifestyle needs and vacation preferences," said Jason Gamel, President, and CEO, of ARDA. "The results clearly speak for themselves as younger generations find timeshare to be the perfect fit for their vacation needs."
Jennifer Do and Anne Abreu are two younger travelers who saw timeshares as a match for their travels.
"My husband and I have owned a Worldmark timeshare since 2000. Initially, he had points equivalent to one week in a one-bedroom condo. Later, we purchased additional points to book multiple units for large family vacations," said Do, Founder of Jennifer's Path. "We have enjoyed the flexibility of the points-based system and also trade into other resorts using our RCI membership.
"We visit family in Madeira, Portugal, every year, but not always during the same week. We purchased a points-based Pestana ownership ten years ago because it gave us a consistent yet flexible home base while visiting family," said Abreu, Founder of ShePacksLite. "It also allows us to choose different Pestana properties in Madeira based on our family's changing accommodation needs and resort room availability."
America's Largest Generation is Now the Largest Portion of Timeshare Owners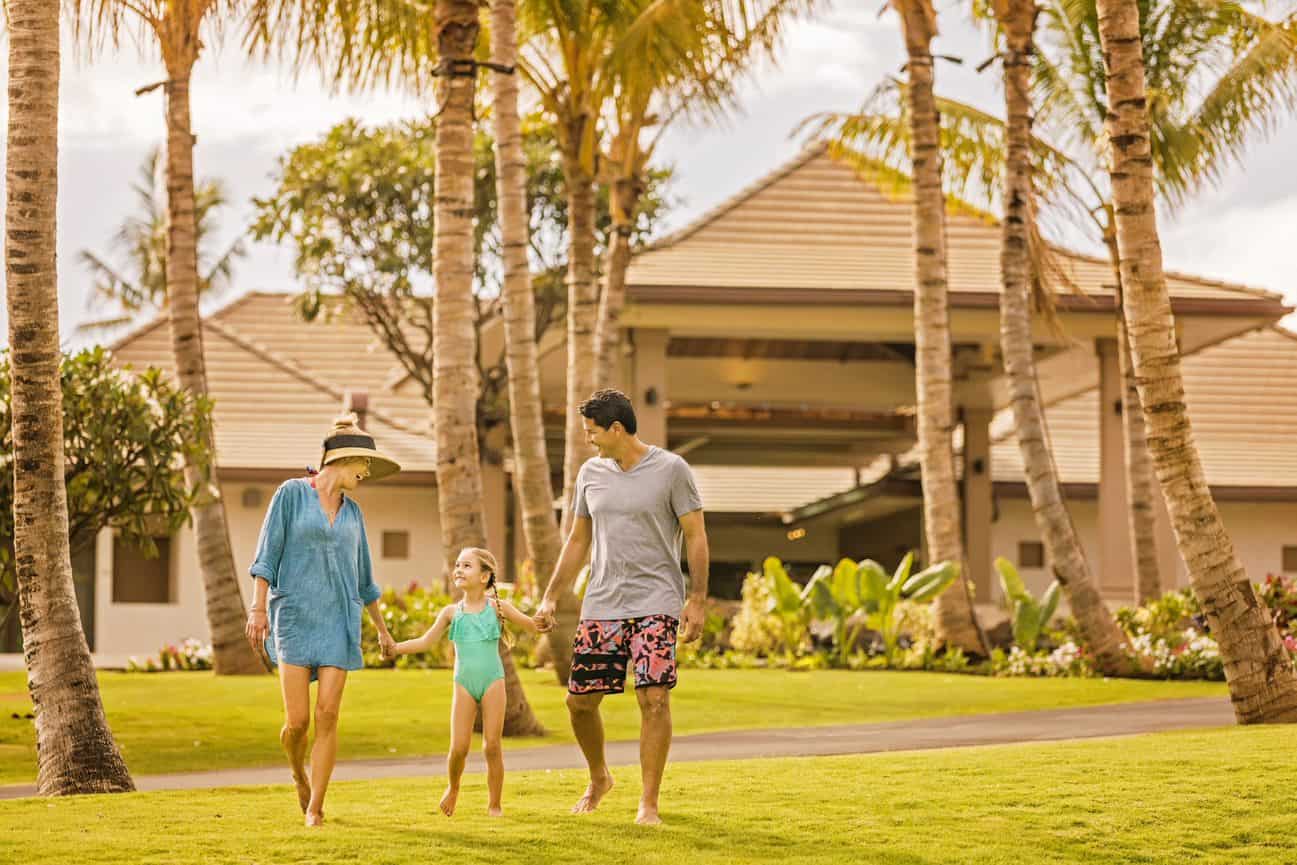 Before millennials entered the workforce in the 1980s and 1990s, most timeshare owners were Boomers. However, today's 10 million timeshare owners have an average age of 39, a reflection of a 16-year-long trend of younger members.
According to ARDA's U.S. Shared Vacation Ownership Owners Report: 2022 Edition, younger travelers now account for more than half of all timeshare owners (57%), more than half of new sale purchasers (53%), and nearly two-thirds of resale purchasers (65%).
Hilton Grand Vacations Club has observed the same larger trend over the years. Mark Wang, president and CEO, stated, "We've found that these younger travelers, many of whom are now starting to build families of their own, are looking to travel more, and they're looking for vacations that provide truly amazing experiences in new and exciting destinations."
One of these millennial owners is Brittanie Harbick, co-host of the Travel Squad Podcast. Her boomer Aunt and Uncle gifted her a Carlsbad, California, timeshare as a wedding gift in 2015 that they've used to travel to different destinations.
"Over the years, we've enjoyed the timeshare but have yet to stay at our home location. Instead, we've chosen to use the timeshare exchange program RCI, which converts our week into points. So, for example, we were able to book a one-week stay in Kauai, which saved us a ton of money on accommodations compared to booking an equivalent hotel," Harbick said.
Turns Out Boomers Were On to Something
Millennials vacation an average of 35 days a year, often combining business travel with leisure or family trips. Millennials and their growing families were one driving factor in the rise of Airbnb as it provided more space and home-like conveniences in their accommodations.
However, studies show that millennials started shifting away from home-booking sites like Airbnb in 2018 in favor of traditional hotels that offer on-site activities and amenities and a no-cleaning required check-out policy.
So perhaps it's no surprise that millennials are flocking to timeshares that combine the two accommodation types. Some 68% of timeshare units are fully stocked 2-bedroom condos with kitchens, living rooms, and multiple bathrooms inside global chain resorts.
Not a timeshare owner and don't want to buy one? Not a problem! You can still vacation this way, by renting a timeshare from an owner not using theirs. AND, save 25% to 50% off the resort direct price. Learn more:
This article was produced by Planner at Heart.