8 Reasons You'll Love Staying at Worldmark Las Vegas Boulevard + Things to Do Besides Gambling
What if you could enjoy all that Vegas has to offer and have easy access to The Strip without having to deal with all the traffic and chaos yet still be in the heart of it all? What if you could combine the conveniences of a condo with all the amenities and cleanliness standards of a resort chain? Well, you can have it all at Worldmark Las Vegas Boulevard Resort, a Wyndham-owned property.
Whether you are planning a trip to Las Vegas with kids, a couples getaway, or a girls or guys group trip, here are eight reasons why you will love staying at the Worldmark Las Vegas Boulevard resort from someone who's stayed there.
Why You'll Love Worldmark Las Vegas Boulevard
The resort is a peaceful retreat but near Las Vegas attractions. After enjoying shows, hiking, or exploring the casinos and The Strip, you're just minutes away from a quieter, relaxing environment.
Location, Location, Location
Only five miles from the airport and six miles from the Las Vegas Strip, the Worldmark Las Vegas Boulevard is perfectly placed to have access to all the fun. But it's also a more relaxing vibe than the party scene at many of the Casinos or mega-resorts.
Resort Shuttle To The Strip
Hotel guests can benefit from daily shuttle service to the Excalibur and back. This middle of the strip shuttle stop is great for when you'd like to be within walking distance from the heart of the action. Check with the front desk for the most up-to-date schedule, so you don't have to worry about driving and parking yourself.
Condo Rooms Inside a Resort
Enjoy the many amenities in the condo-style rooms, including a balcony with seating, an in-room kitchen, one or two-bedroom options to suit all group types. There are even rooms with a small apartment-style washer and dryer available, so you don't have to pack many clothes for a longer stay.
3 Pools + A Lazy River
There are three swimming pools and four hot tubs at the resort, but that lazy river, though! Everyone can enjoy the relaxation of floating on a tube down the lazy river. Worldmark Las Vegas Boulevard gives you the ability to enjoy an easy day at the pool, either recovering from a late night or an easier family-fun day.
Onsite Concierage
Need help with making plans? The onsite concierge team can help you with several activities customized to your needs. Looking for discounted show tickets or dining recommendations? They've got you covered with suggestions for all the best places.
They Operate with the Environment In Mind
Worldmark is focused on supporting a cleaner environment. In 2019, the corporation launched the Wyndham Green Certification Program to support franchisees and partnered with them to phase out single-use plastics.
Additional "No Waste" Intiatives
Since each room comes with a kitchen, many guests do some form of vacation cooking. Also, with only a week or shorter stay, some guests may have some leftover food, especially if they traveled to Las Vegas via airplane. Worldmark will collect any donated nonperishable items and distribute them to local food banks, so you don't have to feel bad loading up the trashcan with unopened, unused items.
Can Rent Rooms from Owners Direct to Save Money
It might surprise you to hear that this fantastic resort is a timeshare! Many people think of timeshares as small run-down beach resorts that their grandparents used to own. Worldmark Las Vegas Boulevard is just one example of what timeshare resorts today are really like!
If you're a timeshare owner and are a member of RCI, you can exchange your timeshare week for a vacation at this resort! However, as Worldmark and Wyndham's hotels are exclusively in RCI, Interval International members won't be able to exchange into this resort.
If you're not a timeshare owner, don't worry. You can rent a unit from a timeshare owner instead of booking directly with the resort and save on your vacation accommodations! That's because timeshare owners are more flexible on their rental rates vs. large hotel chains, which often have rack rates they won't dip below. Check out their current listings here!
Considering the average cost for a small one-room hotel room in Las Vegas is $120, this price for a two-bedroom, fully stocked condo is a great deal! If you've never used Redweek.com to rent a timeshare from an owner, here's an honest review of renting on Redweek. So whether you have a large family, want to bring grandparents along on a family trip, are traveling with a group of friends, timeshare condo units at resorts are a great accommodation option.
Things to Do in Vegas From Worldmark Las Vegas Boulevard
There's a long, long, long list of possible things one could do in Las Vegas! Outside of the shows and casinos, here are things that might open your eyes to things you could do during a Las Vegas vacation.
Nearby Outdoor Adventures
Worldmark Las Vegas Boulevard is just 20 minutes away from Red Rock Canyon, less than an hour from the unique Valley of Fire, and 30 minutes from Lake Mead. But, you will find that Las Vegas is not all neon and glitz! So, if you're still favoring outdoor activities, you can find those near Las Vegas!
Family-Friendly Attractions
Yes, Las Vegas is a great destination for family vacations! Check out family-friendly shows such as The Blue Man Group or Cirque du Soleil shows like Beatles Love. Or dive into Van Gogh through the immersive exhibit. Check out Area 15 or take your daredevils to the roller coasters at The New York New York or Strat. Rockwall climbing is even an option or, one of our favorites, the newly renovated Pinball Museum, which has all the retro arcade games the whole family will enjoy playing.
Day Trips Ideas – Even the Grand Canyon!
Hoover Dam is less than 40 minutes away and can provide a full day of educational activities. Death Valley National Park is less than 2 hours away and offers amazing views and hiking. Mount Charleston is just 45 minutes away from Las Vegas and boasts snow-capped mountain peaks in the winter.
There are even various ways to visit The Grand Canyon from Las Vegas in one day! While you can take a bus day trip to the Grand Canyon, you can also book a helicopter tour from Las Vegas to the Grand Canyon and see it from a totally different point of view! Maverick Helicopters has partnered with the Hualapai Nation to provide an opportunity to enjoy the beauty of the Grand Canyon from the sky and land. You can also book a shorter trip to view the strip at night.
Art Exhibits
We're not just talking about a trip to Madame Tussaud's waxworks, though that's something that tweens and teens might get a kick out of. Both free exhibits like the Bellagio Gallery of Fine Art and paid opportunities, such as the Immersive Van Gogh experience, offer the art aficionado a chance to reflect and enjoy beautiful pieces in the fabulous Las Vegas.
Ice skating
Ice in the desert? Yep! There are three year-round ice rinks in Las Vegas, including City National Arena, the home of the Las Vegas Golden Knights. There are also a collection of seasonal ice skating rinks at casinos such as the Cosmopolitan and Venetian and nearby Henderson. Check online for free skate times
Go for a thrill ride
ready for speed? There are numerous opportunities to rent time on a race track and learn from the professionals. Exotics Racing offers supercar racing experiences with any one of 50 different exotic car types. Just off the strip, you'll find SpeedVegas, where you can customize your experience. Want the whole family to enjoy this? Here you can race a supercar, go off-road, or tackle a family-friendly go-cart racing challenge. They've got you covered.
Frequently Asked Questions About Planning a Stay at Worldmark Las Vegas Boulevard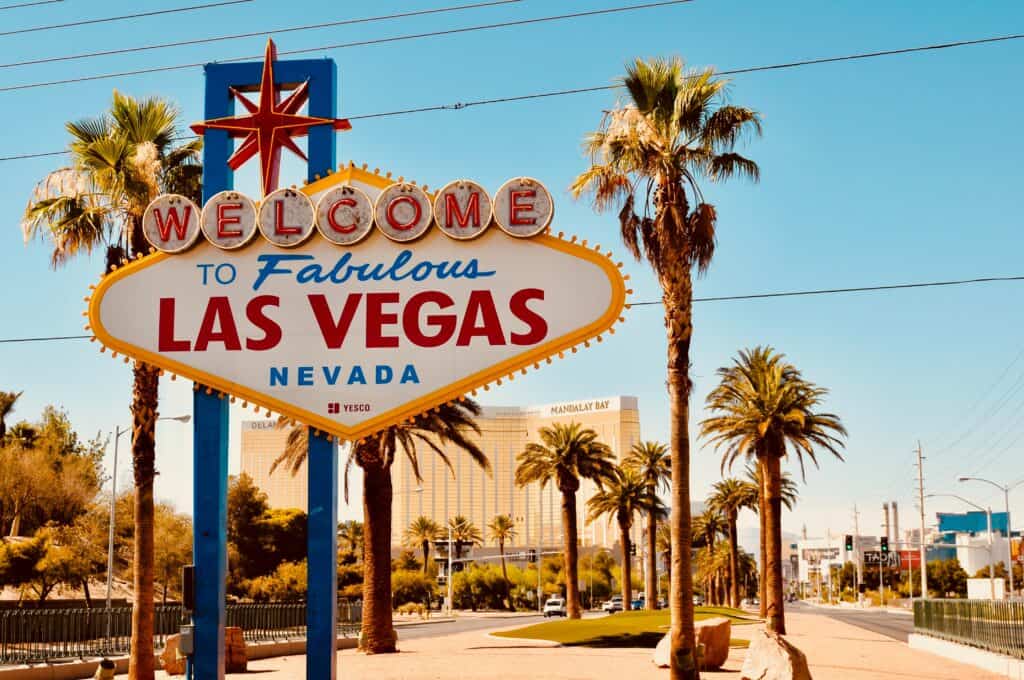 What type of transportation do I need when I visit?
One of the most asked questions about a visit to Las Vegas is whether or not to rent a car. Of course, the answer depends on what you'd like to do. If you plan to stay local, you can use the hotel shuttle to get to the strip and call ride-sharing services to get around.
But if you plan to take advantage of day trips, you will either need to take a tour or rent a car. Ride-sharing services are not recommended to locations like Valley of Fire or Red Rock Canyon as cell service can be spotty at those spots, and you don't want to be left without a ride home.
How family friendly is the city?
You may have memories of visiting the city in your wilder days. But some of the best things to do in today's Las Vegas are very family-friendly. Your Vegas adventures are truly customizable to any need, and a family vacation is possible in the former city of sin.
With family-friendly shows, like Blue Man Group at the Luxor, shopping at Caesars Palace, dining options as well as activities, such as the Shark Reef Aquarium at the Mandalay Bay, fit for all ages at your Worldmark Las Vegas Boulevard resort, you will be pleased.
I don't gamble. What else is there to do?
Gambling is only one small piece of what Vegas has to offer. Ride a gondola at the Venetian or visit the Eiffel tower at the Paris Las Vegas. In addition, you can enjoy outdoor activities, explore unique Las Vegas history with a visit to the Neon Museum, explore the arcade games at Circus Circus, see the fountains at the Bellagio or the light show at the Fremont Street Experience, lay poolside, or indulge your inner foodie by exploring the dining scene. Las Vegas is so much more than just casinos, blackjack tables, and a free rum and Coke!
This article was produced by Travel With Intention and published with permission.