Here's 15 Things to Do in Barbados From Someone Who's Been 10 Times
With miles of white-sand beaches fringed by lazy palm trees, Barbados is a true paradise. That's why I returned to this Caribbean island time and time again.  Each trip I discover more things to do in Barbados and I fall in love with it all over again.
My Favorite Things to Do in Barbados
This island has captured my heart through not only the plethora of activities that you can take part in, but also the stunning landscape as well as the heartwarming hospitality of the island's locals.
There's are things to do in Barbados for everyone, whether you prefer to unwind on a picture-perfect beach or fulfil your adventurous desires and visit a huge underground cave, sample local cuisine or stroll through vibrant city streets. In this guide I'm going to show you some of the best things to do in Barbados, one of my favorite Caribbean islands.
Bask in Bliss on the Platinum Coast
Perched on the leeward side of Barbados is an uninterrupted stretch of white-sand beach. The stretch of coastline actually consists of numerous individual beaches which are home to a range of hotels, restaurants and bars.
This area of coastline hugs crystal clear waters which are alive with marine life. It's the perfect place to go snorkeling or to simply unwind on the beach.
Visit one of the bars or restaurants where you can sip on a cocktail in the most idyllic of settings.
One of my favorite things to do on the Platinum Coast is simply stroll along the beach, navigating past large boulders which jut out into the ocean and sometimes wading through shallow waters to reach the next stretch of beach. The sights that you will encounter will simply take your breath away.
Embark on an Adventure to Bathsheba Beach
On the eastern coastline, bordering the Atlantic ocean is this wild and untouched beach which feels worlds away from the Platinum Coast. Bathsheba Beach is arguably one of the most stunning beaches in Barbados, a large expanse of golden sand dotted with striking rock formations and natural pools.
The pools are perfect if you'd like to cool down but swimming isn't recommended at this beach as the ocean is rough.
There are a couple of restaurants within walking distance from Bathsheba Beach so you can enjoy a bite to eat whilst watching the ocean crash onto the gorgeous coastline.
Descend into the Depths of Harrison's Cave
Nestled in the very heart of Barbados is an underground cave in the middle of the jungle.
Harrison's Cave is a wondrous display of nature's artistry, with mesmerizing stalactites suspended from the cave's ceiling and stalagmites emerging from the ground. Also in the vast cave system are crystal-clear streams of water which cascade down from waterfalls, forming deep emerald pools on the cave floor.
The cave is best visited via a tram tour. The tram winds through the cave, providing clear views of the spectacle and you will be accompanied by a knowledgeable guide.
Marvel at the Pristine Countryside on Horseback
Explore the untouched east coast from the comfort of the saddle. Horse treks at Ocean Echo Stables take you through the peaceful countryside where you will hear nothing but the sounds of nature. Ocean Echo Stables tailor for riders of all ages and ability.
The trek will take you along a quiet beach where you can enjoy uninterrupted views of the rugged coastline.  You may find it hard to believe that Barbados houses such vast stretches of wilderness as the island is renowned for its beaches and chic restaurants. But this trek will demonstrate that Barbados is home to beautiful forests like that of the nearby island of Grenada.
Immerse Yourself in Vibrant Culture at the Oistins Fish Fry Market
The Oistins Fish Fry Market takes place every Friday in the normally quiet fishing town of Oistins and is a hive of activity. Fresh locally-caught fish are served here, grilled or fried in front of you. You will find a host of locals and tourists alike here, all sampling the delicious cuisine. It's plates filled sky high for very affordable prices. 
As well as serving mouth-watering food, the market hosts karaoke, steel pan bands, and live music. Alcohol is also served here. A smaller event takes place every Saturday night and the regular fish market is open daily to sell the day's freshly caught fish.
Explore The Eerie Shipwrecks In Carlisle Bay
Located at the southern tip of Barbados is a vast expanse of sand known as Carlisle Bay. The waters of the bay conceal six shipwrecks in an area known as Carlisle Bay Marine Park.
The ships lie at various depths and can be explored by either diving, snorkeling or even kayaking over the top of them. Not only are the shipwrecks themselves fascinating, but they provide a vital home for an array of marine life. Turtles, a range of tropical fish, eels and seahorses can be found here.
Stroll Through the Colorful Chattel Village
Within Holetown on the west coast is a delightful collection of colorful wooden buildings known as the Chattel Village. Surrounded by leafy gardens, this village is home to numerous shops, a restaurant and cafe.
The Chattel Village is the perfect place to purchase souvenirs for your loved ones back home or browse for unique items of clothing in independent shops which you'd struggle to buy elsewhere.
Plunge into the Vast Ocean in a Submarine
Submarine tours operate from Barbados' capital of Bridgetown and are a unique way to see what lies on the ocean floor. From the comfort of your submarine you can try to spot fish as they swim between the rusting remains of an ancient shipwreck at 130 feet deep.
Tours are available both in the day and at night, giving you opportunities to spot an array of marine life.
Stroll Through Bridgetown
Barbados' capital city, Bridgetown, is in fact a UNESCO world heritage site, housing buildings dating back to the 17th, 18th, and 19th Centuries. There's a host to see and do in this vibrant city such as visiting one of its lively beaches, enjoying a bout of shopping or visiting one of the city's museums.
Bridgetown is also home to the island's biggest port so you can book a scenic boat trip or deep-sea fishing trip here.
Set Sail on a Peaceful Catamaran Cruise
Catamaran cruises offer the perfect opportunity to admire Barbados' stunning coastline and to snorkel on some of the island's best reefs and shipwrecks whilst in a relaxing environment.
You can enjoy swimming alongside countless tropical fish before settling down on the boat to sip on a cocktail under the sun. There are numerous companies offering Catamaran cruises in Barbados and they tend to come with lunch and an open bar.
Swim in the Warm Ocean Alongside Turtles
Turtles can be encountered in abundance off Barbados' leeward coast. You may be lucky to encounter one whilst snorkeling from the beach but for almost guaranteed sightings you can book a boat trip which will take you to places where the turtles frequent.
Many catamaran tours take you to spots where turtles are likely to be found. Other options include glass-bottom boat cruises and sunset tours. When researching tours be sure to choose one which doesn't feed the turtles. Turtles should be viewed from afar and not encouraged to approach people.
Sample Rum at ​​Mount Gay Distillery
In the north of Barbados is the world-famous Mount Gay Rum Distillery which produces the island's flagship drink: Mount Gay Rum. Visiting is one of the most popular things to do in Barbados. 
Tours of the distillery run multiple times a day and offer you the opportunity to sample several rums whilst learning about the interesting production process. A complimentary rum punch is offered upon arrival so you can learn all about the rum whilst sipping on this delightful cocktail.
Admire Racehorses Swimming at Pebbles Beach
Just as the sun starts to rise each day, grooms lead their racehorses from Garrison Savannah, one of the oldest racetracks in the Americas, down to the shores of Pebbles Beach. The horses enjoy a dip in the ocean and some can even be witnessed swimming.
This heartwarming spectacle can be viewed each day between 5:30 and 7 a.m. and is said to be performed as swimming is good for the horses' muscles.
Discover the Natural Beauty of Animal Flower Cave
At the very northern tip of the island is a natural landmark known as Animal Flower Cave. The cave derives its name from the sea anemones that inhabit the pools within the cave. Some of these pools are deep enough to swim in.
Animal Flower Cave is the island's only accessible sea cave. The steps leading down to the cave can be slippery so it's advisable to watch your step. Atop the cave is a bar and restaurant which has panoramic views of the rocky coastline and ocean.
Ride Waves on a Jet Ski
At numerous points along the leeward Platinum Coast is the opportunity to take to the ocean in a jet ski. I can't tell you how many times I have hired a jet ski in Barbados as the feeling of the wind in your hair as you take to the ocean simply never gets old.
Wiz up and down the coastline, spotting hidden beaches and coves whilst at the same time enjoying the thrill of crashing through waves.
Don't Miss These Things to Do in Barbados
Barbados is an island of surprises. Around every corner you will find something new to do, whether that's a hidden beach you have just come across on your wander, or a quaint bar in an unexpected location.
The vastness of things to do makes Barbados a great Caribbean pick for pretty much any type of traveler. And if you can't fit all of the exciting activities you want to complete in one trip? I guess that's a reason to make a return visit in future!
5 Reasons the Bougainvillea Barbados is the Upscale Boutique Escape You're Looking For
Listen to the ocean waves from your room, even from your bed, as you drift off to sleep.  A chic, modern, impeccably clean hotel with the most beautiful courtyard filled with pools, waterfalls, tropical flowers, and trees. When you think of an island paradise picture, the place you're dreaming of is real. It's the Bougainvillea Barbados. 
Looking at Barbados Resorts? 5 Reasons the Bougainvillea Barbados is the Small, Upscale, Gorgeous Escape You're Looking For
This Food Network Star Was Smitten Instantly With the Culinary Capital of The Caribbean; After 13 Visits, Here's His Must Dos in The Cayman Islands
Three in four Americans who have traveled in the last five years went for the food, according to a OnePoll/Hello Fresh Survey. One of those travelers is Emmy-Nominated Food Network Star, The Sandwich King, Chef Jeff Mauro, who said, "I want to go to places with great food. And Cayman never ceases to amaze me."
"I like going to new places and discovering new things, but out of all the places that we have been, this is the one that we come back to," Mauro explained to the audience at the recent Taste of Cayman Food & Drink Festival.
This Food Network Star Was Smitten Instantly With the Culinary Capital of The Caribbean; After 13 Visits, Here's His Must Dos in The Cayman Islands
The Beautiful Bimini Bahamas: 8 Things To Do in This Less Crowded Gem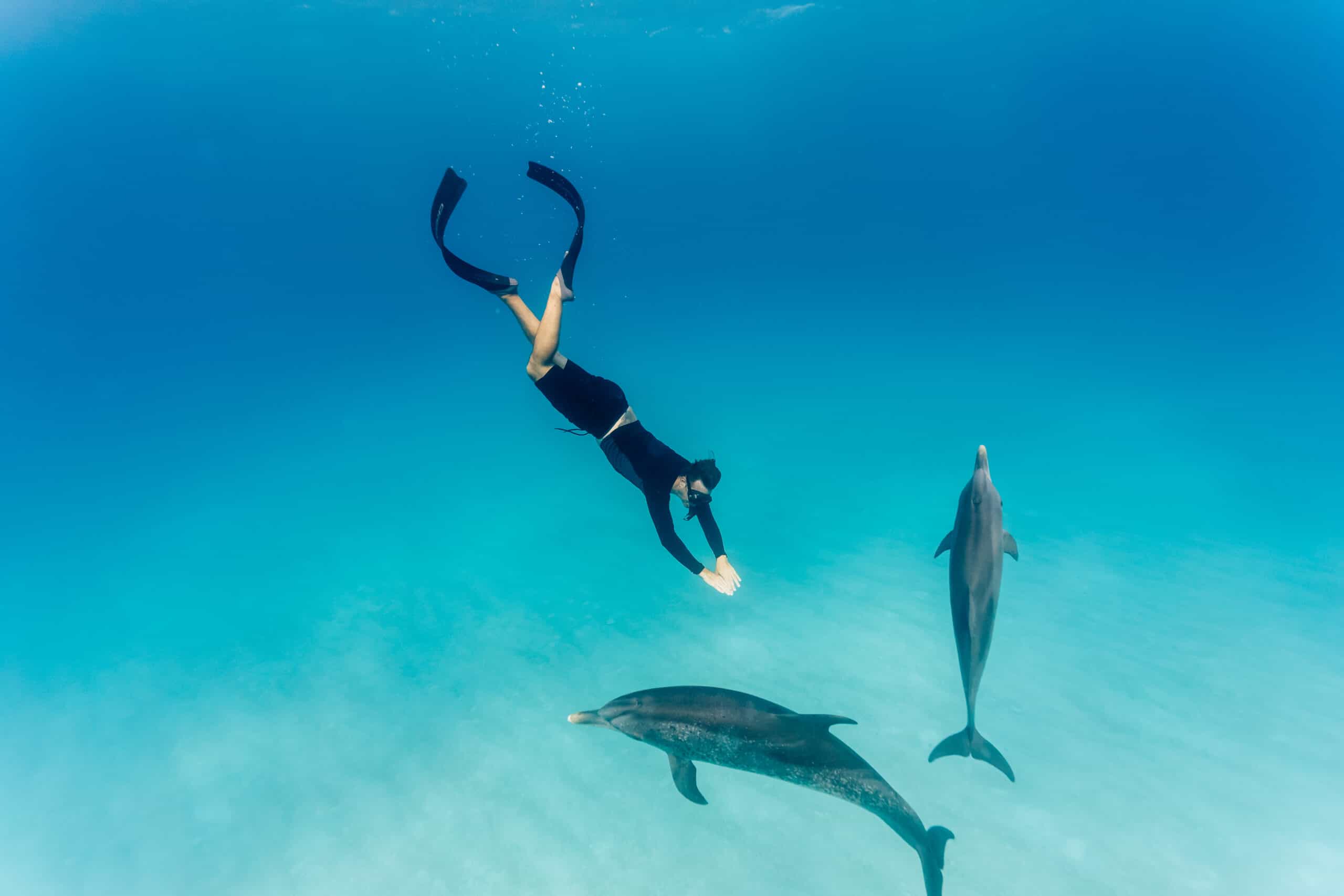 Do you love the beauty of The Bahamas but don't love the crowds of New Providence or Paradise Island? Then perhaps it's time to consider another of the Bahamas' 16 islands.
Bimini Bahamas is a breathtaking island known for its crystal-clear waters, white sandy beaches, and smaller island feel. With only a few resorts and accommodations, it's a different vacation vibe. 
The Beautiful Bimini Bahamas: 8 Things To Do in This Less Crowded Gem
17 Things to Do in Montego Bay Jamaica for Your Next Adventure
Montego Bay Jamaica, or "MoBay," is a nice break from the hustle and bustle of the city's downtown area. There are sun-kissed beaches, iconic plantations, tropical gardens, and a picturesque countryside dotted with rocky peaks. There are many things to do in Montego Bay that fit the bill for a tropical getaway.
17 Things to Do in Montego Bay Jamaica for Your Next Adventure
31 of The Best Things To Do In Puerto Rico to Explore The Island and Culture
Puerto Rico is described as the heart and soul of the Caribbean. Yes, this island boasts 720 miles of coastline with over 300 stunning beaches, but it offers so much more!
From one of the world's very few bioluminescent bays to the lush mountaintops of El Yunque National Forest, plus history and some of the world's most delicious food, there is something here for every traveler.
So whether you want a getaway that's jam-packed with adventure, or you want to do nothing at all there's are so many things to do in Puerto Rico. And bonus, no passport is required if you're traveling from the United States!
31 of The Best Things To Do In Puerto Rico to Explore The Island and Culture
This article was produced by Planner at Heart.