The Top 10 Must-Have Travel Items According to Frequent Flyers
If you're preparing for an upcoming vacation, you'll want to hear what people voted as the most helpful items to bring while packing. A recent thread in my favorite internet forum began, "What's the thing you'll bring or do on every trip from now on that might not be evident to everyone else?" Here are the most popular responses from Reddit travelers who have been there and done that.
1. A Night Go-To Grab Bag
"My night bag. A small ziplock with earplugs, an eye mask, earbuds, a phone charging cable, melatonin, and anything else I might want at night, especially in a hostel," replied one. "Remember a good chapstick," added another.
2. Blister Relief
"When I travel, I make sure to pack bandaids. Feet get cuts and blisters, and sometimes you need to go further," said one. Another shared, "I usually add a couple of panty liners to my first aid kit. Typically it's been more of a stopgap while hiking/wearing newish flats, but it helps until you can take them off."
3. Thin Tote Bags
"Thin tote bags," replied one. They are perfect for packing clothes to separate them in your case, and also useful as an extra or day bag."
"Chico bags work well for this! They hold a lot and pack into themselves when not in use," a second user confirmed. Finally, a third said, "Ooh, you should check out packing cubes. I have some, and they're amazing."
4. Laundry Hacks
"A washing line," one said. "It is a piece of elastic rope with hooks at the ends. If you travel light and wash a few clothes often as I do, that is useful, and it's incredibly light and portable." "Add to this: laundry detergent that comes in sheets such as Earth Breeze for washing clothes in the sink," another suggested.
5. A Handheld External Battery
"A handheld external battery. A big lesson when I was in Milan in 38-degree heat. I didn't understand Italian or where or how to get anywhere. There were no plugs, and my phone died the minute I arrived. I didn't realize Italy was not so charger-friendly," someone confessed.
6. Ziploc Bags
One person suggested "Ziploc bags. Usually, I bring a couple of gallon-sized and several liter-sized bags when traveling, especially with kids! Great for putting snacks in for long bus/train/plane rides, carrying trash in until you can get to a trash can, and suitcase organization (e.g., dirty undies go in a Ziploc)."
7. Big Thin Scarf
"A big thin scarf," said one. "Super versatile: can use it to cover yourself up from the sun or mild rain, as a makeshift (sitting) blanket, as padding in your bag, as a neck support in the plane, and to cover up your neck if the night bus air conditioning is too intense.
Also, for women in certain countries when they need to cover up their shoulders when entering a temple, etc. If you think about it, a scarf is like a towel, the most massively useful thing a traveler can carry."
8. One Item of Clothing for Cold Weather
"One item of cold-weather clothing. I always have a hoodie. You never know how the temperature will be at a place, even in the summer. So, it's nice to have it just in case, replied one. "Yup, spandex tights double as long underwear and pack lightly," another confirmed.
Finally, a third shared, "I was in Italy this summer and decided to pop into Switzerland. So I got off the train in St Moritz, absolutely freezing, and headed straight to a store to buy warm and waterproof clothing."
9. Pepto Bismol
"If you are American, Pepto Bismol- I have not found it anywhere else, and it's better than other products they sell in pharmacies, at least in Europe," shared one. "YEP. I'm the most effective at handling stomach issues," another agreed.
"I got super sick in Indonesia and was even taking ciprofloxacin, and the only thing that brought relief was the Pepto pills I brought from home. So I bring them everywhere I go abroad, and I always use them. Then, finally, someone exclaimed, "There is an equivalent in South America, just not called Pepto!"
10. A Fake Wallet
A final commenter said, "A fake wallet. Keep your cash in your main wallet with debit and credit cards. Keep less than $20 in the phony wallet, and make transactions with the fake wallet. Then if you get robbed, the individual receives some money and not everything you have.
What would you have added to this Reddit picks list of travel hacks people need to read before going anywhere?
More From Planner at Heart
For the eighth year in a row, travel insurance provider Berkshire Hathaway has combined travelers' feedback with data to create the State of Travel Insurance Safest Destinations report.
So if you want to book an international vacation in 2023, take a travel planning shortcut and book a trip to one of their 15 safest countries or 15 safest cities.
The Safest Places to Travel In 2023 Announced
The Dolomites Italy: What I Learned Spending Last Summer in the Most Beautiful Mountains In The World
The Dolomites are a group of mountains in northeastern Italy, and they rank as some of the most stunning mountain ranges in the world, up there with Patagonia, the Rockies, and the Swiss Alps. So it's not a surprise that UNESCO proclaimed the Dolomites Italy as one of the world's most attractive mountain landscapes.
The Dolomites in Italy known for their dramatic peaks, picturesque villages, and world-class skiing. The air is clean and crisp, and there is a sense of peace and stillness here that can't be found in a city.
The Dolomites Italy: What I Learned Spending Last Summer in the Most Beautiful Mountains In The World
The Beautiful Bimini Bahamas: 8 Things To Do in This Less Crowded Gem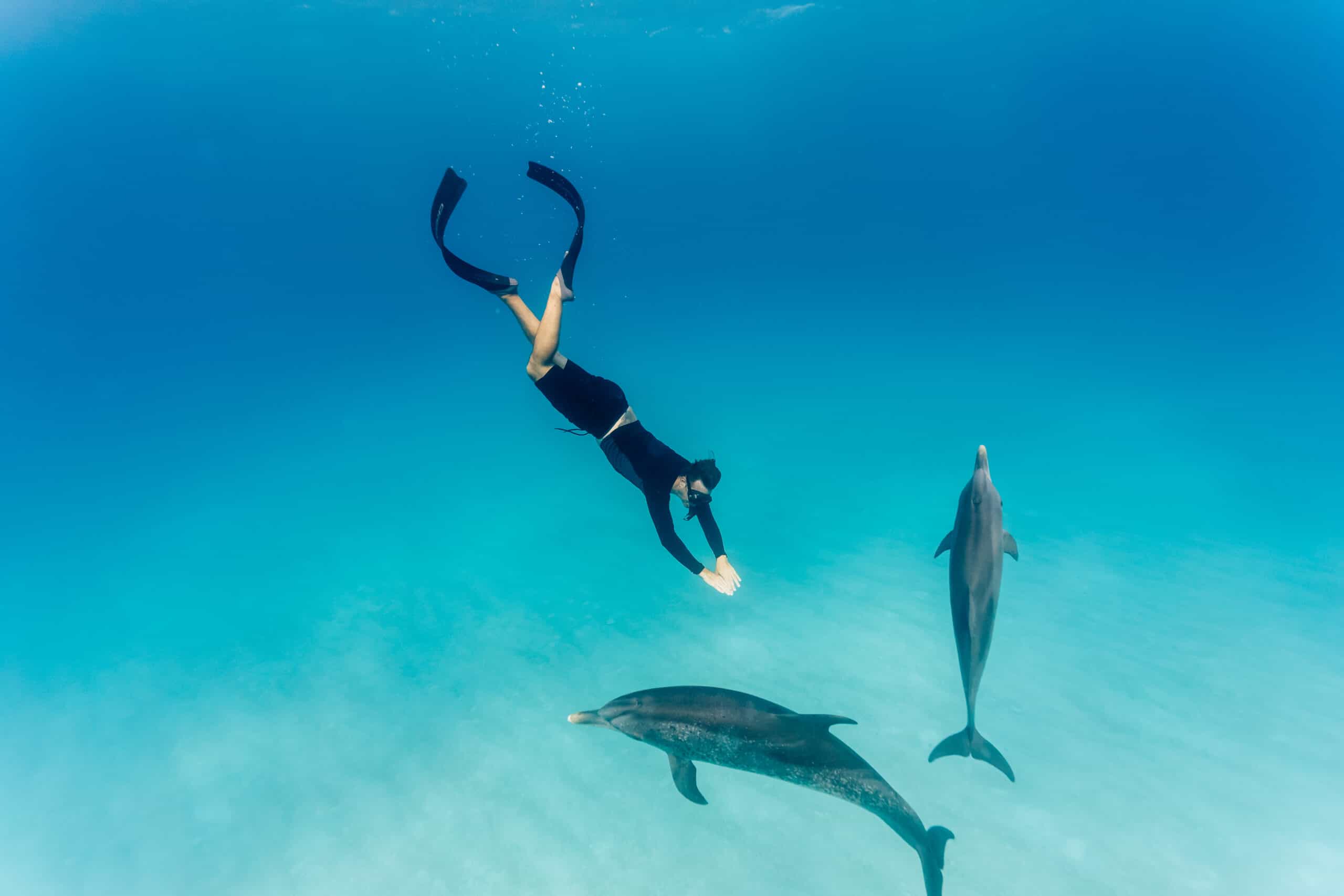 Do you love the beauty of The Bahamas but don't love the crowds of New Providence or Paradise Island? Then perhaps it's time to consider another of the Bahamas' 16 islands.
Bimini Bahamas is a breathtaking island known for its crystal-clear waters, white sandy beaches, and smaller island feel. With only a few resorts and accommodations, it's a different vacation vibe.
The Beautiful Bimini Bahamas: 8 Things To Do in This Less Crowded Gem
Where Is Dubai? Plus 17 Reasons It Draws Millions of Vacationers Every Year
Europeans have long been escaping rainy, dreary, and winter weather by holidaying in Dubai. Americans have recently caught on to this fabulous vacation destination, becoming the 4th largest group of international visitors. If you don't know much about it, you may be thinking, Where is Dubai, and what do 14 million people a year do on vacation there?
But when finding the answer to Where is Dubai, you also start to uncover the draw of the destination. As it is flanked by the Persian Gulf on its west and the enormous deserts and Hajar mountains in the east, Dubai has a more dramatic natural landscape than a typical desert city.
Where Is Dubai? Plus 17 Reasons It Draws Millions of Vacationers Every Year
A World of Wonders: A Local's List of Exciting Experiences in Abu Dhabi
Did you know Abu Dhabi means the Land of the Gazelle in Arabic? While the local legend says that this land was founded when a wandering tribe followed a young antelope to fresh water on an island, its name also alludes to what awaits visitors to United Arab Emirates' capital city.
A place named after an animal that is both fast and graceful, you'll see all the elegant, modern cosmopolitan elements of this high-rise city mixed with its ancient history and heritage. So that means you'll take your pick of stunning nature, beautiful beaches, high-end luxury, incredible wildlife, family-friendly adventures, world-class shopping, renowned golf courses, high-speed world-class sporting events, and cultural experiences.
A World of Wonders: A Local's List of Exciting Experiences in Abu Dhabi
This article was produced by Planner at Heart.